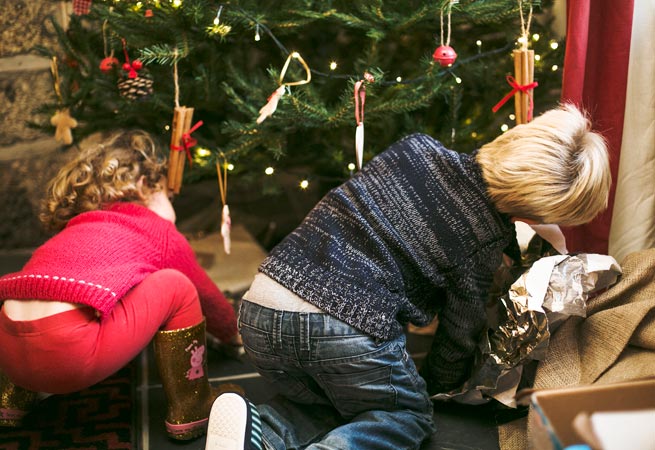 If you're anything like us, planning a family Christmas has to start weeks in advance. There's just so much to consider. The diary comes out and the countdown begins, planning out how we'd like Christmas to be this year. So, if you haven't already dotted every 'I' and crossed every 'T' in your Christmas plan, we've put down a few ideas to start you off, and help you plan your stay at a Christmas cottage in Cornwall…
Day 1 – Saturday 20th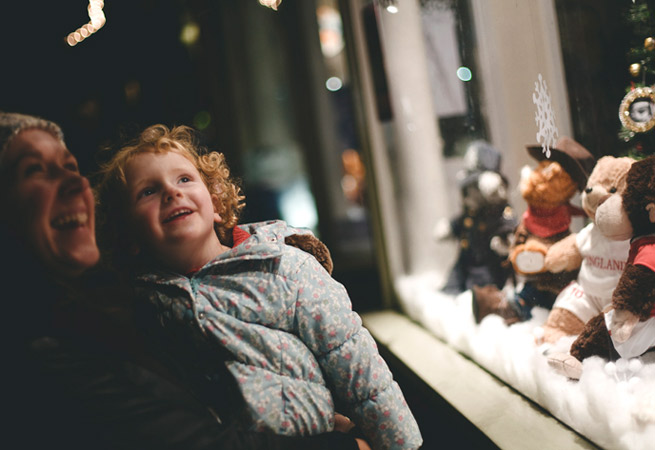 Travelling down to Cornwall will take you past some excellent gift and food buying opportunities, so could be the ideal time to do some last minute shopping and collect all of the little luxuries that will make your Christmas adequately indulgent.
If you have left it late, or simply fancy having a browse, here are a few ideas for where to stop off en route to your holiday cottage:
Kingsley Village, Just off A30 at Fraddam. Kingsley Village has a craft hall selling Cornish crafts; perfect for a Christmas gift
Truro – The last city before reaching your destination seems like an appropriate place to stop off to attend a Last Chance Market. Taking place between Friday 19th to Sunday 21st, this bustling market in the city centre offers everything you may need for Christmas.
Helston Farmers' Market – 9.30am – 1pm. Located at The Old Cattle Market, next to the boating lake, this local market offers fresh produce and handmade crafts, and is one of the biggest markets in Cornwall.
Trevaskis Farm Shop and Richard's Farm Shop in Hayle provide the ideal place to stock up on ingredients for cooking the perfect Christmas lunch.
Day 2 – Sunday 21st
Having settled in to your cottage, why not immerse yourself in some Cornish culture and visit Penzance for the Montol festival…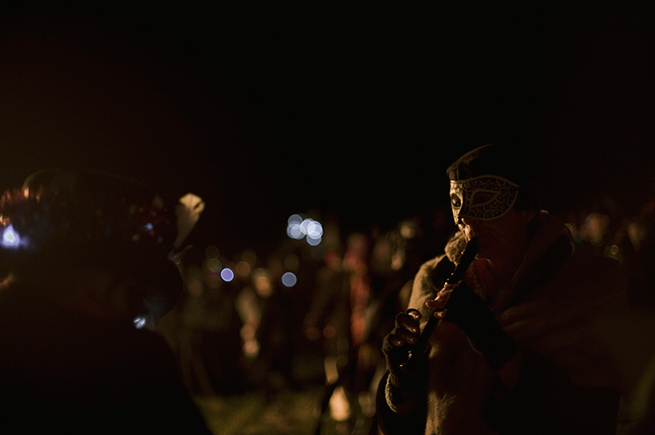 Starting at 5:30pm in Penzance, to celebrate the Winter Solstice, many local folk will dress in costumes and masks and dance and process their way through the town. Making their way to a nearby hilltop, where Lescudjack Hillfort once stood overlooking the town, a beacon is lit to signify that the light will return. Being a pagan tradition, this may be seen by some as an unusual event to attend just days before the holiest day in the Christian calendar. But for many of Cornwall's people, values and beliefs from pagan culture and tradition continue to influence their lives today. There's certainly no doubting how beliefs of the past still leave their impression on the lives and landscape in west Cornwall today; just look at the many stone circles and quoits that litter west Cornwall alone. We say, go along to Montol and see for yourselves.
Day 3 – Monday 22nd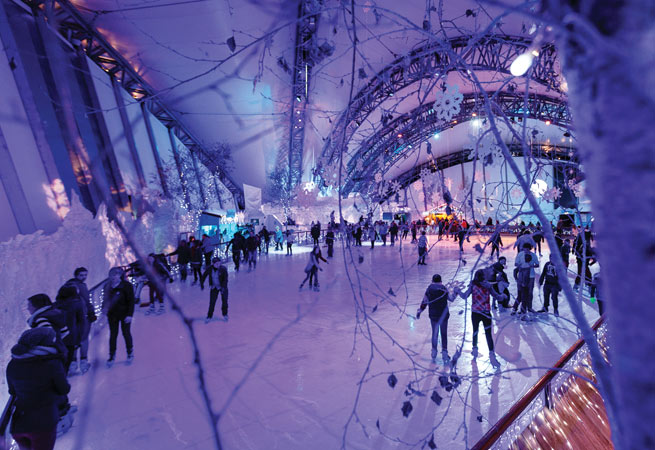 Eden is a visitor attraction that needs little introduction these days, and its winter ice rink is becoming pretty well known these days too.  Visitors to Eden are required to buy or produce the usual entry passes, and those wishing to partake in a bit of skating will need to pay an additional £6 for a 40 minute session.  Booking is highly advised, and especially during this very popular time.
Day 4 – Tuesday 23rd
Spend the afternoon at St Ives theatre and see Kidz R Us' Panto – Snow White. With a matinee performance at 2pm and an evening performance at 6.30pm, it'll be well worth a watch. If you can't make it that day, it's also showing on Dec 22nd, 27th, 28th, 29th, & 30th!
Tom Bawcock's Eve, Mousehole. This is possibly one of the most heart-warming events of the whole Christmas period, where locals celebrate the story of a local hero and fisherman, Tom Bawcock.  Read more about Tom Bawcock's Eve.
Day 5 – Christmas Eve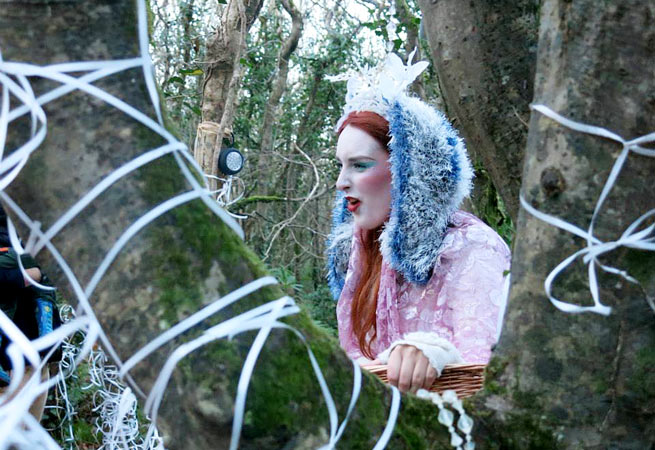 'Winter Wood 2014' by Rogue theatre – Tehidy woods, near Portreath. If you go down in the wood today… This is woodland walking at its most magical. Allow Cornwall's highly visual, Rogue Theatre, lead you deep into Tehidy woods as they recount stories and song that make the imaginary come to life. Listed in The Guardian Newspaper's "Top 10 Christmas Walks", this is an adventure for families and those who still believe in magic…
Day 6 – Christmas Day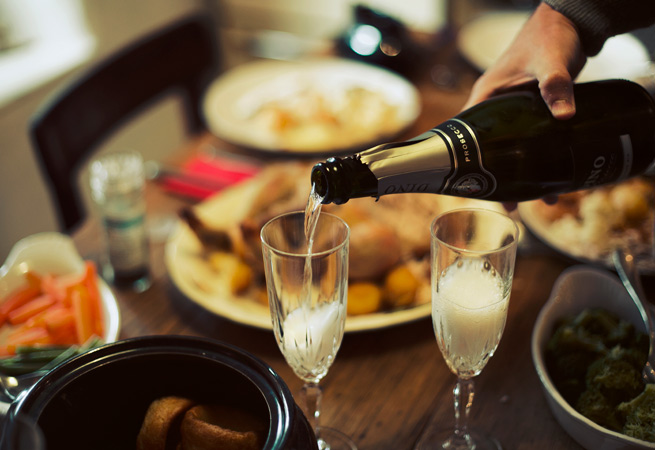 The big day. All of our holiday cottages have a fully equipped kitchen so you can create the dinner of choice. If you think you will require any more specialist pieces of equipment (not all properties have space for a food mixer, for example) please give us a call before booking. Remember to visit one of the local markets for Christmas produce if you're cooking, or if you'd rather someone else takes the burden and/or responsibility of cooking on the day, we can highly recommend the following venues this year:
The Watermill, Lelant. TR27 6LQ.  01736 757912.
Amelies, Porthleven.  TR13 9JS. 01326 554000.
Rosewarne Manor, Connor Downs. TR27 5JQ. 01209 610414.
Pedn-Olva Hotel, St Ives. TR26 2EA. 01736 796222.
Day 7  – Boxing Day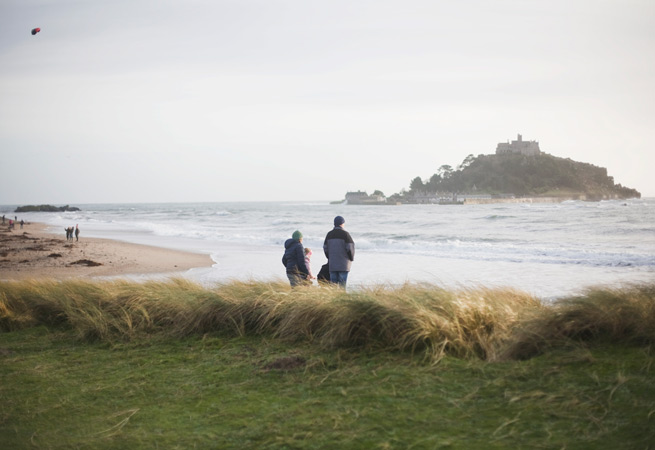 Walk off the sins of the previous day. There are so many beautiful walks surrounding you that you can feel spoilt for choice. Personally, we'd probably not fancy doing anything as strenuous as a full-on hike so soon after so much brandy butter, but a stroll on the beach can be just what the doctor ordered, especially when combined with a nice hot chocolate to bring full life back to the fingertips. Check out our blog on the best beach cafes in West Cornwall for ideas on where to warm up after a walk.
Day 8 – Saturday 27th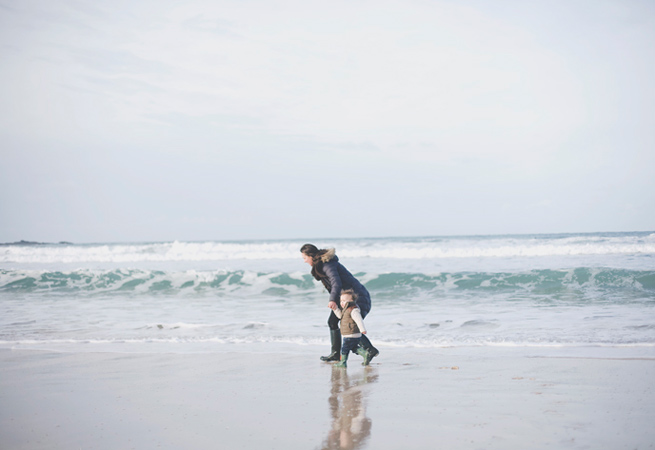 Time to go home. After packing up your things and vacating your cottage, there'll still be time for one last walk on the beach, or a quick jaunt along the coast path to take in the views and be smug in the knowledge you've spent Xmas at the beautiful Cornish seaside.
Once the car's packed, take a scenic route out of Cornwall and enjoy your last day here, or get a head start to beat the traffic…
If you can't resist the lure of a Cornish Christmas, check out our Christmas cottages in Cornwall >
Tags: Christmas | Eden Project | Helston | Mousehole | Penzance | St Ives |