There's just something about pumpkin picking that triggers excitement for the whole family. The perfect autumnal activity, it combines getting out and about in the fresh air with the novelty of choosing your very own orangey orb for an experience you can look forward to year after year. And the fun doesn't stop there; clutching your pumpkin to your chest, the anticipation of heading home to carve your chosen prize will be the cherry on the Halloween cake – whether your pumpkin carving mastery extends to impish grins or spookily intricate designs.
If you're ready to be the next pumpking or queen of the patch and create the most eye-catching carvings, we've put together a list of the best places to pick pumpkins in Cornwall for a frightfully gourd time!
Trevaskis Farm, Hayle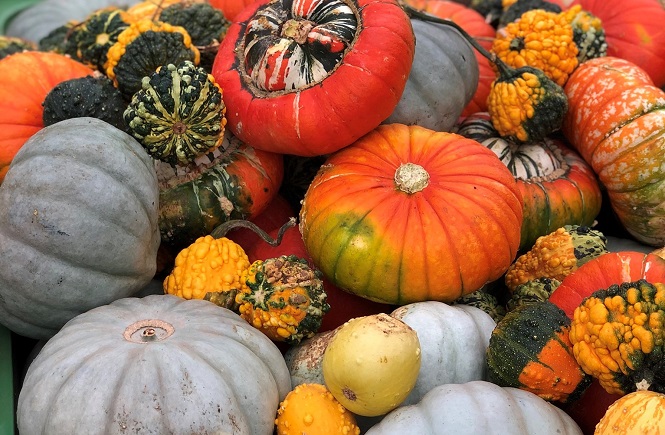 Trevaskis Farm's fields are filled with flawlessly spherical and comically misshapen pumpkins ready to be carved with toothy smiles and ghoulish grins. Head over to these pumpkin fields in Hayle between 10am to 5pm daily from 6th October 2023 and take your pick, hunting for one that's not too big, not too small, but just right for you. Giving you plenty of time in the lead up to Halloween, you can even make multiple visits to hone your pumpkin carving technique. Or, if you'd like to preserve your perfect pumpkin, you can ask the farm's friendly shop staff for advice on how to store it until Halloween.
Dairyland Farm Park, Newquay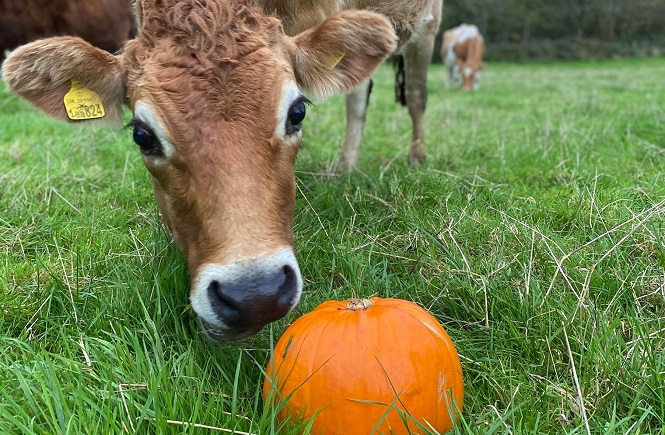 Ready to thrill you with nostalgic delight no matter how young in years or young at heart you are, Dairyland's Scaryland near Newquay is back once again this Halloween season. Ideal for all the family, the farm's spooky celebrations will run from 21st to 29th October 2023 and feature pumpkin picking, a creepy craft workshop, a tractor ride through witches wood and access to the farm's park and soft play. What's more, if carving is not your forte, you can also make your very own pumpkin design and have the farm's talented team carve it for you.
Splattenridden, Hayle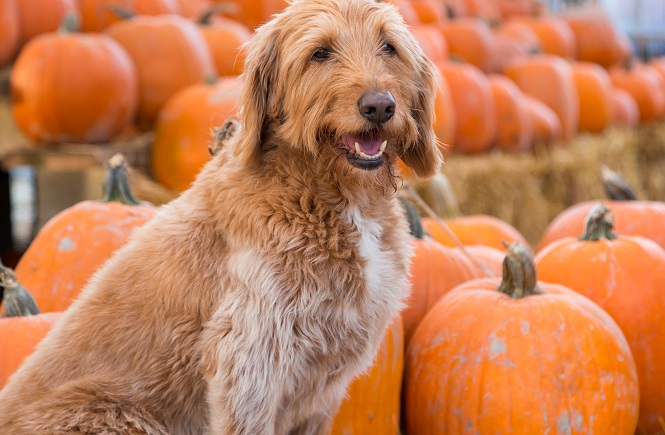 A working farm surrounded by the beautiful scenery and greenery of West Cornwall, Splattenridden is one of the best places to pumpkin pick in Cornwall. This year, you can make your way over to discover the array of pumpkins in all different colours, shapes and sizes – from the large to the squat and from the smooth to the downright knobbly. Open on different days, the farm's dog-friendly pumpkin patches will welcome pumpkin pickers on the 14th, 15th, 21st and 22nd, as well as the half term week, for wholesome fun.
Healey's Cornish Cyder Farm, Truro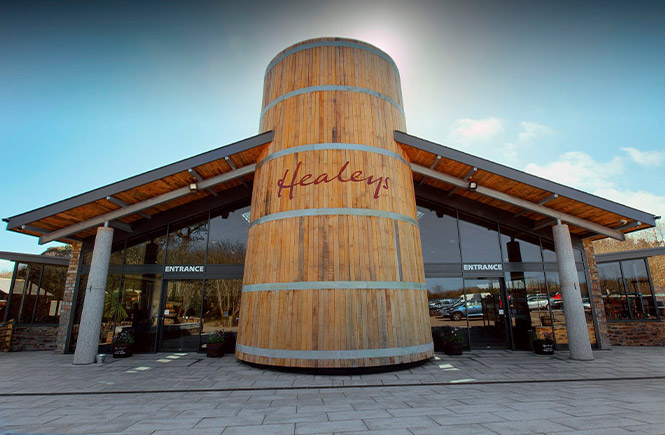 From 21st to 29th October, you are invited to Healey's Cornish Cyder Farm to join in with a whole heap of Halloween fun. Ride the haunted vintage tractor to the pumpkin patch and choose your pumpkin, before heading to the farm's ghostly pumpkin carving workshop (aka the Rattler Bar) to get creative. As well as providing you with all the tools to create the most silly, strange or scary pumpkin, Healey's dedicated team will also clear up the mess afterwards for you too! Sssh – if the grown-ups have their hands full, adults can swap their pumpkin for a pint of cyder.
Cornish Maize Maze and Farm, Saltash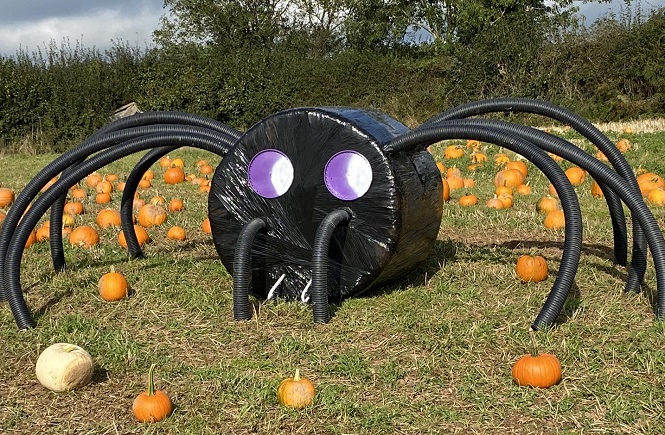 If you've got little ones in tow, then a trip to the Cornish Maize Maze will definitely be in order. On the weekend of the 14th to 15th October and from 21st to 29th October, you can enjoy entry to this 450-acre working farm to peruse the pumpkin patch for the ultimate jack o' lantern. As well as pumpkin picking, you can also say "hello" to the farm's animals and wander around its maze. Suitable for older children, on 29th October the maze will be turned into the 'Halloween Maze of Horrors', complete with fire jugglers, performers and scare actors.
Lobbs Farm Shop, St Ewe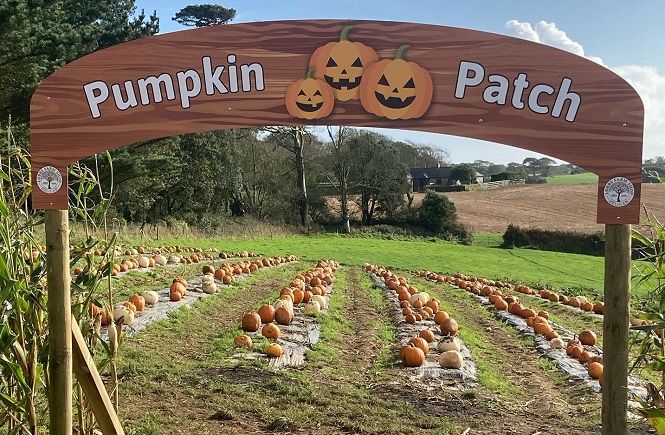 Hop aboard the Lobb Farm's tractor and trailer and ride down to the pumpkin field for some unmissable pumpkin picking opportunities on 21st, 22nd, 24th, 25th, 27th and 28th October. Find your favourite amongst the hundreds before exploring the rest of the farm. Ticket holders are encouraged to pop over to the farm's haybale photobooth for family photos, meet resident lambs and ewes, and visit the farm shop for a free slice of homemade traybake! Once you're ready, head off with goodies and gourdies ready to celebrate this fantastic season with pumpkin carving in a Cornish cottage.
Trevethan Farm, St Endellion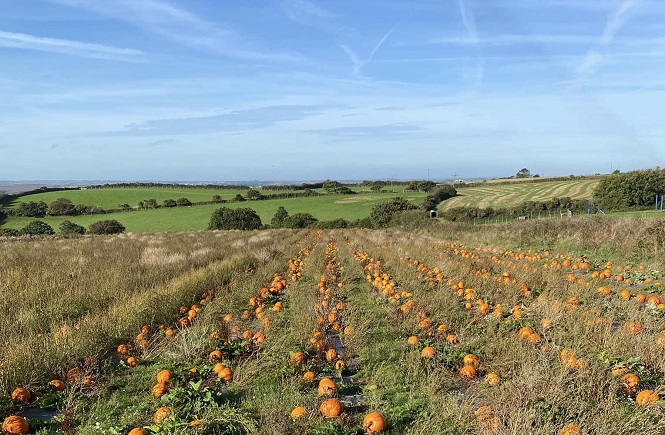 With no booking needed, Trevethan Farm is one of the best pumpkin patches in Cornwall this year. Simply turn up and venture out into the fields amongst the sea of moon-faced pumpkins to find the one that most captures your imagination. The eagle-eyed will find pumpkins of all shapes and sizes, so whatever character you want to create with your pumpkin, you're sure to find just the right one. With ample time ahead of Halloween, Trevethan's pumpkin patch is open to all from 7th October onwards, and more seasonal fruit and veg can be found in the onsite farm shop.
Eden Project, Bodelva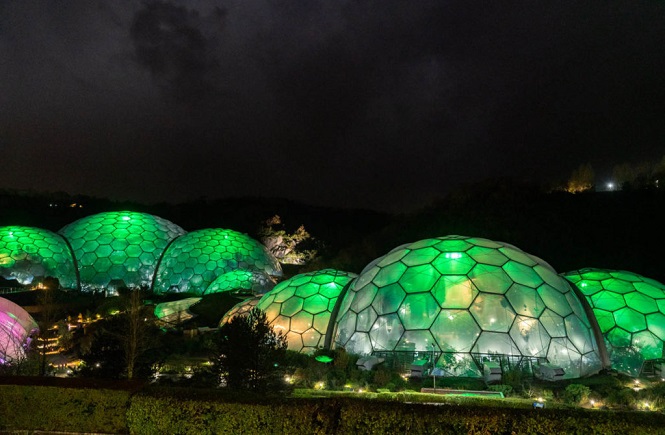 One of the best places for family-friendly Halloween celebrations in Cornwall this year is the Eden Project. Throughout the week of 18th to 29th October, all sorts of bewitching activities will be on offer, listen to Halloween tales and follow torchlit trails, make ghostly crafts and see the Día de los Muertos display in the Mediterranean Biome. Later, see expert pumpkin carvers at work and learn some tips and techniques from the pros. There's no patch to pick from, but there's plenty to keep you entertained during your visit and you can take a pumpkin home with you to trial your newly gleaned skills.
Ready to hunker down in a cosy Cornish cottage, share spooky tales and get carving? Take a look at our collection of cottages in Cornwall.
Tags: Halloween