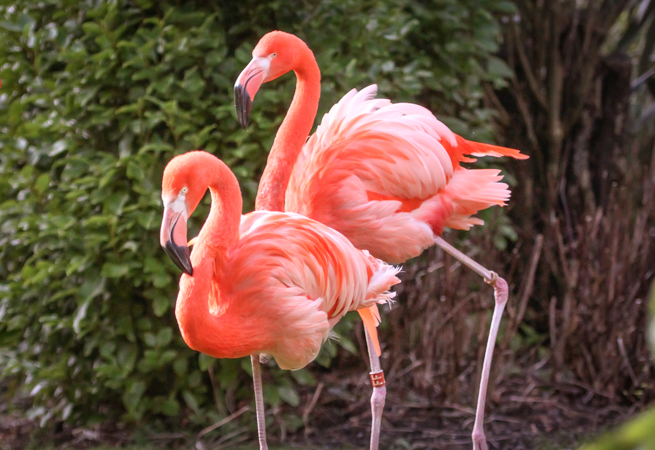 If you're visiting Cornwall this half term – and especially if you're staying at one of our holiday cottages in Hayle – we can wholeheartedly recommend experiencing what some of the rare and beautiful wildlife the area has to offer.
A magnet for twitchers and birdwatchers, Hayle estuary is a regular stop-off point for a diverse range of migratory birds passing through on their way to warmer climes. Just a mile away as the crow flies, you'll find even more exotic birds at Paradise Park Wildlife Sanctuary.  Home of the World Parrot Trust and Operation Chough, set in 14 acres of stunning gardens with over 650 birds and animals to see, small wonder it's one of Cornwall's best-loved visitor attractions.
For more than forty years this colourful family business has proved popular with families, schools, conservationists and holidaymakers, and all because the late Mike Reynolds, a former visitor to the area from Kent, had the idea of creating a little piece of paradise in Cornwall to house his growing collection of tropical birds. Finding Glanmor House, with its extensive grounds and sheltered Victorian Walled Garden, helped turn his dream into reality, and after much hard work and planning, Paradise Park first opened its doors to the public in 1973.
These days it's still family run, with the Reynolds' fine collection of feathery friends having expanded to include many endangered parrots on the brink of extinction, as well as penguins, peacocks, flamingos, toucans, owls, birds of prey and distinctive red-billed Cornish choughs. More than just a place to see and appreciate these beautiful creatures, the Park also plays a major conservation role, and is the UK's leading centre for the promotion of parrot welfare both in the wild and in captivity.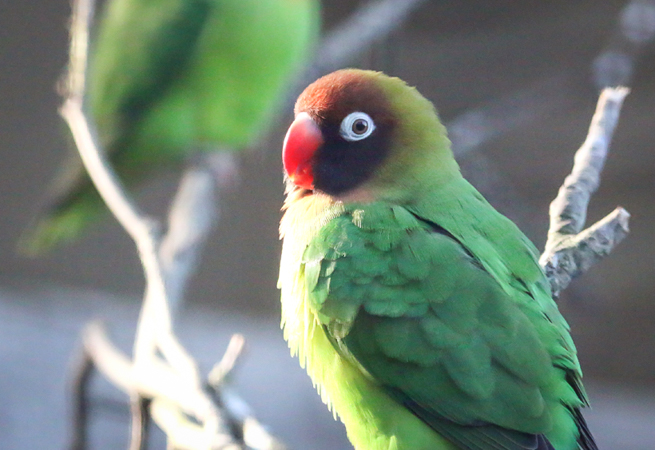 Unlike some zoos, the aviaries and enclosures are innovatively designed and spacious. Part of their success in breeding rare species is due to their award-winning Parrot Flight – a huge 150ft aviary where birds can stretch their wings and enjoy the freedom of flying, as well as pick their own mates and flock in natural conditions.
Because birds in the wild are facing increasingly greater pressures, the Park works hard to raise awareness and funds for conservation projects around the world. You can help by joining their Adopt-A-Bird scheme, where you'll receive a certificate of adoption, a picture and information about your chosen bird (or animal) complimentary Park tickets, plus your name will be displayed by way of a 'thank you'.
Paradise Park is also home to some mischievous otters, whose new and improved enclosure features an island designed with big, flat rocks (perfect for sunbathing in the summer), and a family of four adorable red pandas who tend to sleep a lot. This year they're offering Red Panda Experience packages, where you can book a special face-to-face meet and greet with the pandas up until the end of March, as well as trialling live video streaming – which if all goes well, will hopefully capture some red panda cubs on camera in the spring.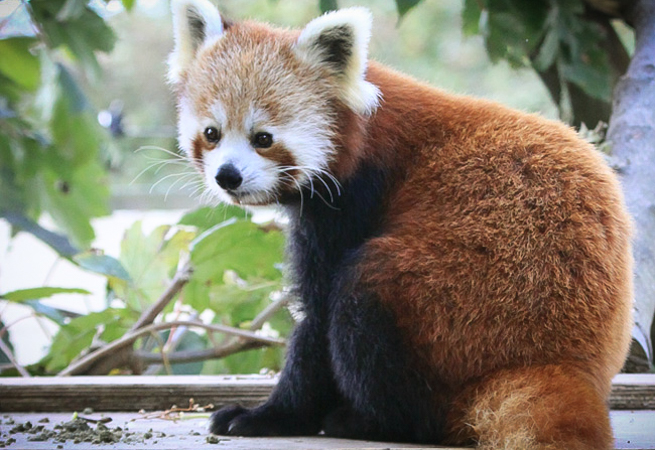 Providing insights into many natural behaviours as well as the husbandry of species in captivity, twice daily otter and penguin feeding takes place all year round, while the Free Flying Bird Show, Eagles of Paradise display, and Flight of Rainbows lorikeet feeding start at Easter. The highlight of most people's visit, there's nothing quite like the thrill of getting up close and personal in the walk-through Australian Aviaries with these cheeky chappies. Buy a pot of nectar, and you'll have lorikeets literally eating out of your hands… and landing on your head!
For younger children (and kids at heart) you can't go past the furry friends in their Fun Farm, where you can pet donkeys, sheep, goats, rabbits and guinea pigs. While a Mini Keeper quiz trail encourages children to read the information signs at each aviary, the end reward being a stamped certificate and special badge to take home.
The kids will also love running wild exploring the 'Paradise Island' outdoor play park, and getting adventurous in the fabulous indoor JungleBarn with its Astra slides, rope bridges, ball pool and more. A challenging soft play area and special toddlers' zone with a ball fountain, ensures under 5s are catered for too – socks must be worn for safety and hygiene purposes.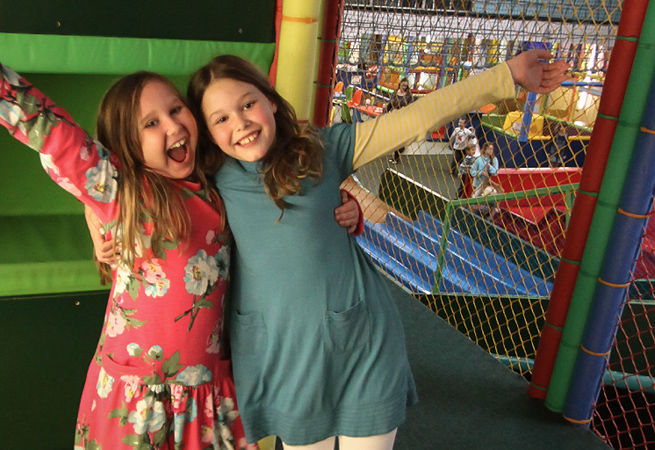 The snack bar, with its balcony overlooking the gardens and daily papers to read, is the perfect chill-out zone when you need some time out. Alternatively, you can grab a bite to eat (locally made cakes, pasties, tasty Ploughman's lunches and various hot dishes) while watching the otters play at The Otter Pool Cafe. Or relax with a pint in hand at the Bird in Hand pub opposite the front entrance.
This February half-term (14th – 22nd) the Park is hosting another of their popular holiday events: Little Pirates and Fairies fancy dress week. So dig out those eye-patches and fairy wings, and follow the family-fun quiz trail for a chance to claim your prize – chocolate gold coins and pink and white marshmallows. And watch out for
Long John Tredinnick and his loyal band of parrots while you chart your course on your quest to find where the treasure is hidden. You may even encounter some free flying macaws, and if you're lucky, a parrot may even sit on your shoulder!
So although it's only February, the holiday season is already well underway with plenty of family-friendly days out in Cornwall to discover. The Park and JungleBarn are open from 10am daily, with superb value Return Tickets if one day just isn't enough.