'Tis the season to snuggle up with a Christmas movie on the TV! Why not spend the festive season in a cosy cottage in Cornwall? We have done the hard work for you and put together a list of our cottages inspired by our favourite Christmas movies for a wholesome yuletide escape! So, settle in, grab a hot chocolate, and transport yourself into a much-loved Christmas movie.
Trewinel
Inspired by The Holiday
Pack your suitcase and escape to Trewinel to live out your cosy cottage dreams just like Amanda from The Holiday, the only thing missing will most likely be the snow, a rarity in Cornwall! Nestled in a sleepy village in West Cornwall, arrive at Trewinel and be greeted with a traditional Cornish cottage, with ivy trailing up the granite walls and a Christmas wreath on the door, welcoming you inside. Enjoy long walks on the beach or just hunker down in front of the woodburner and do absolutely nothing at all…
Trewinel sleeps six guests and is dog friendly.
Valley Cottage
Inspired by The Holiday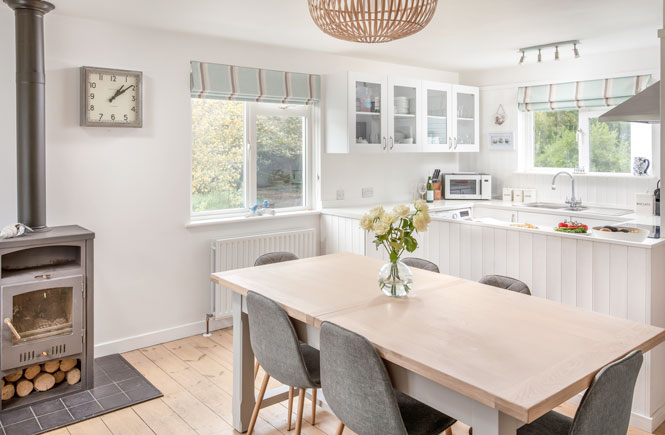 Looking for something sleeker and more modern? Look no further than Valley Cottage, not quite across the pond, but up the south Cornish coast a little in Mevagissey. Much like the gated LA pad Iris visits, Valley Cottage is filled with stylish furnishings and has a Sonos music system throughout the ground floor, perfect for blasting Christmas tunes. Open the doors to be greeted by the large open plan kitchen/dining area with a woodburner, perfect for dinner parties with your loved ones. The blue waters of Portmellon Cove are just steps away, not quite a private pool but still great for an adventurous moonlight dip!
Valley Cottage sleeps six and is dog friendly.
Villa Messina
Inspired by Love Actually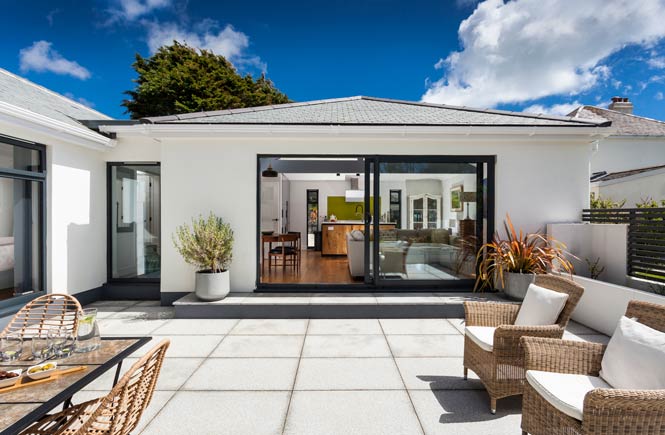 Exuding Mediterranean villa style comfort and style, Villa Messina is the perfect break to spend time working or writing just like Colin Firth's escape to France in Love Actually, or just simply spending time to relax and unwind. Wrap up in blankets and sip wine on the garden terrace, fancy a cold-water Christmas dip? Head to nearby Prussia Cove, an idyllic lesser-known swim spot!
Villa Messina sleeps four guests.
Dulse- Sandy Acres
Inspired by Elf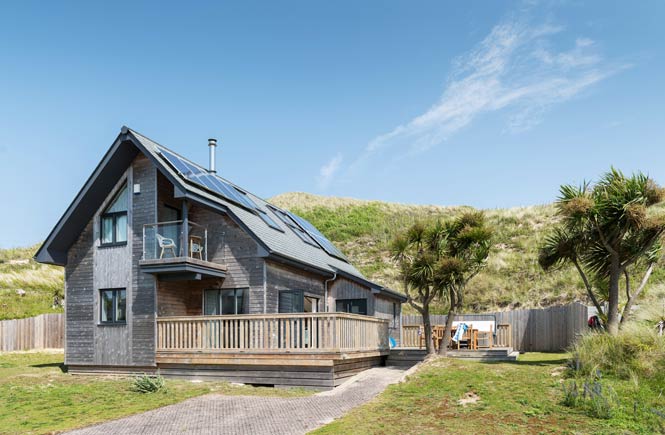 Dulse is a Scandinavian style wooden lodge, just like a jumbo-sized version of Elf's North Pole snow lodge. Tucked away in the sand dunes at Sandy Acres, a calming oasis awaits just moments from the sea. On winter days, the glow of the woodburner and twinkling Christmas tree is perfect to gather around to 'spread Christmas cheer singing loud for all to hear!'
Dulse-Sandy Acres sleeps six and is dog friendly.
Hillcote
Inspired by White Christmas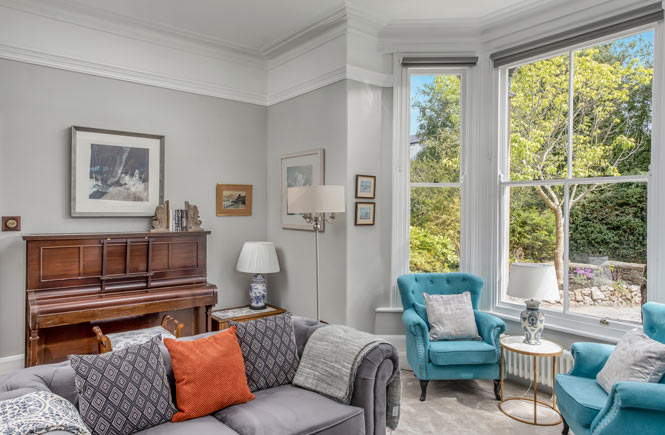 A memorable Christmas for music lovers awaits at Hillcote, situated in Wadebridge. The piano in the opulent sitting room is perfect for gathering around to play and sing Christmas tunes, just like a scene out of White Christmas. Stunning period features and sumptuous furnishings make Hillcote the perfect base to spend this festive season. The large dining table is dreamy to gather around for a wholesome Christmas dinner.
Hillcote sleeps 8 and is dog friendly.
Looking to escape to Cornwall this Christmas? Take a look at all our cottages for a memorable break.