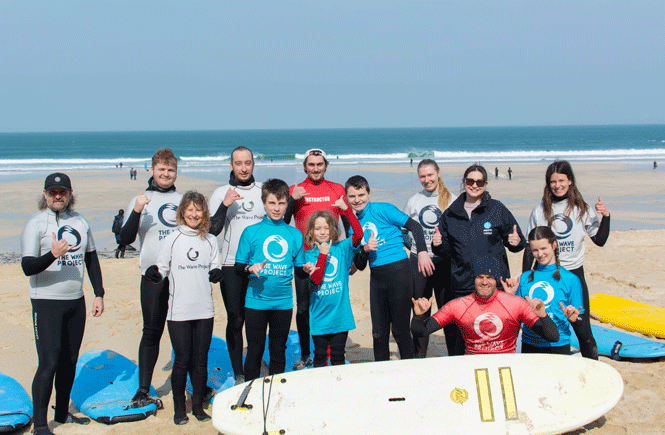 We are incredibly proud to have recently donated £3000 to The Wave Project, a fantastic charity offering surf therapy for children and young people with complex mental health needs and/or disabilities in Cornwall, and across the UK.
The Wave Project runs six-week surf therapy courses entailing a mix of surf lessons and one-to-one mentorship for children who are referred by doctors, social workers and teachers. The team delivering the sessions are specially trained in mental health support to enable children to build resilience, confidence and self-esteem. Once the course has been completed, attendees are invited to join the surf club where they can remain as long as they need. The £3000 donated will cover the cost of the Spring 2022 surf therapy course for 10 young people.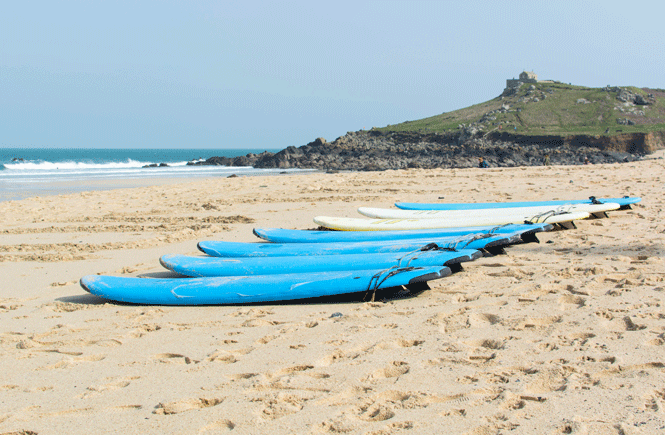 Project Assistant for The Wave Project, Megan Freeman, invited us along to see their work in action. So, on a bright Sunday morning in March, Marketing Assistant for Aspects Holidays, Jenna Ali, headed down to Porthmeor beach to meet with Megan and the St Ives team.
The beach looked glorious with the sun shining, the tide out, and a gentle breeze in the air. Could there be a better spot to attend a course for building confidence and self-esteem? The beach environment is in itself a calming and restorative place to be.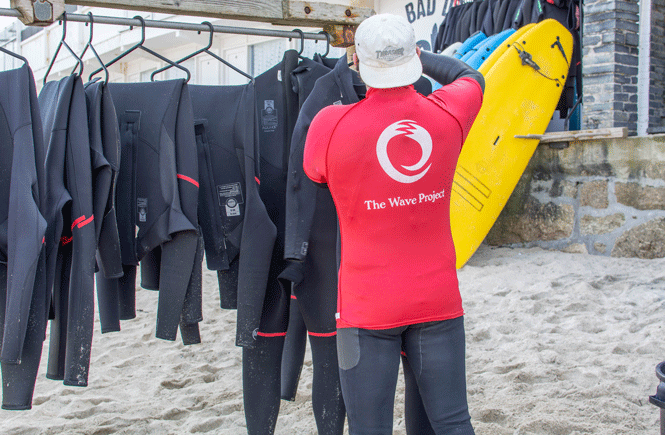 It was fantastic to meet such a willing group of friendly volunteers, ready for the first surf session of the year. The volunteer mentors are essential to the project, providing much-needed one-to-one support for the young people. Without them, the project wouldn't be possible.
As the children arrived, running across the sand, it was wonderful to see how excited they were, chatting with the instructors and mentors, eager to grab a colourful board and get in the water. The mentors worked fantastically throughout the session with the children, it's easy to see how they build important relationships throughout the course, helping the young people to develop confidence and self-esteem as the weeks go on.
It was clear from popping down to see the session in action how meaningful this program is for the children, and those delivering the course too. We are so pleased to see that the money donated truly is going to make a difference to these young children's lives.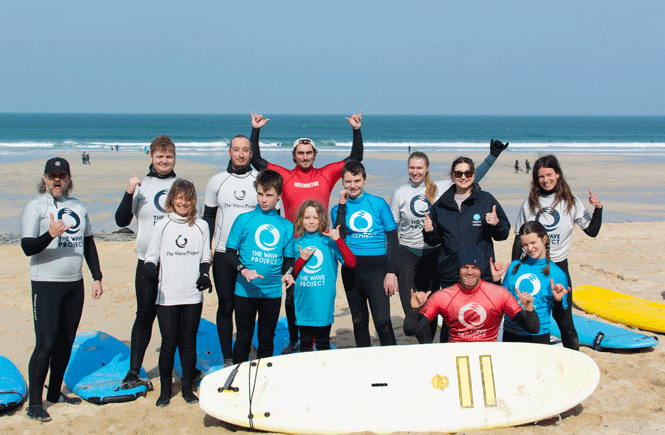 Megan Freeman passed on her thanks: "A big thank you to Aspects Holidays who have kindly donated the mega sum of £3000 to fund a surf therapy course this spring. Their donation will allow 10 children in need of mental health support to access surf therapy sessions and 1:1 mentorship here in Cornwall. Thank you Aspects for your generosity, community support and commitment to improving mental health in our young population."
Here's what our Commercial Director, Mandy Spencer, has to say:
"I don't think anyone could fail to be aware of the huge need for more mental health facilities these days, and whilst we can't fix the massive shortfall in funding to people in need of mental health support, we are delighted to help such a worthwhile cause as The Wave Project and hope that our donation can truly benefit just some of those that they can help with their surf therapy"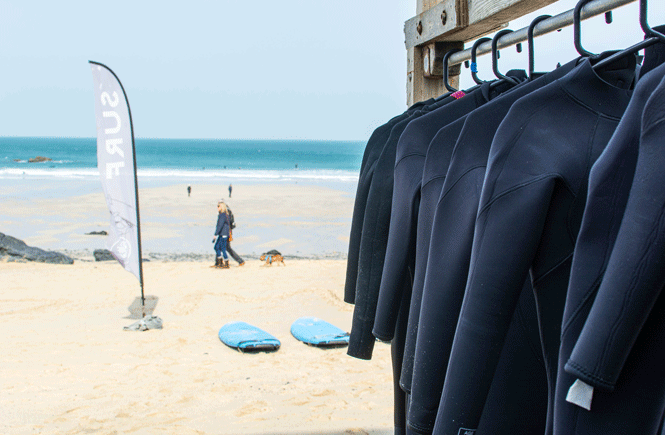 Find out more about The Wave Project here>