Forget Cornwall's world-renowned foodie status for a moment and focus on another sensory delight: its top tipples.
Because the county's drinks producers throw out some seriously good stuff, from tea and coffee to cordials, craft beers, ciders, wines and spirits, making the Duchy something of a drinks mecca too.
The landscape is perfectly primed to produce an array of delicious drinks created from freshly foraged foodstuffs and ingredients, including the country's only tea plantation (Tregothnan), vineyards (Polgoon, Camel Valley, Knightor Winery) and breweries (Sharp's, Skinners, St Ives Brewery, St Austell Brewery, Atlantic Brewery, Black Rock Brewing), which all tap into their surrounds for gorgeously flavoursome results.
Here's a selection of some of the best Cornish tipples to try and take home…
Cornish Mead Co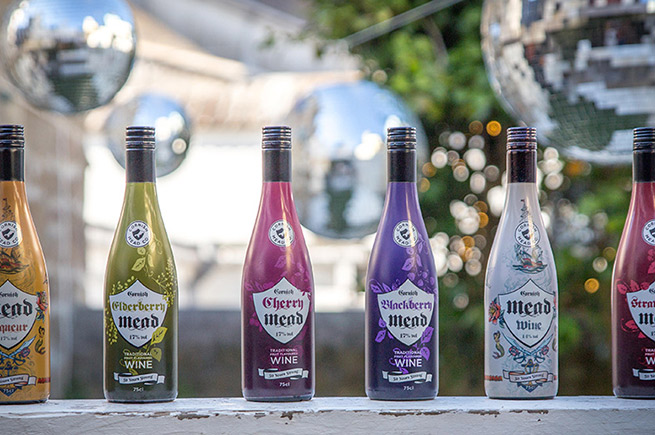 For a traditional (and strong) shot of cockle-warming wine, try Cornish Mead's legendary 'love potion', which comes in a variety of flavours from original honey mead to elderflower, cherry, blackberry, strawberry and liqueur.
Cornish Cream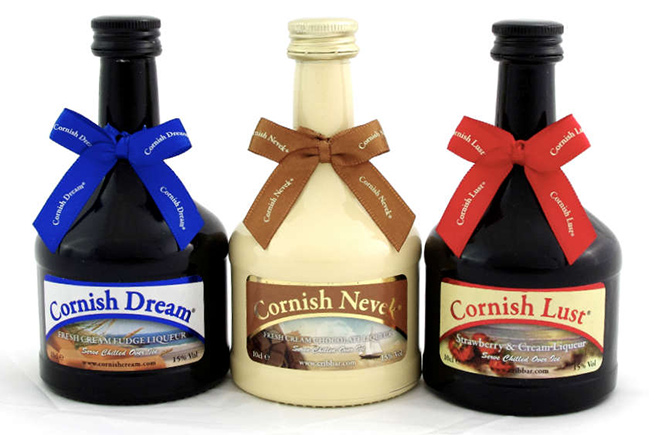 Presenting a trio of taste bud tickling liquors including their strawberry Cornish cream liquor, Cornish Lust, chocolate flavoured, Cornish Nevek and fudge fest, Cornish Dream – drink as a smooth sweet treat or dazzle your ice cream with a generous coating.
Cornish Tea Co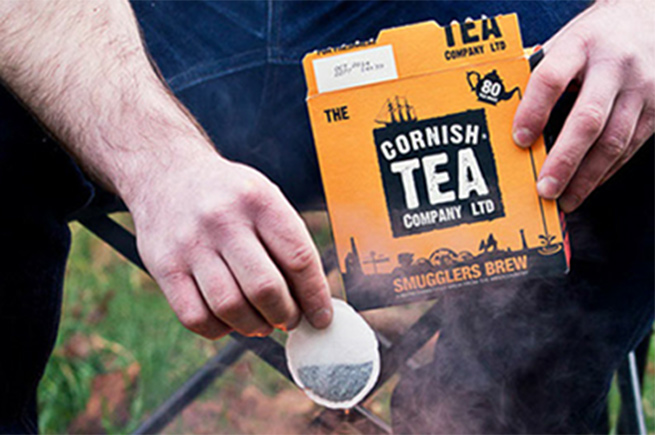 Their original Smuggler's Brew is a hardy and 'honest' black tea replete with flavour, while their coffee range delights all drinkers with a 'Delightful Decaf' variety, along with original blend, Colombian, Italian, and 'Stupidly Strong' options.
Tregothnan Tea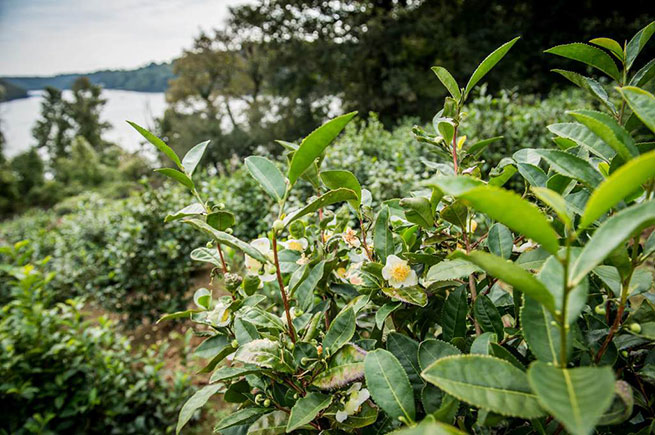 Producing a fabulous range of black and green teas from their estate near Truro, it comes in loose leaf or pyramid bags in a range of varieties including Afternoon, Earl Grey, Single Estate, Classic, Great British and Churchill's Finest. Then there's an exotic assortment of infusions such as Manuka Tea, Echinacea, Eucalyptus, Fennel, Lemon Verbena, Nettle and Myrtle.
Cornish Pastis and Tarquin's Gin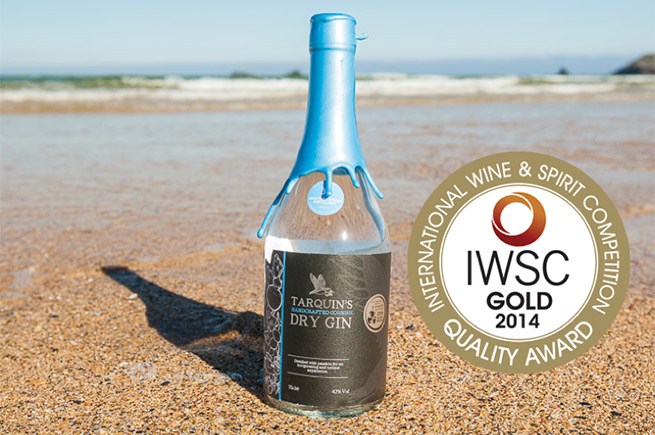 Both handcrafted in north Cornwall 'the old-fashioned way' by Southwestern Distillery, the award winning Cornish Pastis is a modern version of the French anise classic and the UK's first ever of its kind, combining foraged gorse flowers with fresh orange zest and a hint of liquorice root. Meanwhile, Tarquin's Gin is the first gin to be crafted in Cornwall for a century and features bright juniper and hints of orange blossom infused with fresh-from-the-garden Devon violets blended with Cornish spring water; both of which providing an exclusive, sense-stirring thrill.
Yallah Coffee Roasters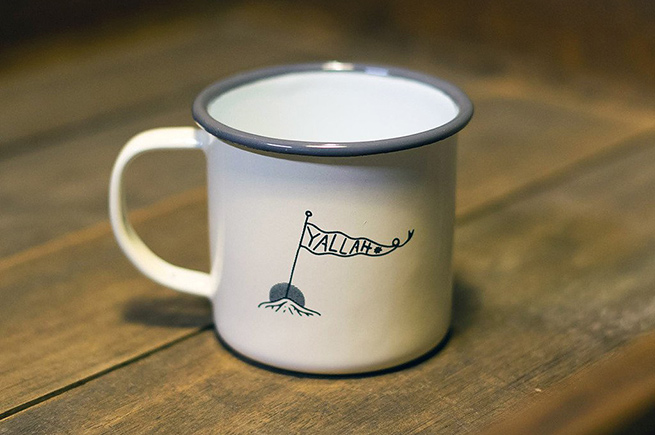 Of single origin and hand roasted in Cornwall, a Yallah's cup of Joe will hit you with a distinctive sense of depth and flavour and are simply named as Espresso, Decaf, Trust (from Guatemala) and Explore (from Ethiopia or Costa Rica). They also produce a decadent Hot Choccy using cocoa powder from Ecuador.
Curio Spirits Company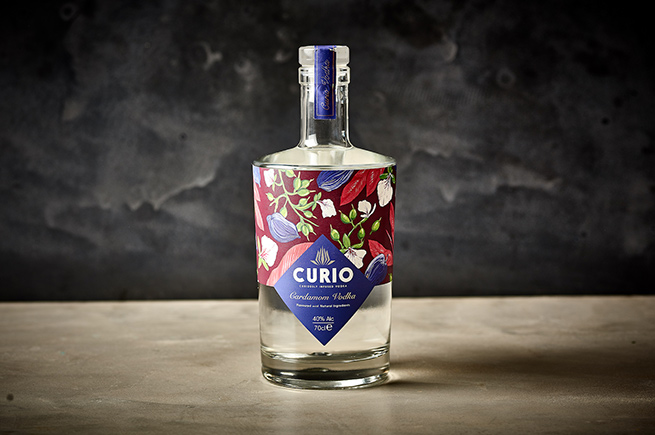 Curios' craft spirits comprise natural botanicals hand foraged from local cliff tops to produce quadruple distilled gins and vodkas including Curio Rock Samphire Gin, Cardamom Vodka, Curio Cocoa Nib Vodka and Curio Cornish Cup.
Fowey Valley Cider
Using freshly picked apples from their orchard, traditional methods are used to create their spectacular Sparking Vintage Cider 2013, Castledore Cider, Eau de Vie and Pommeau.
Luscious Lucy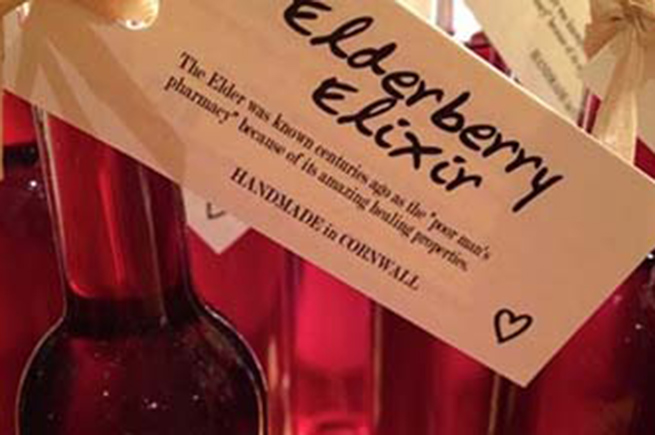 Creating an artisan range of vintage-inspired products and wild edibles, Luscious Lucy's handcrafted Cornish hedgerow flower syrups and cordials can be found in an array of fabulous flavours including Wild Rose Petal Syrup, Cornish Rose Hip, Lively Lemon Balm, Secret Hedgerow Spiced Syrup and Elderberry Elixir.
Polgoon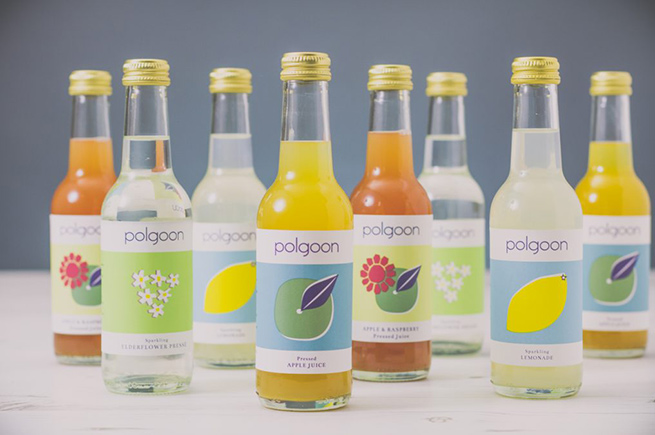 Polgoon produces an award-winning array of artisan wines, ciders and fruit juices. Select something from their lip-smacking list for a true taste of Cornish sunshine, from their Aval Raspberry, River Cottage Sparkling Elderflower, 2014 Pinot Noir Sparkling Rosé, 2016 Bacchus or 2014 Madeleine Angevine White to their Cornish Apple Cider or scrumptious juice range (think apple, elderflower or ginger beer).
If you fancy trying some of these delightful drinks for yourself, check out our cottages in Conrwal >