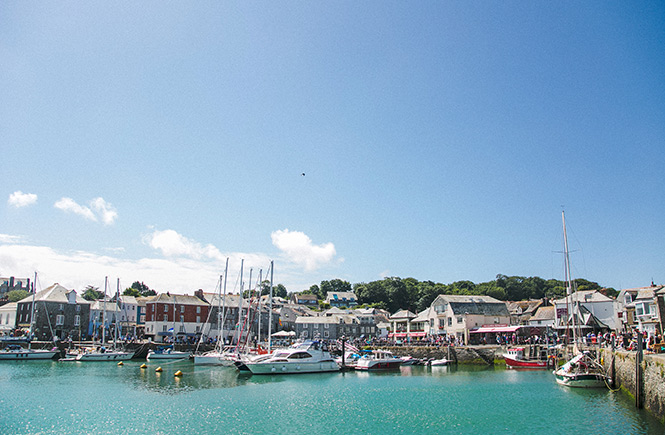 When staying in Padstow, it's often hard to decide where's best to eat out, especially with so much on offer in this foodie famed part of Cornwall. To help you choose, we've put together our favourite places to eat in Padstow, as raved about by the locals. Read on for the insider scoop…
Rest a while tea garden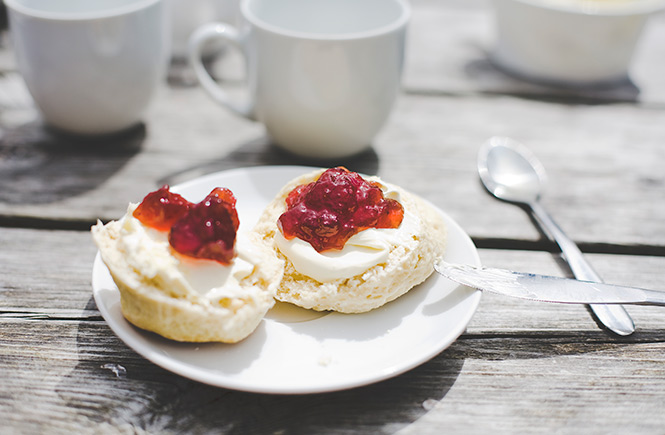 All the best things come in small packages and this could be no less true with this pretty little tea garden. If you're looking for a proper cup of tea with a tasty homemade scone or two and a view to die for, you're in the right place! Perfectly positioned for a walk around Stepper Point, you can choose to walk off the calories afterwards! Not only a place for sweet treats, enjoy lunch: jacket potatoes, home made quiches and sandwiches are all available, along with a selection of cakes. However, our favourite is the classic Cornish cream tea, served with local jam also, making it even more delicious! Our only tip? Make sure you visit on a sunny day as there isn't any shelter! But on a beautiful day, you would be hard pushed to beat this lovely café in Padstow! Insider tip – the fabulous Poldark was filmed just 500 yards from the café, perfect for when Ross Poldark found himself a bit thirsty!
The Basement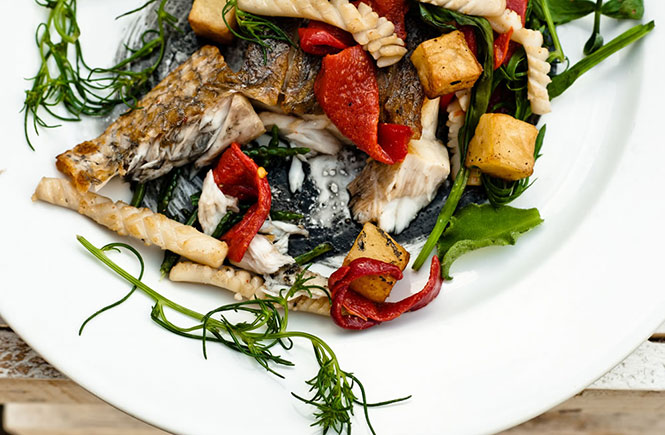 The Basement is not, as the name suggests, set in a basement! It is instead, set in a courtyard overlooking the harbour in Padstow. Chic, simple design, ensuring that it's the food you're talking about (and the fantastic view) makes the Basement the perfect Padstow hang out. This is the place to go for a proper meal: carbonara, fish pie, burgers, mussels… the best from the Cornish waters not to mention the land – expect succulent steaks and Westcountry cheeses, all washed down with a crisp Cornish wine, of course! They even have their very own Cornish beer, brewed by the Padstow Brewing Company, bloody ansome!
Chough Bakery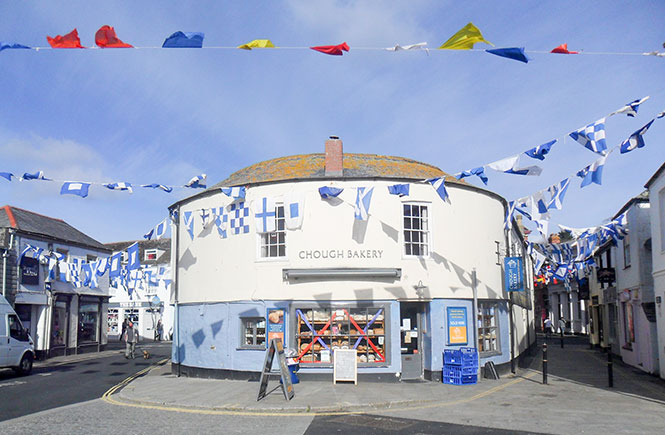 The perfect sign of a popular place to buy a Cornish pasty is the size of the queue. You might be waiting a while but trust us when we say it's worth it! These are (in our opinion) some of the best pasties in Cornwall! There is no seating for customers but it's based right on the harbour which is surrounded by benches. Simply, pop in, grab a proper Cornish pasty and take a pew overlooking the view. The Chough Bakery is award winning and do everything from Cheese & Leek, Bacon, Steak & Cornish Blue and the traditional Cornish steak. Eat them as the locals do, out of the bag, hot and ready for feasting, keep a keen eye for seagulls though, even they know the Chough reputation!
Rojano's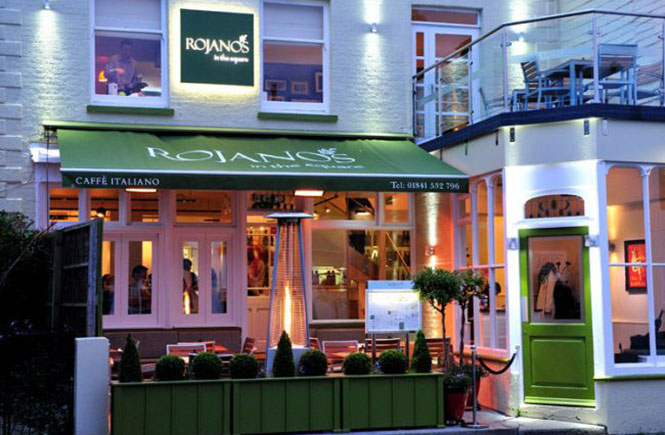 Ask anyone where to eat out in Padstow and Rojano's will be the name that gets mentioned over and over. What makes it so special? It could be the perfect combination of their Italian food paired with such local Cornish produce, it could be the warmth and laid back ambience or the excellent service and attention to detail that owner Paul Ainsworth has perfected but whatever it is, you're sure to be back! Antipasti, signature thin crust pizzas and perfectly cooked pasta (the linguine is a personal favourite of ours) are all divine, paired with an authentic Italian wine and to finish, if you fancy a gelato with a difference, try one of their "Sundaes in the Square"
No 6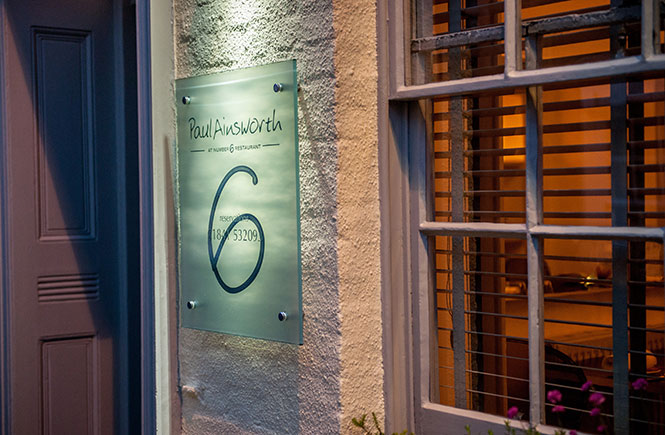 Also owned by Paul Ainsworth, No 6 is his flagship Michelin Star restaurant in Padstow. Located down a tucked away street, this is a real find! Absolutely everything is homemade from the bread to the chocolate truffles and it's a real experience for those who love their food! Unpretentious yet local, seasonal and delicious, this is the perfect restaurant in Padstow for a special occasion – make sure you book! Fine dining at its best!
A Padstow food blog wouldn't be complete without giving Rick Stein a mention, so if you fancy finding out more about his eateries across Cornwall including Padstow, check out our blog on The Rick Stein Experience: Top 5 in Cornwall.
View all our cottages near Padstow >
Tags: Eating out | Padstow |