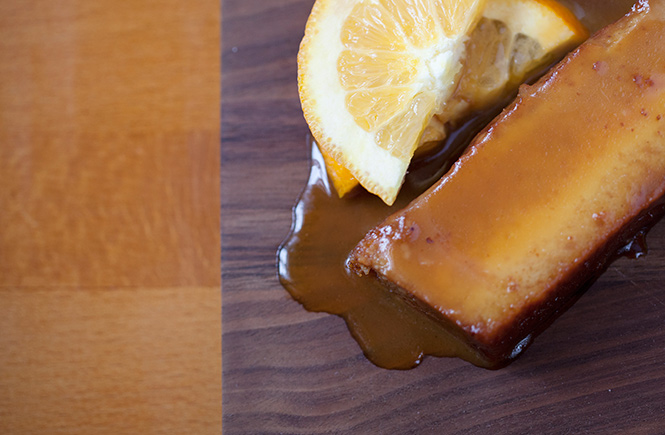 It's rare to discover that double sense of escapism simply by dining somewhere that is 'other' to where you're visiting.
Allow me to elaborate.
The Carbis Bay and St Ives area is exotic enough. Silken white sands fringed by aquamarine ocean provide a picture postcard backdrop to a stunning stay at one of west Cornwall's most celebrated holiday hotspots.
Throw in another dose of sensory escapism via an authentic Mediterranean restaurant that instantly relocates you to someplace else, and it's a strange, yet very welcome phenomenon, to feel twice removed by a single location and eating experience.
Conveniently situated at the top of Carbis Bay on the corner of Trencrom Lane and the main road toward St Ives, La Casita could easily qualify as a cut and paste trattoria from beloved trips to Italy or mountainside comedor commonly stumbled upon in the Canaries.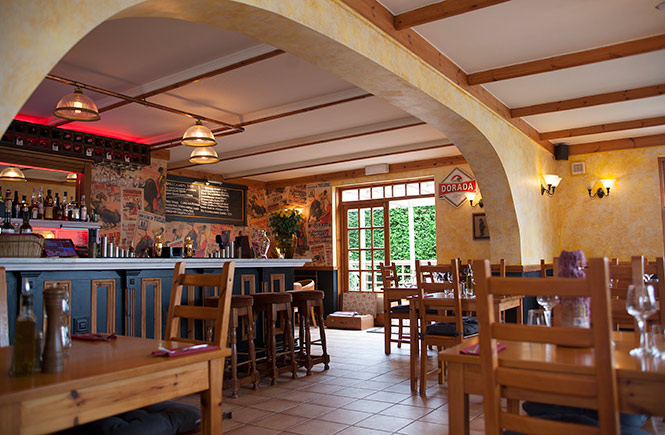 Bright and colourful interiors, oodles of warm candlelight and Tuscan style décor atmospherically combine to mirror the traditional tabernas that inspire both menu and surrounds.
Classic Spanish and Italian cuisine includes a mouth-watering range of freshly made pizzas and pasta dishes, tapas, antipasti, chargrilled meats and freshly caught fish. In short, it's a veritable smorgasbord of Cornish and Mediterranean ingredients for wonderfully palate pleasing results.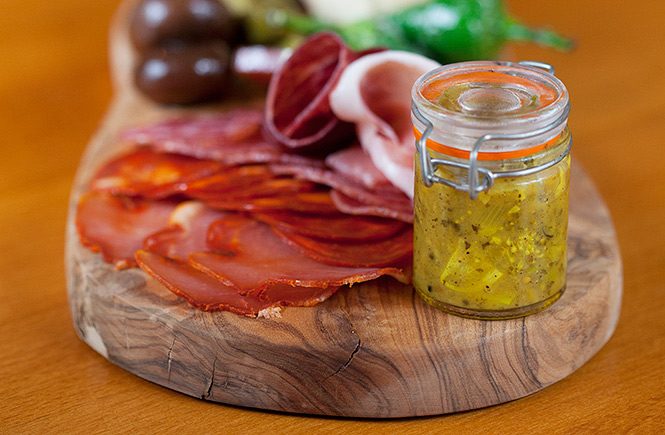 Seasonally changing menus and a regularly revamped specials board ensures the freshest fare, fantastic range of choice and – though bursting with signature flavours you won't encounter elsewhere – that no two visits to La Casita taste exactly the same.
Alternatively, whip in for a takeaway at the end of an exhilarating day on the beach – whether you tuck in at your digs or return to enjoy al fresco on the sand, the food alone will transport you to an entirely different, ultra delectable place.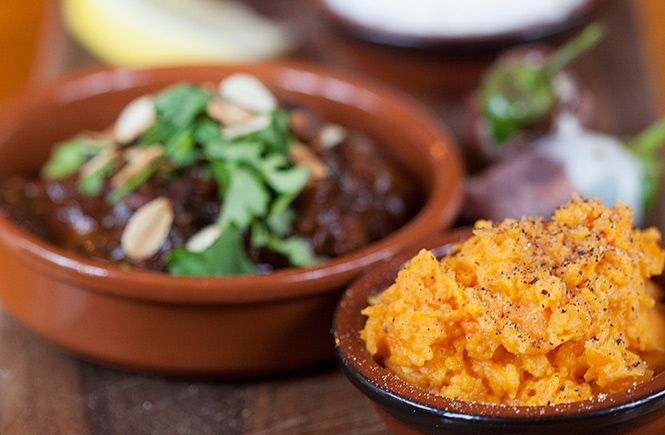 Presenting the lip smacking likes of monkfish and local lobster, Andalusian chicken, risotto and a trio of charcuterie boards (Italian, Spanish and vegetable) alongside a meat feast of steak, lamb and pork – and various vegetarian dishes – means that most appetites and tastes are generously catered for.
Meanwhile, I'd definitely recommend leaving a little room for any of their to-die-for deserts, which for me included a tantalising trio of delights: almond cake, Pan de Calatrava (Spanish bread pudding) and warm chocolate cake served with large dollops of mascarpone and Cornish clotted cream.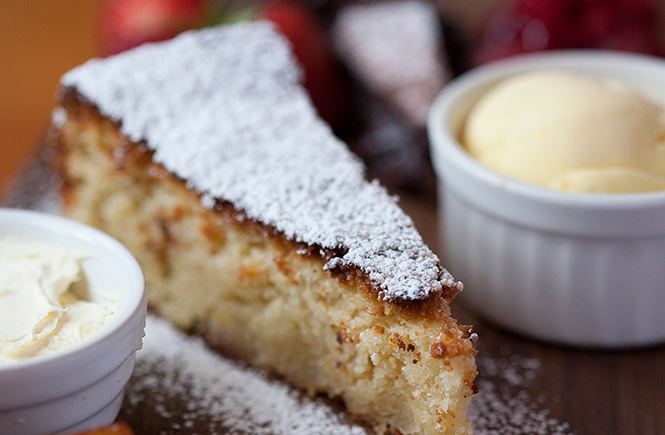 What's more, an extensive wine list, fully stocked separate bar and assorted drinks menu provides both the perfect accompaniment to the gastronomy available, as well as further treats to your already-tickled taste buds.
Visitors to La Casita can enjoy anything from a three-course dinner to casual cocktails and light tapas on the patio. Picture yourself supping on a tropical mango daiquiri or orange martini as you dive into the deliciousness of an olive bowl, blue cheese stuffed dates wrapped in Parma ham, feta filled bell peppers, prosciutto, fig and mint crostini or seared tuna steaks with lime dressing. Divine, indeed.
If this doesn't take your fancy, why not try one of the restaurants featured in our blog: Restaurants with the best views in West Cornwall >
Tags: Carbis Bay | Eating out | St Ives |