Whether you want to watch or fancy partaking in a physical challenge amongst some of Cornwall's most stunning (yet gruelling) landscapes, this itinerary of forthcoming sporting events will satisfy everyone from spectators to serious competitors.
For me, summer is the season to loaf. But for those super adrenalised types, getting hot and sweaty in skin-tight Lycra is not only de rigueur, but an absolute necessity. And with many visitors coming to Cornwall especially to experience its top tally of sporting events, a huge mix of offerings has evolved for everyone.
Granted, it's a surefire novel way of sightseeing. From cliff top runs to river swims, anyone keen on exploring the area by literally immersing their senses into the sea and its surrounds won't be disappointed.
Here's a few sporty picks for starters…
Helston Mini Triathlon/Helston Triathlon – Saturday 6th  June/Sunday 7th June
Both held at Helston Sports Centre, the organisers have accommodated a range of ages and abilities with an assortment of distances.
The Mini Triathlon is part of the Cornwall Mini Triathlon Series and aimed at 8-14 year olds, varying from TriStar Start (50m swim, 800m bike, 600m run) to TriStar 3 (250m swim, 5km bike, 2km run).
Meanwhile, adults can test their fast twitch muscle fibres with a 400m pool swim, 26km bike and 5.6km (ahem) "sprint".
View all our holiday cottages near Helston >
Crantock Biathlon – Friday 3rd July
For pure scenery, this has to be one of the most spellbinding on the calendar. Set amongst one of Newquay's most beautiful beaches, the biathlon is a brand new and not-to-be-missed event in north Cornwall.
Comprising a 1.5km swim up the River Gannel followed by a 5km coastal run around West Pentire Headland – and with a host of evening entertainment, barbecue food and drinks at C-Bay Café planned, it looks set to prove a fabulously winning formula.
St Ives Biathlon – Saturday 4th July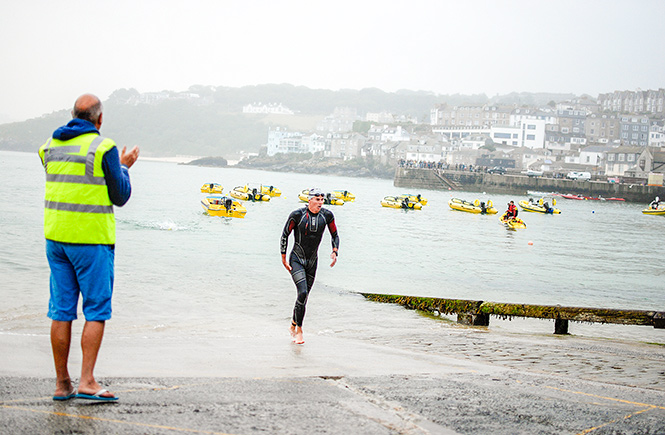 One of the most anticipated and competitive events of its type, the St Ives Biathlon provides the town with one of its biggest summer buzzes.
Providing a choice of three different races from the Novice and Junior to Open/Vet races allows a spectrum of participants to embark upon the run from the harbour and over the coast path followed by an exhilarating sea swim back to the cheering crowds at the start line.
Enjoy a pint and a pasty on the cobbles, along with entertainment, a wealth of prizes (if you're one of the top contenders!) and the electric festival-style atmosphere of St Ives' alluring event.
Read A Competitor's View of last year's event!
View all our holiday cottages in St Ives >
Falmouth Triathlon & National Aquathlon Championships – Sunday 12th July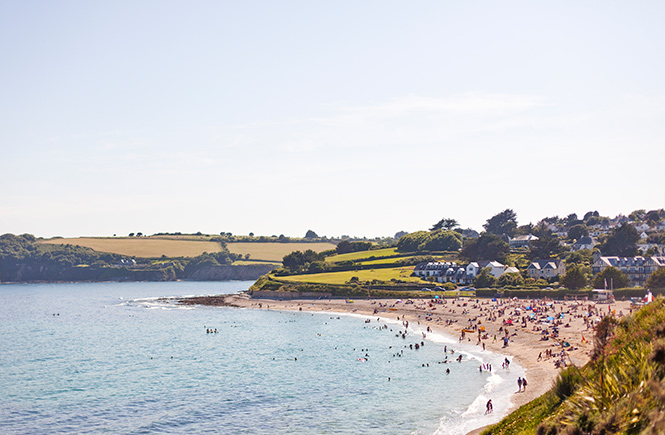 The gorgeous Gyllyngvase Beach is the sandy stage for these two popular events that will see competitors battle it out in a series of body-numbing physical feats.
Part of the Cornwall Triathlon series, the Falmouth Triathlon is a sprint distance (that's right folks – just a meagre 750m open water swim, 20km bike and 5km run), while the Triathlon England National Aquathlon Championships (comprising a 750m swim and 5km run) will be taking place as part of the same event.
View all our holiday cottages in Falmouth >
Perranporth Extreme Surf Triathlon – Sunday 6th September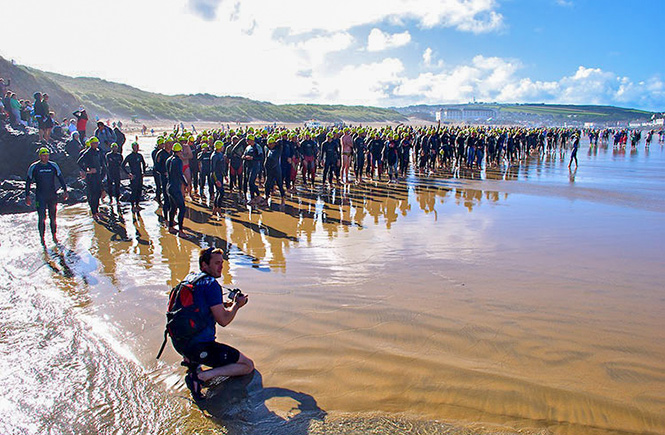 Organised by Perranporth Surf Life saving Club (SLSC), this triathlon is most definitely not for the faint hearted.
For almost 30 years, competitors have relished the challenge of this extreme event, which involves a 1000m open water swim, 38km bike and 8km run amongst ocean, cliff path, dunes, beach, and country and main roads.
The spectacular seaside setting should offset the pain for both voyeurs and participants of this ever-popular event.
View all our holiday cottages near Perranporth >
Written by Hannah May