This summer, Cornwall Adventure Events are hosting five weeks of activities to raise money for the Cornwall Air Ambulance Trust. After raising almost £13,000 in 2012, the team returns for a third year with a range of fantastic events on offer.
Adventure experiences include fitness bootcamps, sightseeing flights in jet-powered helicopters, falconry experiences and clay shooting. This year, the business is running a special windsurfing experience in St Ives from the former UK youth wave sailing champion, Chris Murray.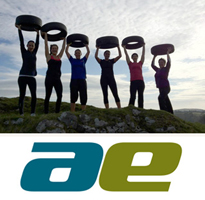 Planned events in St Ives are:
Helicopter Sightseeing Flights: 1st – 8th August
Wind Surfing Lessons from UK Pro: 1st – 8th August
Falconry Experience: Selected Sundays throughout August
Clay Shooting: Selected Saturdays throughout August
Adventure Events have pledged a minimum of £15,000 from ticket sales of the five-week event to Cornwall Air Ambulance Trust.