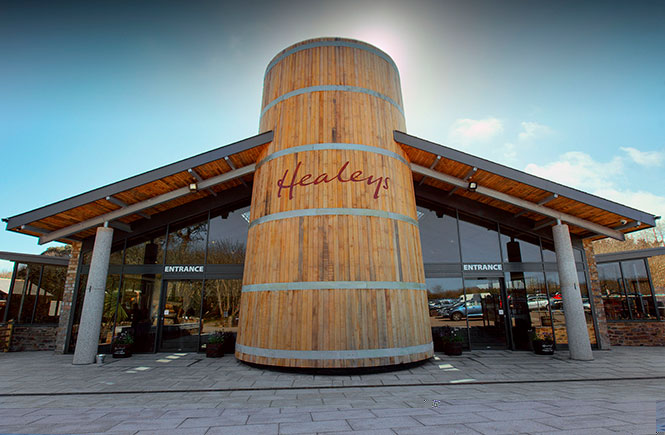 You don't have to be a Wurzel to be a cider drinker. In fact cider's rough and ready fan base has long since been replaced by aficionados who relish a pint or two of speciality craft cider. Tipplers with a more sophisticated palate won't be disappointed in Cornwall, as the county boasts several award-winning cider producers, reaffirming the region's reputation for fine food and drink. Making ciders on the family farm they bought back in 1986, Healeys is one of the oldest and the best.
What could be more refreshing on a hot summer's day, than a sparkling cool glass of apple loveliness? Or warming in winter than a hot mulled cider with the added zest of orange peel and exotic cinnamon, nutmeg and clove spices…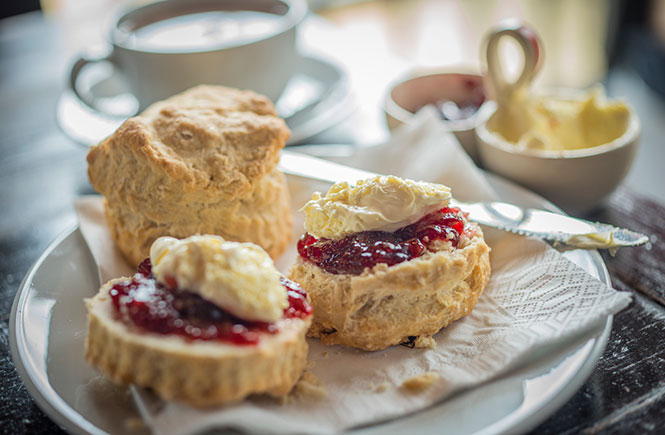 Over the years, Healeys have developed a selection of ciders for every occasion, from their legendary Rattler, to their limited edition Reserve Cyder, to suit all tastes. Instantly recognisable in its signature flagon, their farmhouse Scrumpy has been honed and perfected for more than a quarter of a century, and is still a firm favourite with locals and visitors alike. Be careful though, as at 7.4% ABV it packs a potent punch. Personally I'm more of a fan of their Cornish Gold, a lighter, easy drinking cider, great on its own as a refreshing sundowner, or to accompany an artisan Cornish cheese board.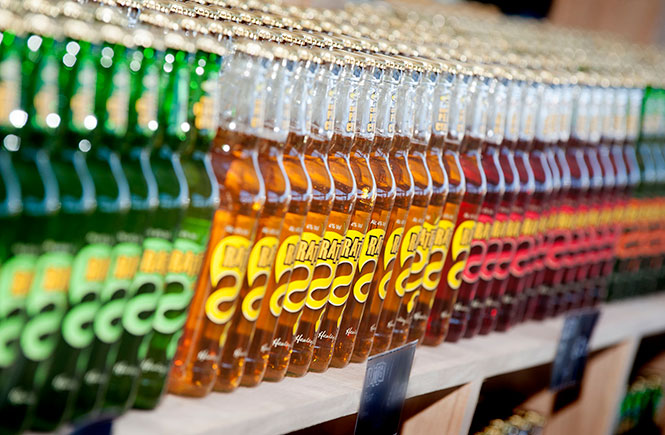 For something slightly different, why not indulge in Healeys innovative spirit range? Like their oak barrel matured Classic Whiskey to rival any Scottish single malt, or their double-distilled Eau de Vie, pure and clear as a Cornish spring, or maybe their take on apple brandy, the rather rich and refined Cyder Spirit.
But don't worry if you're unsure of what takes your fancy, you can try before you buy as they're generous with their tasters. Keen to show off their cider-making prowess, the same goes for their non-alcoholic beverages, their fresh pressed Cornish Apple Juice reigning supreme at the British Bottlers Institute award for the past two years. Free from any artificial colourings, sweeteners or flavourings, just what the doctor ordered, and definitely one of your five a day. Fruity rather than apple-y, but with a 5% ABV kick, their traditional Country Wines go down a treat too.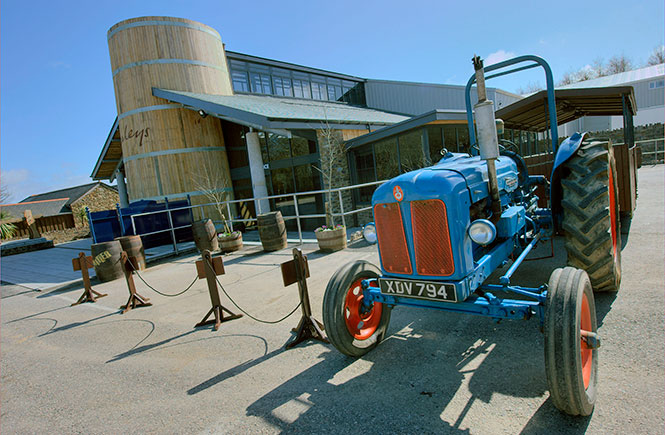 The Farm itself is a one of Cornwall's best loved attractions, suitable for all weathers, and with free onsite parking, a day out that doesn't have to break the bank. You're welcome to browse in their shop and sample a few of their wares, take a look at the press house, bottlery and jam kitchen, as well as say hello to the animals in the courtyard. But to fully experience all that Healeys has to offer, it's recommended to take one of their guided tours. With various ones to choose from, tour options include seeing the museum, the distillery, ascending a cyder vat, birds-eye views from their elevated walkways, tractor rides and more.
Inland from St Agnes, and not far from Newquay, you'll find Healeys a couple of miles off the A30, in Penhallow along the A3075, just follow the brown tourist signs. My top tip would be not to be the designated driver! For opening times, tour information and prices, please visit www.thecornishcyderfarm.co.uk
And if you happen to be holidaying around the weekend of September 9th – 11th, and you like live music, why not join in with the frivolities down on the Farm, as Healeys are hosting their fourth The Little Orchard and Cider Festival.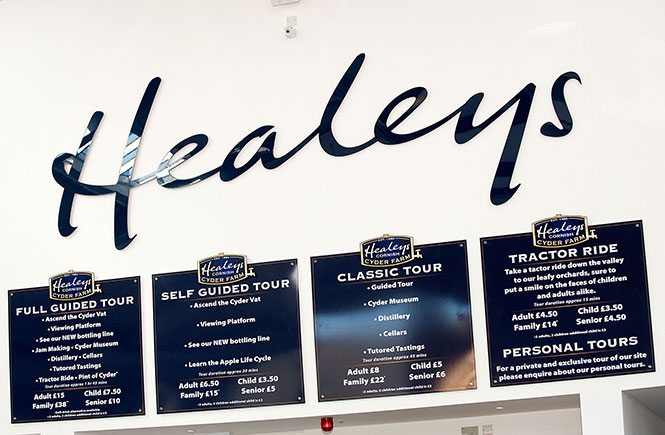 A Cornish party in a field that everyone's invited to boasting big bands and a BBC Introducing Stage, there's also a silent disco, secret cider walks, evening feasts, pig racing, oh and cider sampling! The kids won't be bored, as there's plenty for them to see and do, including circus skills workshops, bouncy castles, face painting, tractor rides, and a swash-buckling, shanty-singing pirate show.
Fancy a bit of pampering? Well you're in luck, as Kernow Springs, Cornwall's first pop-up Eco Spa, will be providing some sumptuous rest and relaxation in their luxurious sanctuary. With wood fired hot tubs, a wood fired sauna yurt, hot and cold showers, private changing rooms, and a cosy Bedouin chill-out lounge complete with comfy bean bags, rugs and throws, pack a towel and some swimwear. This will be popular, so booking in advance is strongly advised.
The music line up is cracking too, featuring some of the best known and loved Cornish artists to grace any festival stage anywhere. Depending on which day you come, expect to be dazzled by the talents of William The Conqueror, Ruarri Joseph's latest outfit, the driving rhythms of songstress duo Sound of the Sirens, haunting harmonies from acoustic folkies Winter Mountain,  mayhem and madness from festival stalwarts Mad Dog McCrea, and from over the Tamar, indie rockers Reef.
For the full programme and festival information visit www.cornwallciderfestival.co.uk
Day tickets are £20.00 Friday, £30.00 Saturday, £17.50 Sunday, with under 14s free. Cider, sunshine and music, what a great way to see out the summer of 2016…
Have a look at our Holiday Cottages in Cornwall here.