17th – 19th June 2016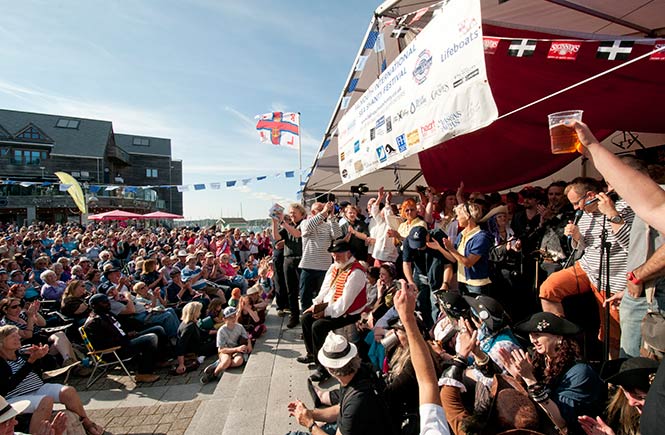 "In South Australia I was born, heave away, haul away…" Born in New Zealand, I grew up in South Australia, where this song rivalled even Waltzing Matilda in the popularity stakes. First published as a folk tune in London in 1888, and popularised in America in the 1960s, dozens of versions of this traditional call and response shanty have since been recorded over the years by groups like The Clancy Brothers, The Seekers, The Pogues, and Cornwall's very own Fisherman's Friends.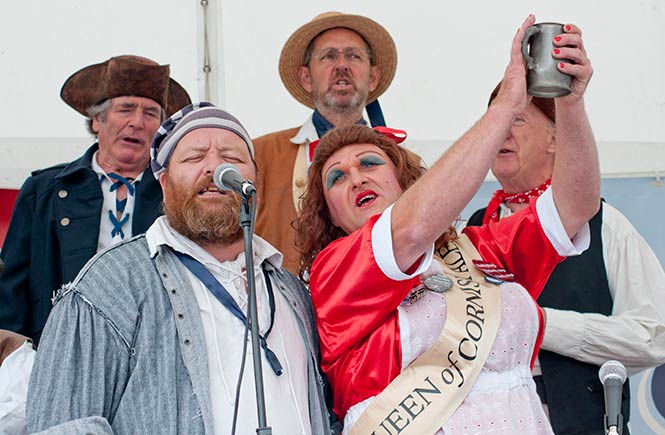 Expect to hear it a lot in Falmouth over the coming weekend, as the streets and pubs of the town reverberate to the sounds of hundreds of people singing. Now in its 14th year, this three day celebration of songs of the sea, Cornish songs and well loved shanties is one of the biggest maritime festivals in Europe. Casting off on Friday June 17th at 2pm with a Breton Bash and several singarounds, after which its non-stop music 'til the wee small hours, with more of the same on Saturday and Sunday, you'll need some stamina. The main outdoor stages can be found on Custom House Quay, Events Square (Discovery Quay) and on The Moor, while several of the town's characterful pubs are set to host a packed programme of hourly gigs, as well as impromptu 'Shouts' – the Cornish term used to describe informal pub singing, otherwise known as a 'toot' a 'tuney' and an 'after glow'.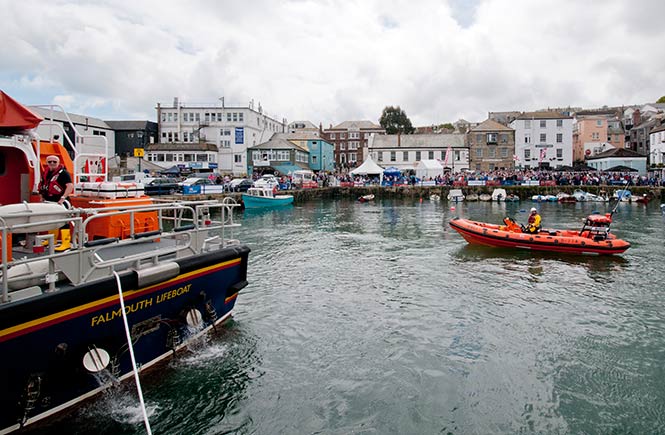 One of the main intentions behind the event is to raise awareness and funds for the RNLI, with a special ticketed Gala Concert on the Saturday night. Otherwise, all the performances are free. Even better, people are actively encouraged to join in. No need to be pitch perfect either, as a pint or two of fine Cornish ale always helps if you're feeling a tad shy. Festival organisers are also keen to highlight the town's unique seafaring heritage, and with some inspired calendar juggling, have timed the event to coincide with the Falmouth Classics Regatta. So not only is this friendly, welcoming festival accessible to all whatever your budget, you also get to see these beautiful boats in action, while soaking up the ambience of Falmouth and its harbour, and be entertained by dozens of sea shanty groups and choirs from all over Cornwall, the UK, Holland and France. How wonderful.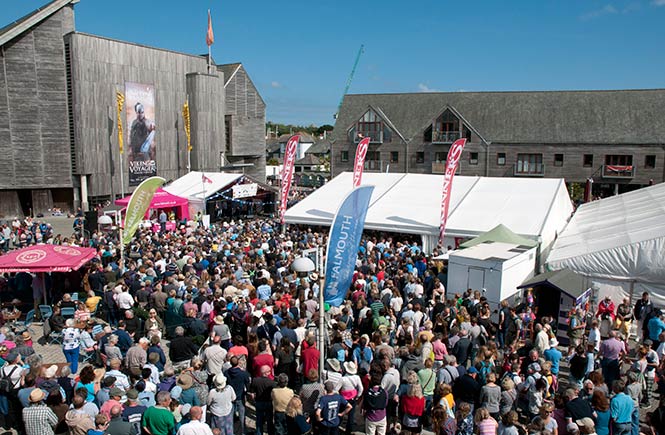 New for this year is the Tosta Pop-up Festival on the Price of Wales Pier, celebrating seven distinctive small-language nations linked along the Atlantic seaboard: Cornwall, Basque Country, Galicia, Wales, Fryslan, Scotland and Ireland. Here you can learn some Cornish, sing songs about the sea in Kernewek and other minority languages, make a giant paper boat, and admire artwork in a shipping container gallery from these diverse places, which share a common maritime connection.  You can also hear the 'Orkestra Dyffranster' or Diversity Orchestra made up of musicians from each of these cultures, which is fronted by talented Cornish musician and singer, Bec Applebee, who is representing Kernow.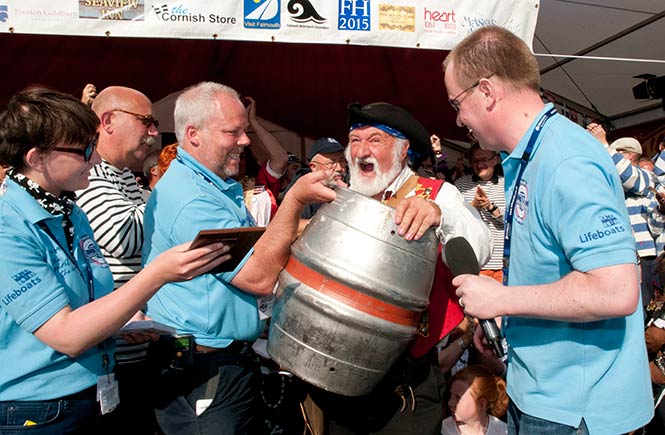 Also new is a World Street Food Hub by the Seven Stars Stage, so if you're feeling peckish, and fancy a change from the traditional fish and chips or pasty options, choose from authentic Indian or Thai,  Argentinian steaks, gourmet burgers and even spicy Buddha Bowls. While Falmouth's regular eateries will be open for business offering everything from fresh caught seafood, to exotic Caribbean and African menus, and vegan delights. Not forgetting the bustling pubs who will be serving up a culinary storm alongside the shanties on the side.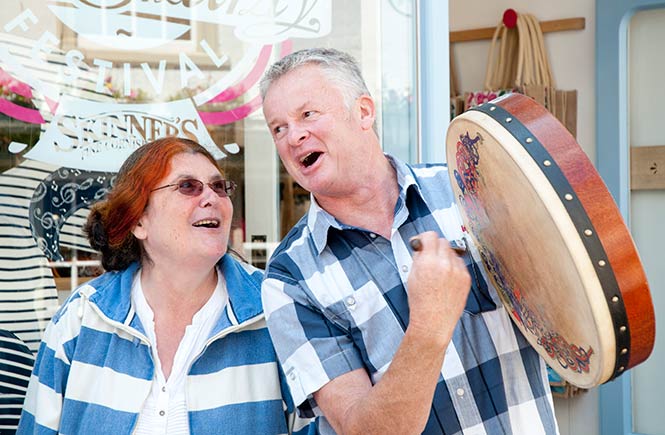 You'll find the full programme and lots of information on the festival's website www.falmouthseashanty.co.uk … don't know about "South Australia round Cape Horn", but I'll be bound for Falmouth this weekend. See you there.
View all our holiday cottages in Falmouth >