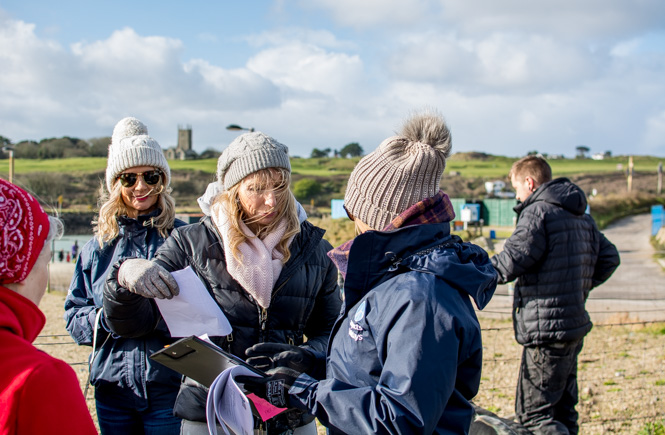 Plastic pollution is a growing global problem, with more people deciding it's time to do something about it. People are becoming more aware of the need to carefully recycle plastics and, especially, to avoid single use plastics. The town of Penzance is striving to be the first plastic free town in the UK, and has recently received an official accreditation from Surfers Against Sewage as a 'Plastic free Coastline Community'. So we decided to team up with Surfers Against Sewage to organise a beach clean.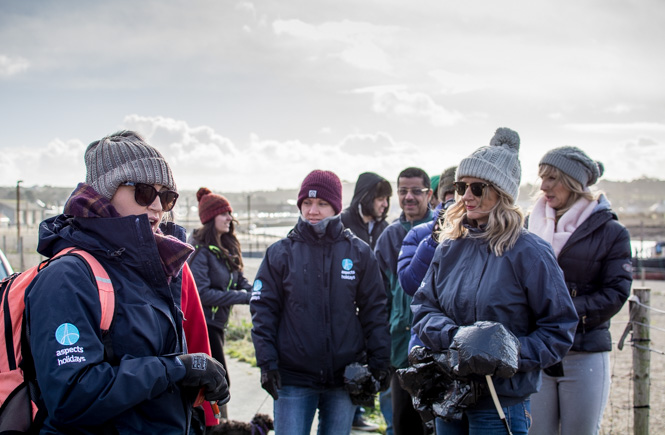 This weekend the Aspects Holidays team, along with friends and family, got together to carry out a beach clean on Hayle beach. Armed with bin liners, protective gloves and the incentive to win the competition for the most rubbish collected, we headed to the sands, full of enthusiasm.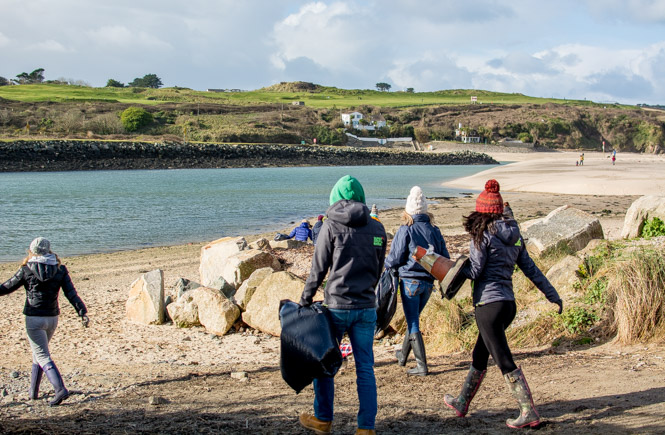 Finding litter on the paths before even stepping onto the beach, this was one determined team! Spurred on, we starting collecting, from the odd bit of rubbish lying above the sand, to big bits of metal and tyres stuck into the ground. Our volunteers worked hard to remove all sorts of litter, not deterred by having to move rocks and dig around bit!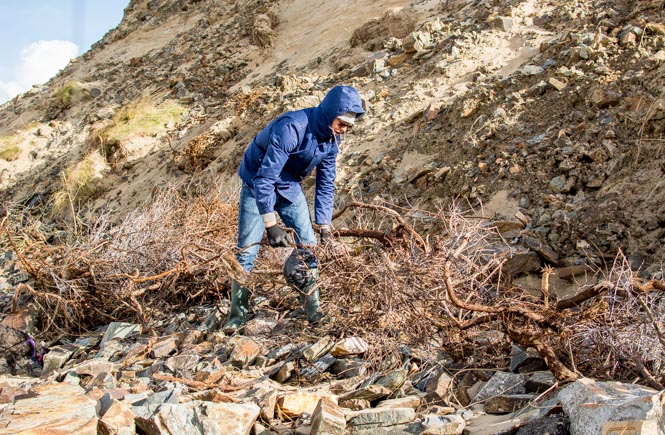 What we found surprised us all! Some of the most common finds were bits of fishing nets, plastic wrappers, small plastic balls, drinks bottles and cans, cotton buds, bits of rusting metal, bits of rope and dog poo bags with dog poo in!
However, we also found some more unusual items, some small and some large...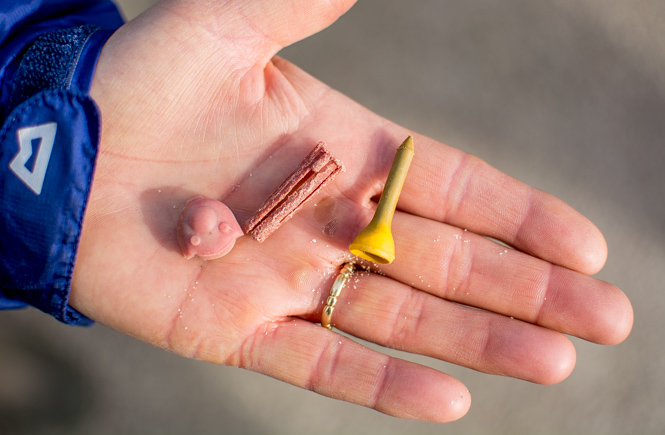 Lots of small plastic items were found, including old toys, golf tees and dog toys. Other larger items found included: half a traffic cone, a whole kite, a rucksack, the sole of a shoe, and many many large metal springs and rods.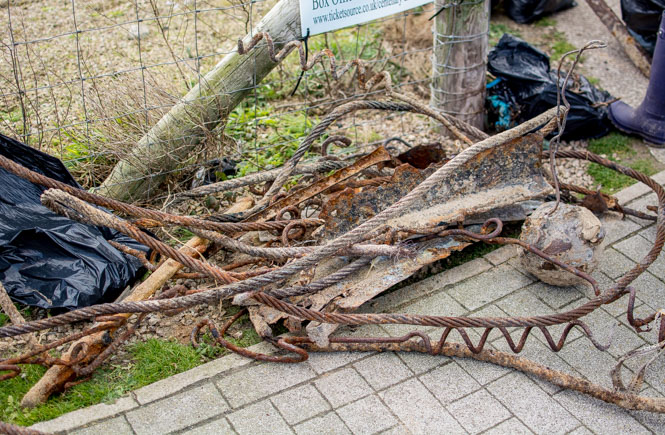 Sadly, we also came across a dead dolphin, washed up on the shore. A stark reminder of the reasons why we need to care for our environment and protect our wildlife.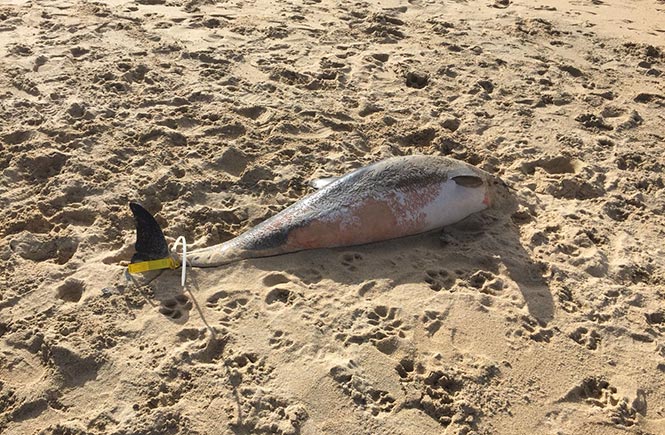 On a more positive note, to conclude the beach clean, we gathered together for the competition results; we awarded prizes for the most rubbish collected and the most interesting find. The results were as followed: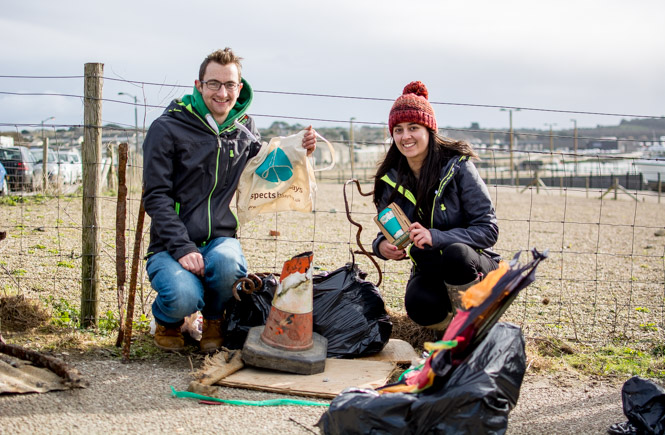 Congratulations to Farah and Scott for collecting the most rubbish.They won a reusable 'Aspects Holidays' bag and a reusable bamboo travel mug.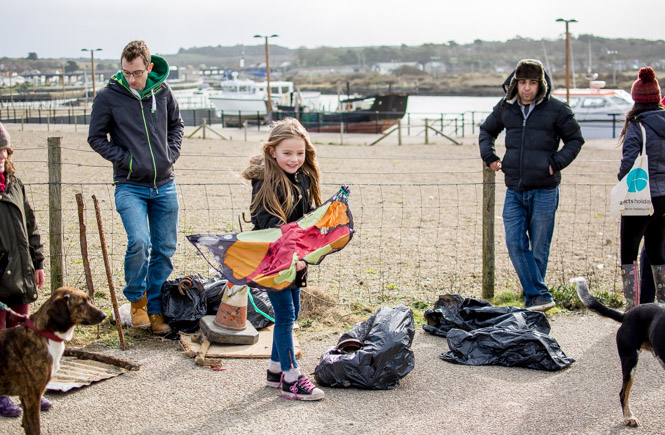 Congratulations to Isabella for winning the most interesting find - a whole kite, which she found in the dunes. She had lots of fun flying the kite back to the meeting point! Isabella won a bar of chocolate.
Thank you to everyone who attended the beach clean! What a success!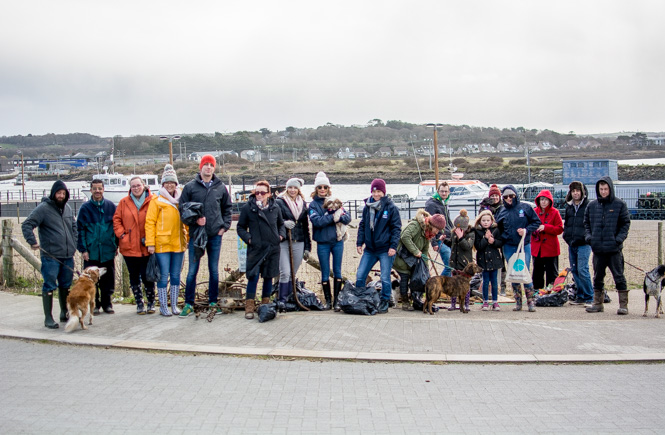 So often we walk along the beach admiring the beauty all around us, but look closer and you'll be amazed by the litter you find. So, next time you visit the beach, your local park or any outside area you value, take a bag and pick up some litter.
You never know what you might find...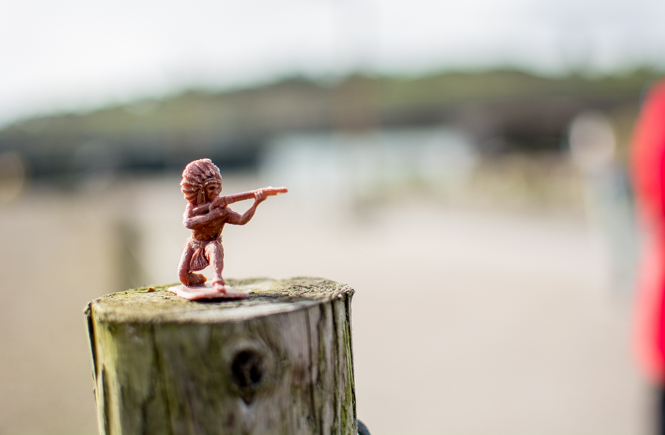 If you want to visit the beautiful beaches of Cornwall, then check out our holiday cottages in Cornwall here>
Remember to take a bag!