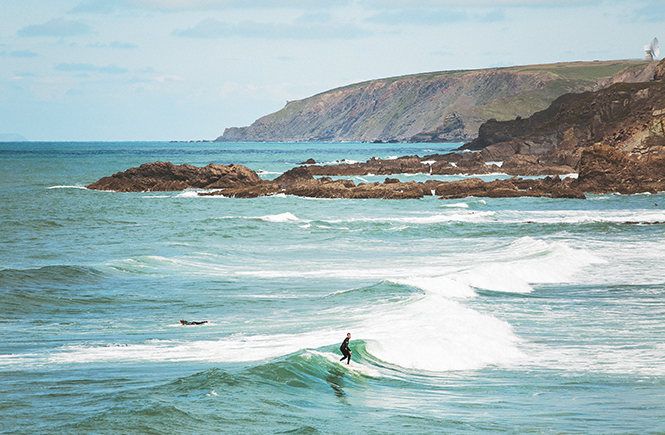 Cornwall is world-renowned for its surf breaks – and Bude is no exception, offering everyone from the complete novice to the accomplished surfer an experience guaranteed to gift you that unique buzz that only riding waves can.
So whether you class yourself as a kook or big kahuna – you'll find a beach and a break to suit in Bude's top tally of coastal offerings…
Summerleaze Beach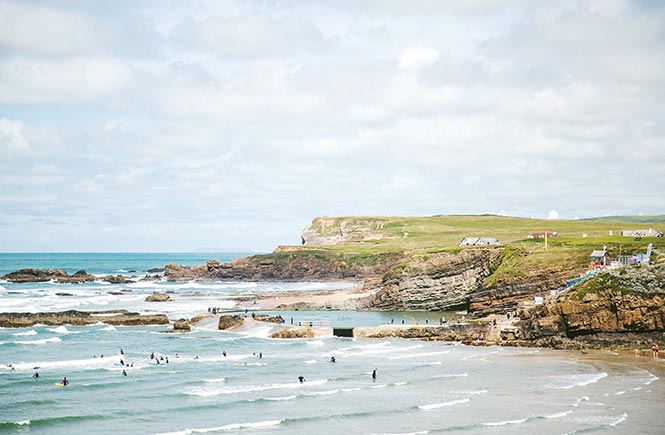 The centrally located, west-facing stretch is afforded the Atlantic swells while offering more sheltered, safer conditions when the wind is high.
Lifeguarded during the summer months, Summerleaze is also home to several surf schools that can expertly tutor you and equip you with all the vital kit. Pick from Bude Surfing Experience and Big Blue Surf School for a range of group or individual sessions.
Widemouth Bay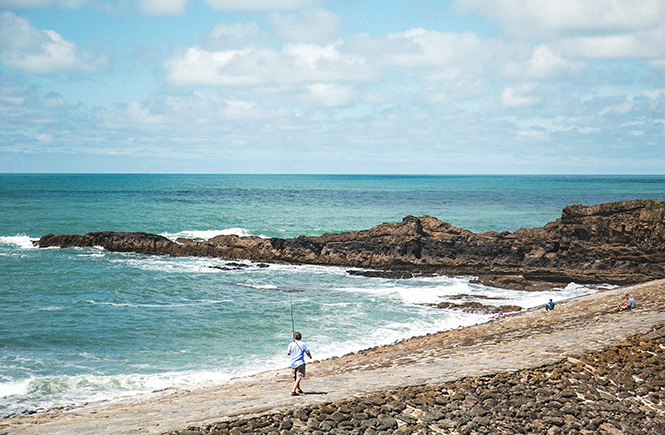 The expansive beach is a hot spot for surfers since its length offers plenty of space for pros to happily surf alongside grommets, while the changing tidal conditions lends a changeable duality of pace and skill: better waves for experienced surfers at high tide and gentler conditions for novices with the low.
And with Raven Surf, Outdoor Adventure and Freewave Surf Academy all in attendance to lend a professional surfing hand, the whole family can practice their pop-ups with confidence and ease.
Crooklets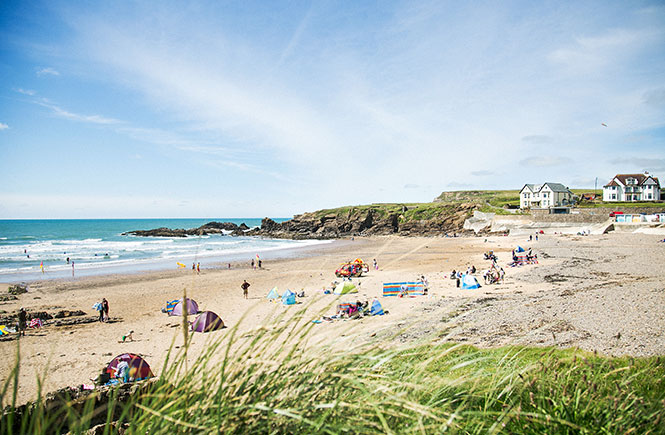 Stacked with right-handers, Crooklets is a paradise for the more experienced surfer, presenting a west-facing stretch that throws out decent rollers in most tides – and especially during easterly winds.
Plus, it's a great family-friendly (and lifeguarded) choice for those wanting to test the waters by hiring a board from the nearby Big Blue Surf School, or simply spectate the aerial manoeuvres and treat the kids to the play area and skate park.
Sandymouth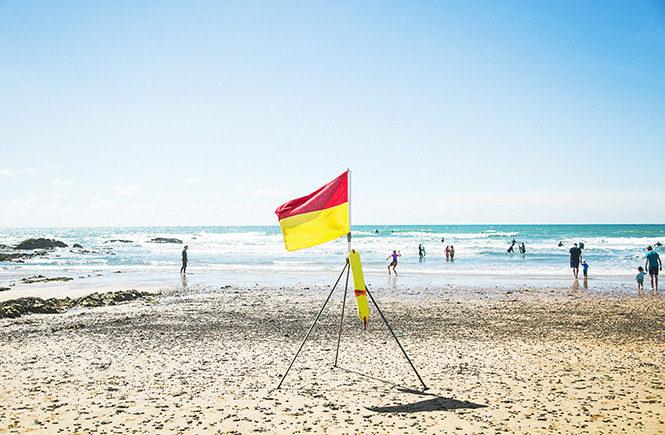 Lifeguards are stationed here from May-September, especially since the rip currents can be pretty fierce with larger swells, making it a particularly popular choice for experienced surfers.
The dog-friendly beach doesn't offer the greatest access – you have to negotiate a ravine and steps before you hit the sands, but there's a café for voyeuristic types who like to watch.
Remember to always check conditions and listen to locals' and lifeguards' advice when surfing, which can be a dangerous sport.
Find out more about things to do in Bude >
Have a look at our holiday cottages in Bude >