Following the easing of lockdown restrictions, the National Maritime Museum Cornwall in Falmouth has now announced it will be reopening to the public on Monday 27th July 2020. The reopening of the museum is the first chance to see the major new exhibition MONSTERS OF THE DEEP: SCIENCE, FACT AND FICTION, which was due to open in March before the closure of the museum.
Landlubbers be warned, MONSTERS OF THE DEEP: SCIENCE, FACT AND FICTION opens to the public on 27th July 2020 and is sure to cause some waves! Taking visitors on an immersive tour to the world of deep sea monsters, guests can expect to find mummified mermaids through to fearsome krakens. The exhibition will be on display at the National Maritime Museum Cornwall from 27th July 2020 – 3rd January 2022.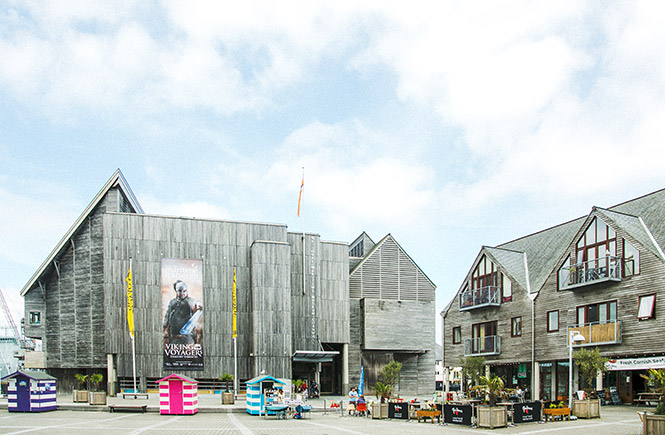 From Medieval folklore to the cryptozoologists of the 20th century, the exhibition examines the cultural, scientific and historical fascination with the creatures that live in the oceans watery depths. Supported by new immersive installations, Monsters of the Deep brings together rare specimens, historic artefacts and exquisite artworks from world renowned collections, including the British Museum, the National Oceanography Centre and Cambridge University Library.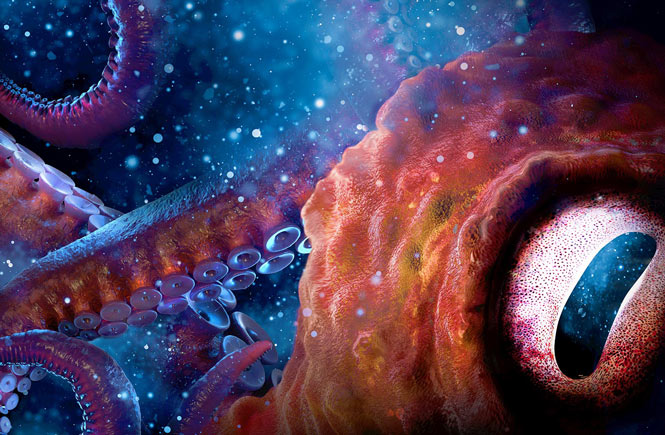 Examining what generations of the past really believed about the ocean, the exhibition starts with the monstrous creatures that lurked in the imaginations of people in medieval Europe. As well as a large-scale reproduction of the Carta Marina, the world's most famous medieval map of the sea, visitors will be able to view the Hortus Sanitatis, the world's first natural history encyclopaedia. Representing an important moment in the birth of scientific history, it was printed in 1491, a period when unicorns and mermaids were considered alongside elephants and giraffes as mystical creatures wandering the world.
A variety of specialists and guest curator, Viktor Wynd have come together to create this exhibition which is sure to fascinate visitors as legendary creatures, such as a giant 'unicorn' skeleton are put on display. Other specimens include a mummified 'feegee mermaid', displayed as part of a Victorian sideshow installation. Visitors can expect to have what they think they know about the existence of mythical creatures challenged, before witnessing myth and magic come to life as a 'real' mermaid is dramatically unveiled on stage!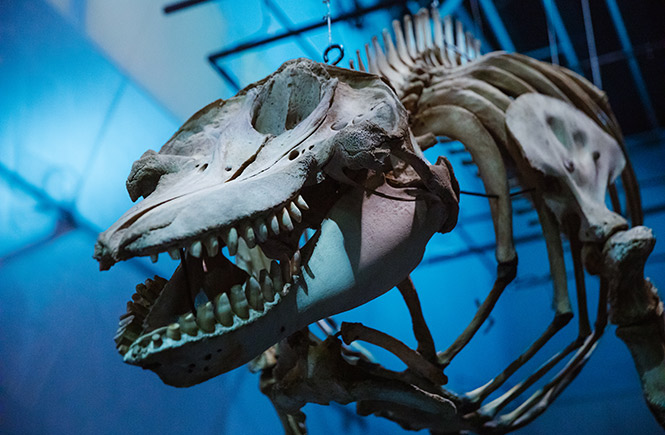 Visitors can also learn about the wider history of deep sea exploration, from early research through to the voyages of the HMS Challenger and state-of-the-art underwater exploration. The exhibition will include a section co-curated with the UK's pioneering National Oceanography Centre, which explores the true depths of our oceans, where strange creatures really do exist, perhaps even more magical than those whispered about in folklore.
Tickets and information: nmmc.co.uk / 01326 313388
Opening hours: Monday – Sunday, 10am - 5pm. Last entry 3:30pm
Tickets: £14.50 for adults, £7 for children, under 5s are free.
Fancy staying in Cornwall and visiting The National Maritime Museum? You can view our properties in Falmouth here>