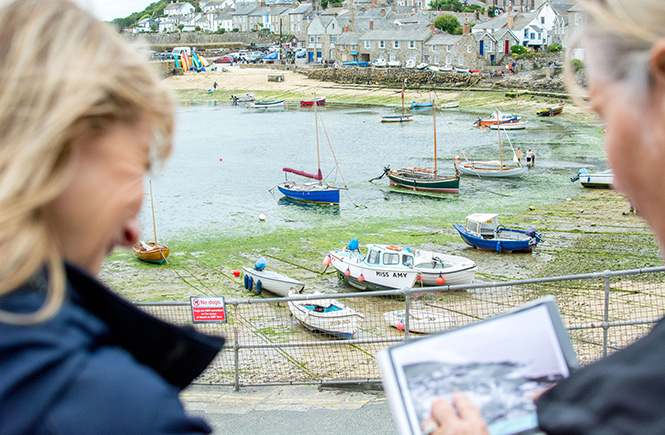 Run by Mousehole local Elaine, Mousehole Heritage Walks offers visitors the chance to learn about the history of this charming seaside village whilst exploring it on foot! Guided by Elaine you can wander the quaint streets, discover its fishing heritage, be enthralled by local stories, and take a glimpse into the past aided by old photographs and her extensive knowledge!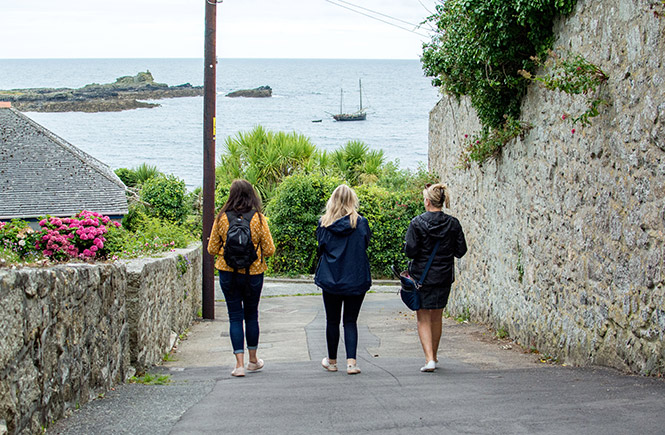 A few of the Aspects team were lucky enough to be invited out to experience a guided walk around Mousehole, once described as 'the loveliest village in England' by famous poet Dylan Thomas. With sensible footwear on, we arrived in Mousehole, ready to set off on the walk.
We met Elaine by the Rockpool Café and ambled down the streets to our first stop, the former maroon store for the local Penlee lifeboat! It was fascinating to hear about the building's history and the incredible lifesaving work carried out by the crew.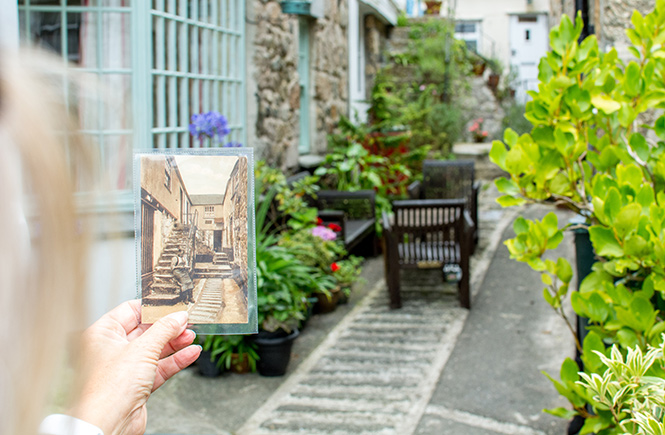 We continued on through the streets, through a tiny alleyway known as an 'Ope' to the seafront, where Elaine captivated us with a story of a shipwreck!
As the walk continued through the quaint streets, Elaine shared a variety of photographs that really brought the tour and history of Mousehole to life! It is incredible to be able to see how the streets and buildings have changed over the years yet how similar they are, still retaining their character years later.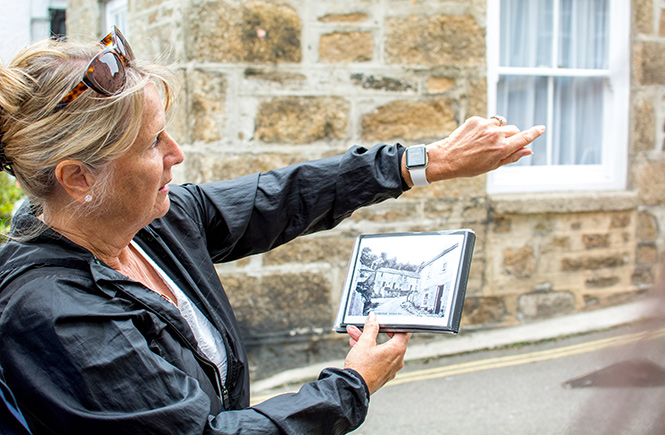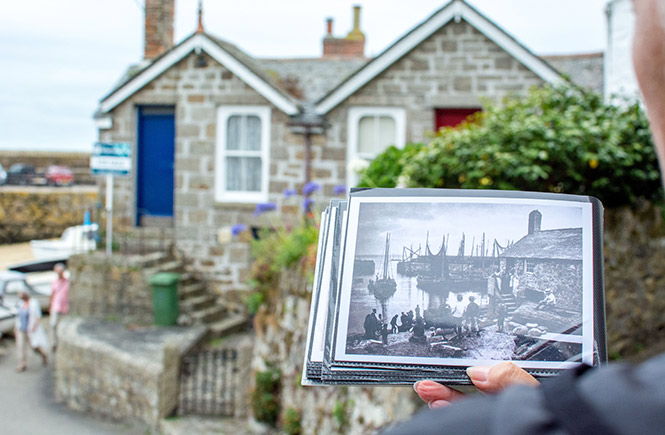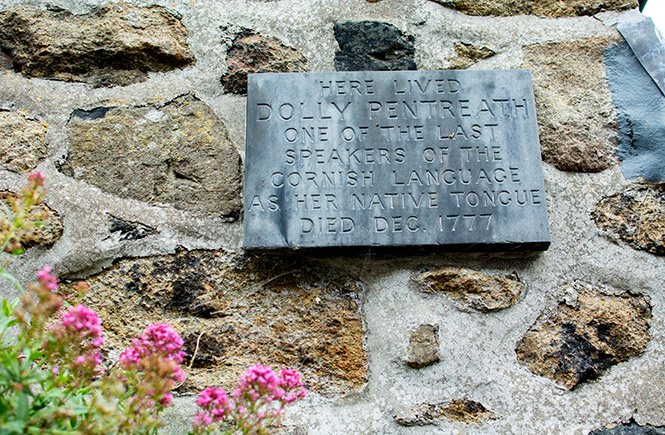 There are hints of Mousehole's former residents throughout the streets too, with Elaine having plenty of interesting local stories!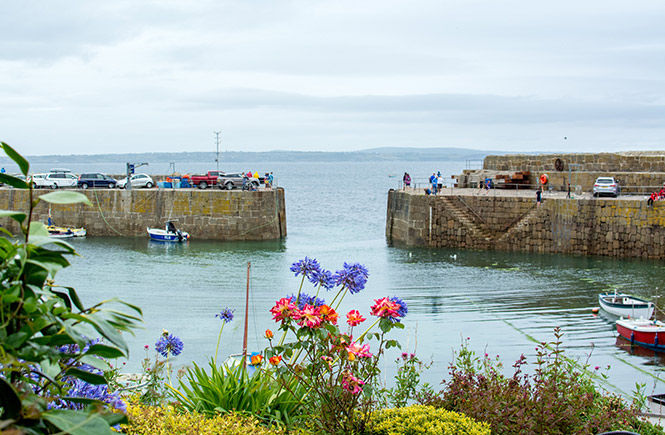 We ended the tour at the harbour, where we were lucky enough to see a beautiful old boat arriving, as pictured below.
The tour lasted around an hour and a half and was a great way to explore Mousehole and get an insight into the history of the place.
Here's what our team had to say:
Doug Howard, Marketing Manager:
"It was fascinating to learn about Mousehole's history and to explore the quieter streets you might otherwise miss. Elaine was full of interesting facts and the perfect tour guide!"
Bini Barnes, Property Manager:
"What an experience - Elaine's fascinating stories and history of Mousehole and the locals had us hooked. The adventure was complemented with a selection of beautiful old photographs making the afternoon quite special. I loved it."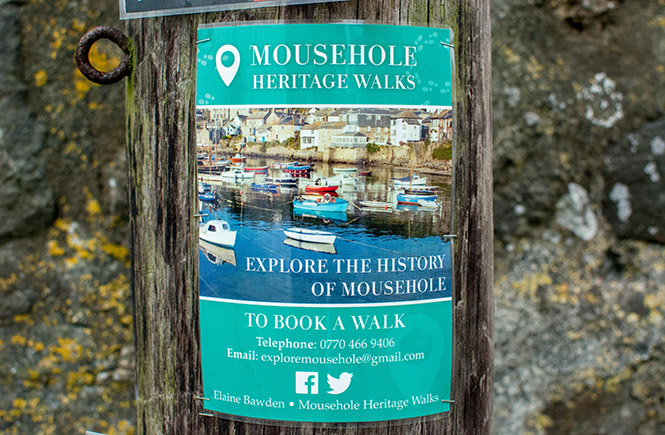 The walks require an average level of fitness and are generally kept to groups of six or less to allow for social distancing.
Want to go on a Mousehole Heritage Walk? Book here!
Planning a holiday in Cornwall? View all of our holiday cottages in Mousehole >