Adrenaline junkies, thrill seekers and Cornish history enthusiasts can rejoice; the recently founded Cornwall Underground Adventures is offering guests the chance to explore Cornwall's abandoned tin mines! Launched in 2019 by friends Ben and Matt, they are the first company to offer guided tours through Cornwall's mines. A few members of the Aspects Holidays team were lucky enough to be invited out to experience one of their mine tours first hand!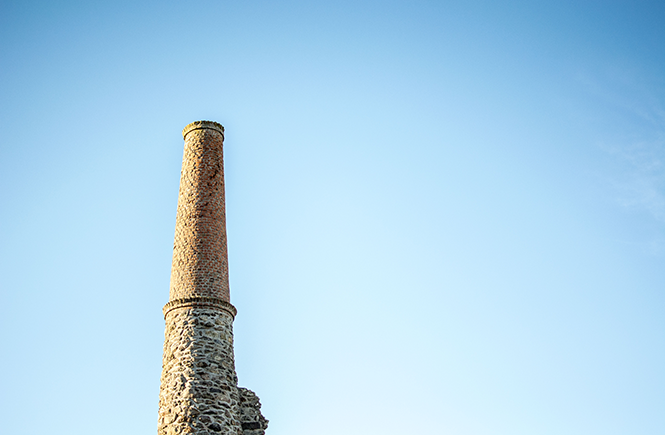 Our team participated in 'The Underground Explorer' activity which lasts for two to three hours, has a difficulty level of easy and is suitable for those 10 years and above. Described as the "entry level mine tour", it is perfect for a first trip underground, or for those who don't feel they are ready for 'The Underground Adventurer', the higher level activity. It still offers plenty of excitement and some extra challenges for those who want them.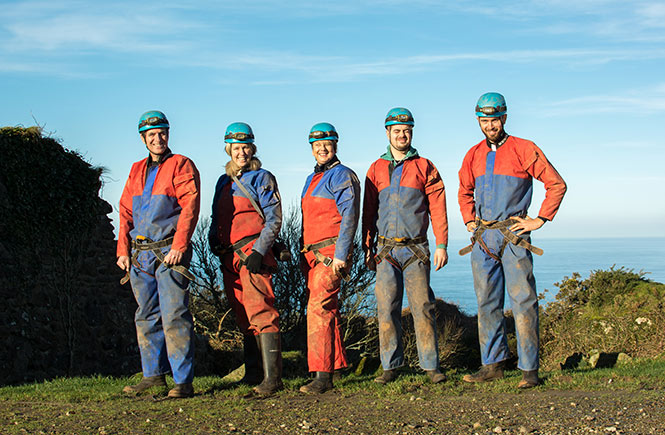 Our team arrived on site on a frosty but sunny January morning where Ben and Matt kitted them out with all the mine exploring essentials; overalls, helmets, headtorches and welly boots!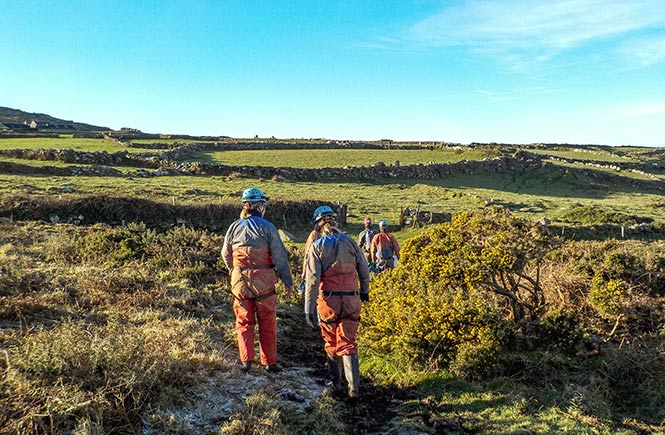 With the team suited and booted, Ben and Matt led them down to the secret mine location!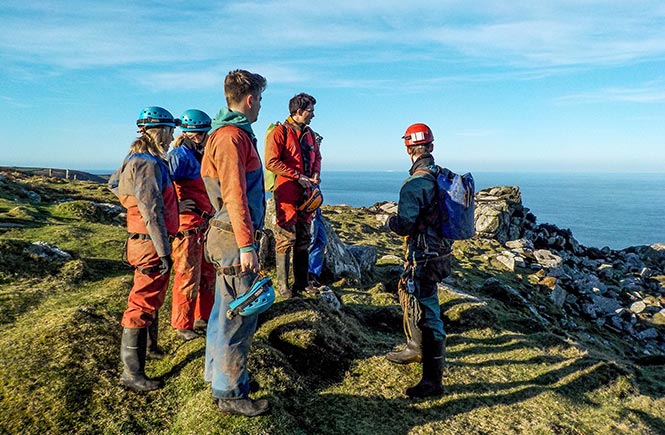 After a talk through basic health and safety, the team were ready to explore!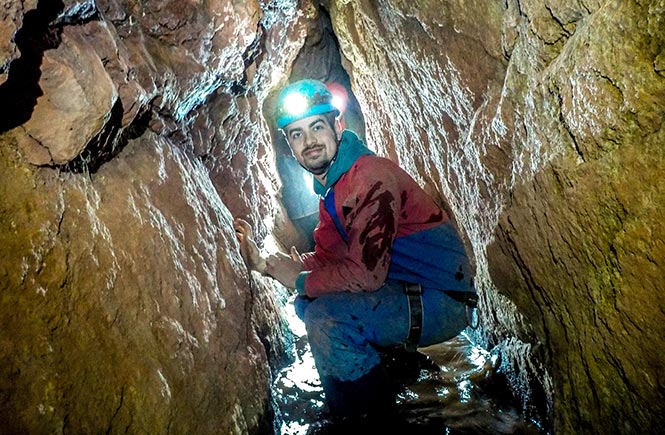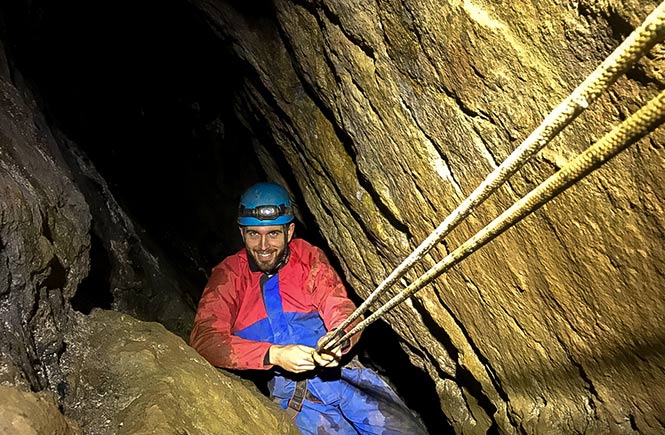 Heading down the mine, our team were able to experience crawling through holes and abseiling down a mine shaft! Throughout the tour, Ben and Matt shared interesting facts, both about the mine itself and what it was like to work the mines years ago.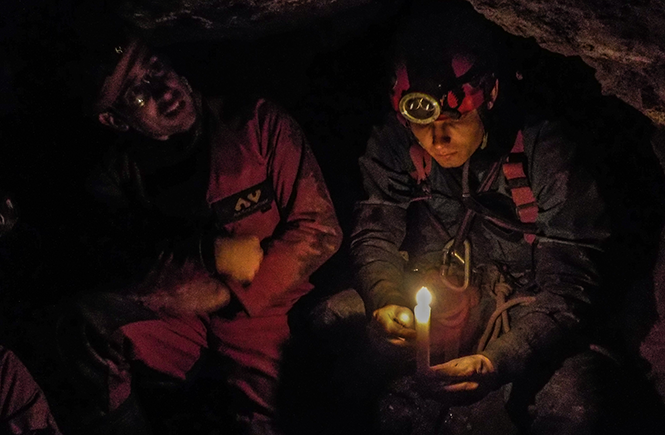 A particular highlight of the trip was turning off the head torches and sitting in complete darkness, an amazing and totally unique experience. Ben lit a candle to show the team what the lighting would have been like for miners having to work in the tunnels; a struggle that was easy for our team to imagine whilst underground.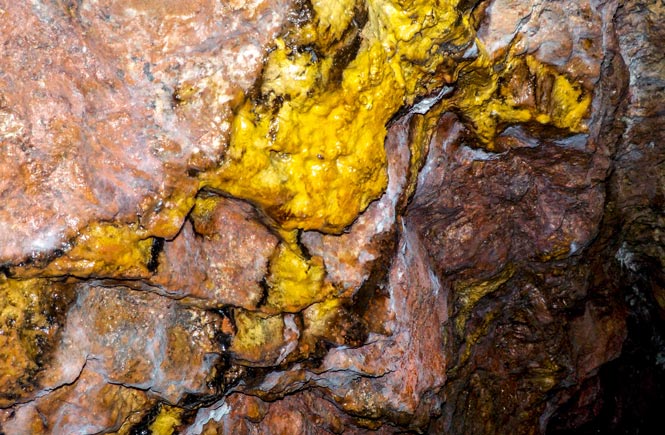 The team were also treated to naturally occurring wonders such as these ochre flows, a mineral deposit with a toothpaste-like consistency that takes many years to form.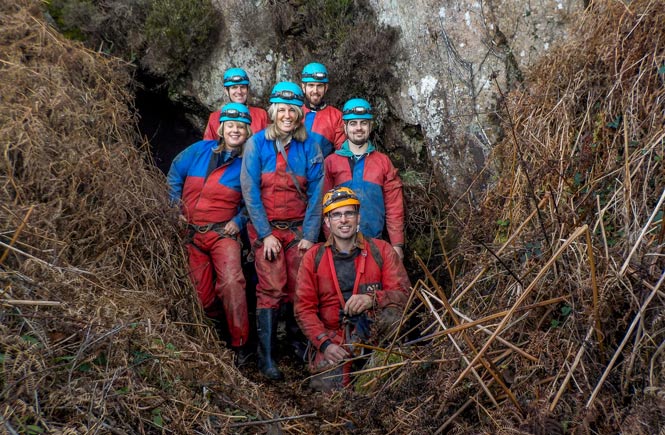 Back above ground, the team were all smiles from their exhilarating adventure into Cornwall's mining past!
We highly recommend this activity to anyone looking for something truly different to try whilst visiting the Duchy! Matt and Ben were wonderful and very knowledgeable guides, with their passion for Cornwall and their work clearly shining through. The tours are well thought out, allowing for extra challenges or to bypass obstacles entirely. For those with an interest in mining history who don't want to or are unable to go underground, Cornwall Underground Adventures also offer surface tours, giving you an extensive insight into the area's history.
Looking for a place to stay in Cornwall? Take a look at our holiday cottages >