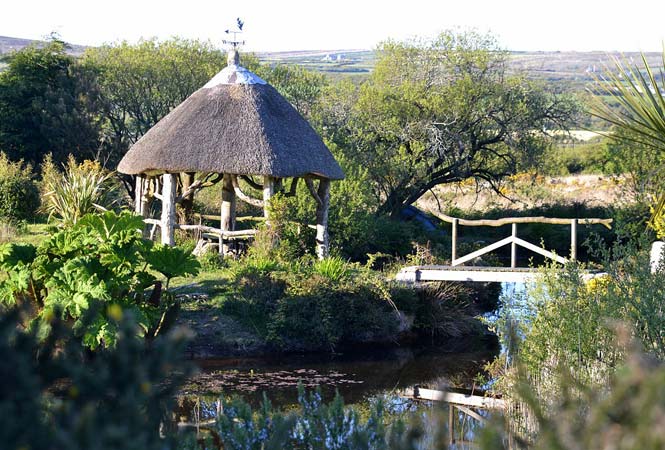 A quirky wildlife haven that's a hit with kids and adults alike, Tanglewood offers a completely different experience to other garden attractions in West Cornwall. It's not about the fancy plants or immaculate lawns, rather it's an opportunity to play and explore; be curious as to what you might find around the next corner. And it's most definitely not boring.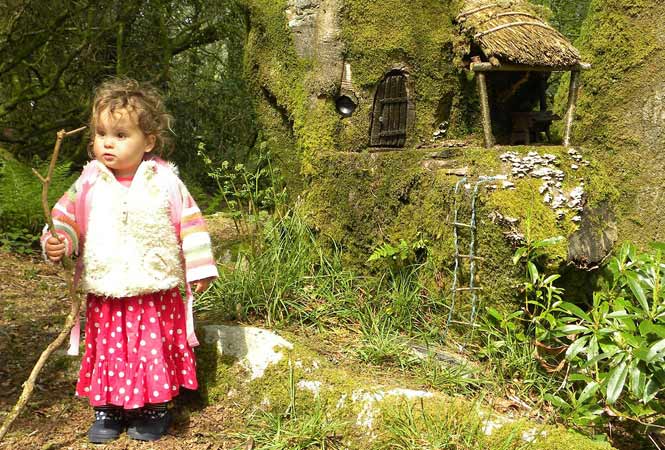 Nestled between Newbridge and Sancreed near Penzance, Tony and Kerry Marr bought the land 13 years ago, and began transforming it by hacking back the brambles, bringing in a JCB to excavate the first of several ponds, and planting 200 willow and poplar trees. Since then they've dug a further three ponds, planted hundreds more shrubs, trees and plants, predominantly native but with some exotics in the mix, and peppered it with numerous sculptures and playful features. When former farrier Tony retired in 2012, he got even more carried away with working on and developing the gardens. A whizz with a chainsaw too, he's also responsible for many of Tanglewood's carvings.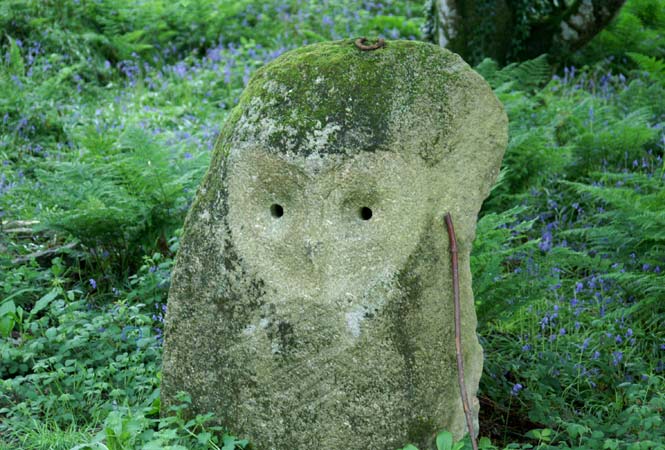 A gorgeous granite owl (not one of Tony's, but a present he gave Kerry) greets you at the woodland entrance, after which a tub of help-yourself-sticks has a sign on it saying: 'If you want, need or just fancy a stick take your pick. Good for walking and furtling and pointing about.' A few yards on, a slumbering tree nymph sleeps with her tiny feet poking out the end of a log, Tony's sense of humour being such a huge part of Tanglewood's unique charm.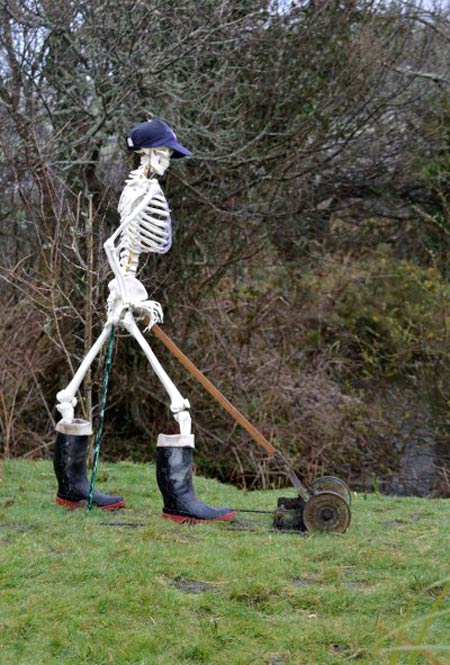 From tree trunk fairy dwellings (complete with stairs, tiny doors, and even a miniature Cornish range) to an oversized rubber duck, a giant deck chair, a glass fish, a skeleton mowing the lawn, a unicorn poking it's head through a hedge, and a topiary whale, there are things to marvel at, at every turn. The natural wonders are equally enthralling, with the gardens attracting a wide variety of wildlife.
Bird lovers are in for a treat as the ponds and tranquil woodland are home to dozens of different species, including herons, egrets, kingfishers, coots, woodpeckers, snipes and jays. Frogs, newts and lizards, as well as an abundance of aquatic insects and bugs make pond-dipping a popular pastime. Full of stunning pink water lilies and the flash of blue dragonflies, the bigger ponds are stocked with fish, and if you bring a rod, you can cast for bream, roach, tench or carp.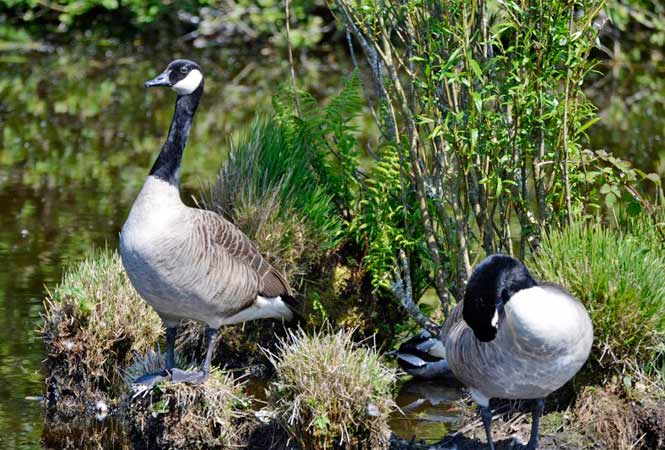 The ethos behind Tanglewood is to share the space, in that people are encouraged to enjoy the gardens Tony and Kerry have so lovingly created, while preserving as much of the natural habitat as possible. Sometimes humans can lend Mother Nature a bit of a hand too. Not far from the outdoor noughts and crosses game there's a Wollemi Pine, planted as part of a global conservation effort to preserve this rare species which is more than 200 million years old.
But they're also mindful that 'despite the gardener's best intentions, nature will improvise'. Not that that's a problem for Tony, whose imaginative approach to Tanglewood embraces improvisation and innovation. Like the 'cask of contemplation' barrel seat overlooking the Golden Pond. Or the bridge handrail carved into the shape of a pike, and the many other unexpected delights waiting to be discovered.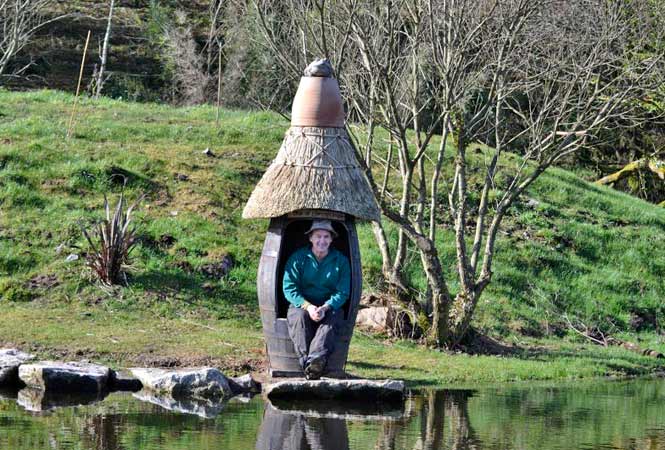 Once you're done wandering, the trampoline and tyre swing will ensure the kids stay smiling, and you can either stop for refreshments at the cake hut or BYO picnics and disposable barbecues.
For pricing and opening hours, please visit the link below.
www.tanglewoodmaycontainnuts.co.uk
Where to find it:
Stay nearby at a cottage in Penzance >