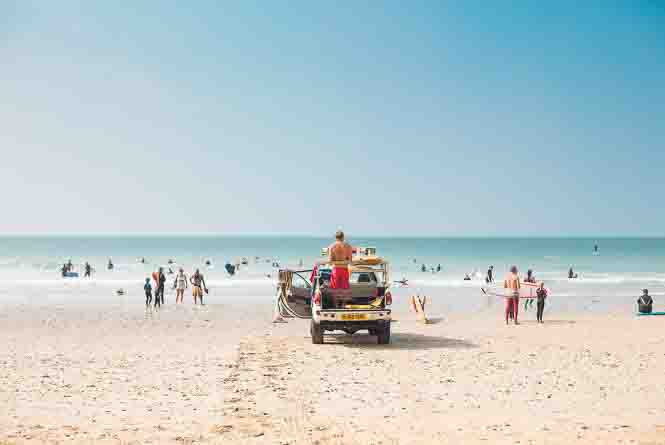 We are lucky to have the choice of over 400 beautiful beaches across Cornwall, but only 59 of these beaches have lifeguards present during the summer season (accurate as of July 2018). To make sure you and your family are as safe as possible on your holidays, you can view an up to date list of all the beaches with lifeguards present during the summer season in Cornwall here >
When staying in one of our holiday cottages in Cornwall you are likely to have an RNLI lifeguarded beach close by. The RNLI recommend that you always swim at a lifeguarded beach, and that you know the basic beach safety flags...
Red and yellow flags:
The red and yellow flags displayed show the lifeguarded area of the beach and represent the safest area to swim, bodyboard and use inflatables. So if you choose to take a dip in the sea, be sure to do so between the red and yellow flags.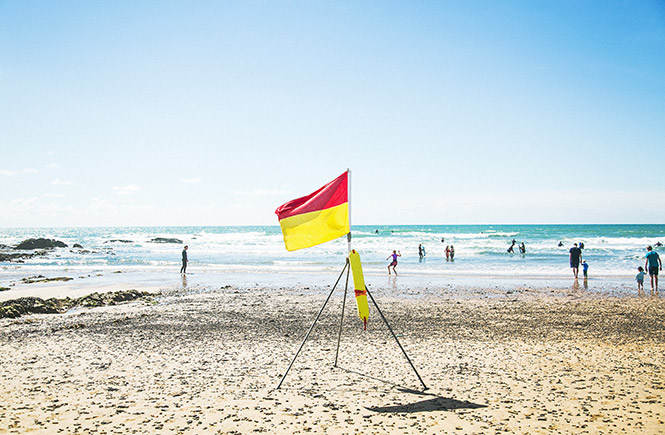 Black and white flags:
If black and white flags are present then this area is suitable only for surfboards, stand-up paddleboards, kayaks, and the launch area for kitesurfers and windsurfers. Swimmers and bodyboarders should NOT enter the water in between black and white flags.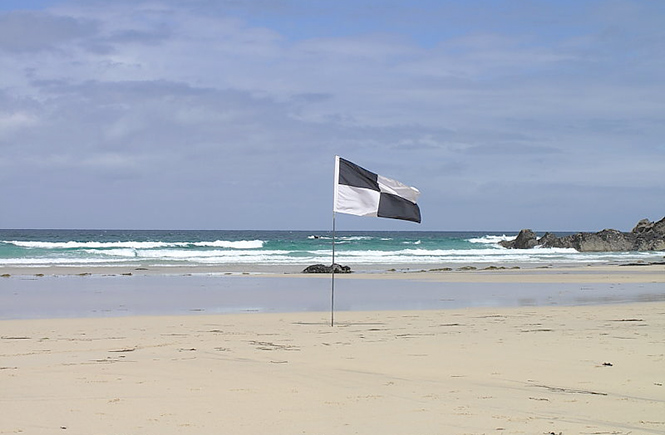 Red flag:
If you see a single red flag then you should NOT enter the water due to dangerous conditions. An orange windsock will be displayed if there is an offshore or very strong wind and inflatables should then not be used.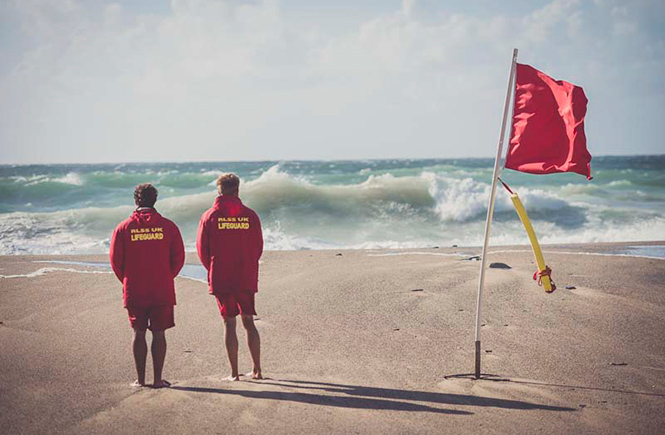 Tide times:
You should also be aware of the tide times at any beach. You can check the tide times online before you head out to the beach, or you will often find the tide times displayed near the entrance to the beach. You should be aware that at high tide it is easy to become caught out with an incoming tide and you may get cut off around a headland, or caught in a small cove. Always make sure you leave yourself enough time to pack up your belongings and return to above the high tide mark.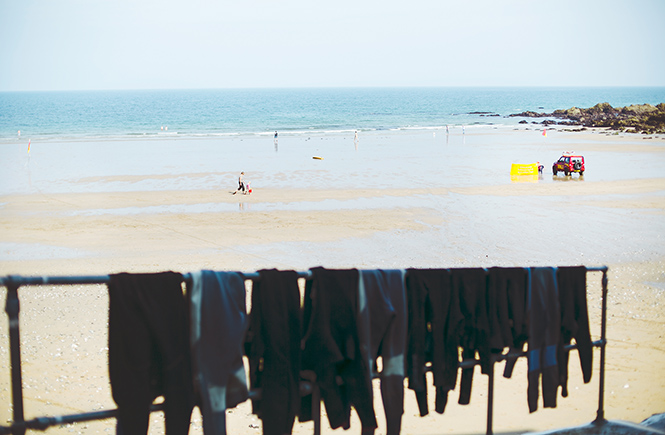 Rip currents:
Rips currents are strong currents that may catch you unaware and may quickly sweep you out of your depth. They may be more powerful when there is larger surf, or if you are swimming in areas near river mouths, estuaries or piers. If you do get caught in a rip current, the RNLI advice is to:
- Stay calm, and try not to panic
- If you are able to stand, wade rather than swim
- If you have a board, keep hold of it as it will help you float
- Raise your hand and shout for help
- Swim parallel to the beach until you are out of the rip, then make your way to shore.

Sun safety:
As well as sea safety, being protected from the sun is also important, especially this year with the heat waves we have been experiencing. Always remember the 5S's:
1. Slip on sun protective clothing
2. Slop on waterproof SPF30 sun cream
3. Slap on a hat
4. Slip on some UV sunglasses
5. Shade from the sun when necessary.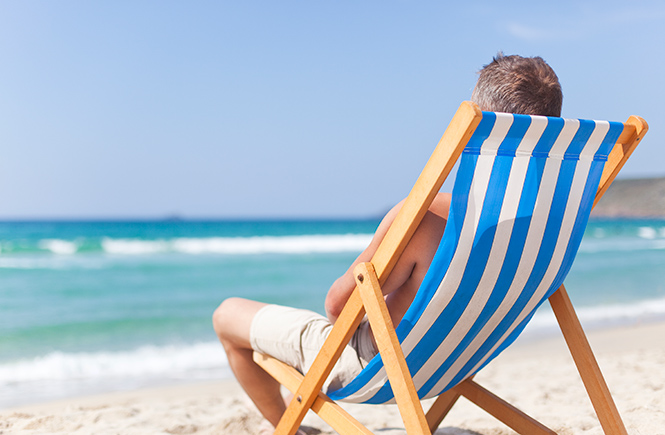 We want all of our guests to make the most of our stunning Cornish beaches and enjoy safely swimming in the sea. Remember to follow the safety guidelines set out by the lifeguards, and if unsure, you can always speak to one of the lifeguards on duty.
If you fancy a holiday by the beach, then view all our holiday cottages in Cornwall >