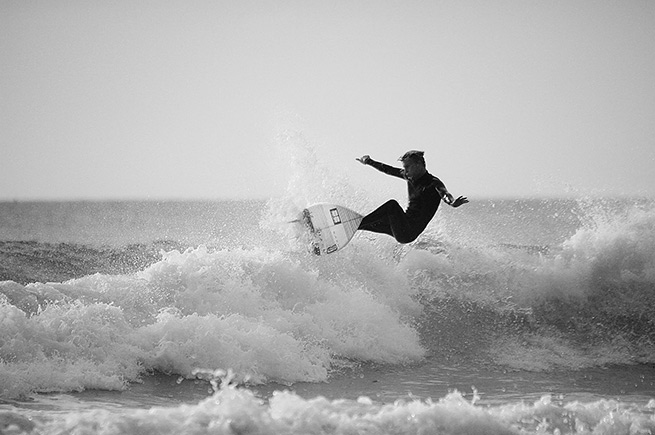 Porthtowan; a sandy beach backed by small sand dunes on the North Cornwall coast and the perfect location for a surfing holiday in Cornwall. At low tide Porthtowan is a long sandy beach that sometimes (on a spring low tide) joins up with neighbouring Chapel Porth Beach to the north. However, at high tide the beach is much smaller and flanked either side by impressive cliffs. These cliffs also help to shelter the waves from a South West wind at high tide.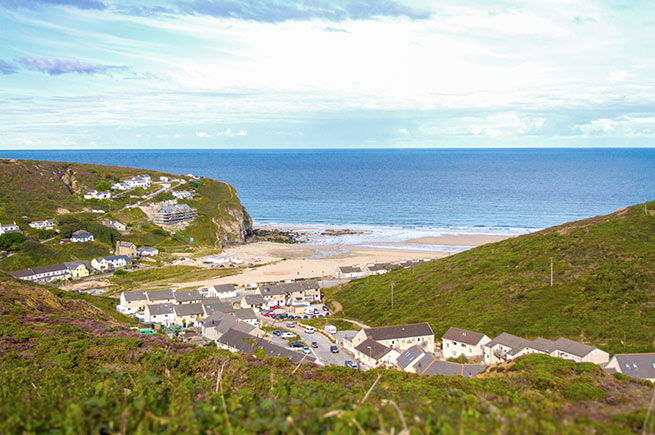 For learner surfers and bodyboarders, Porthtowan is a great choice of beach. There are several surf schools that operate from here, including Falmouth and Porthtowan Surf School, with lessons running daily throughout the summer season and prices starting from £30 for a half day session.
It's not just learner surfers that can have a great time here though. Porthtowan produces some serious waves for the more advanced surfer. Heavy and hollow waves are a regular occurrence at Porthtowan and as such this beach is much more suited to shortboarders than the nearby Gwithian, which has a more mellow wave, and favoured by longboarders.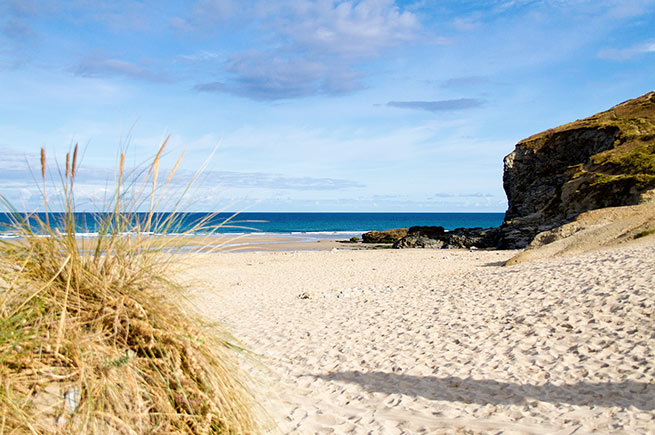 Porthtowan faces North West so the best conditions will be when the wind is from the South East which will give clean offshore waves, when accompanied with a solid ground swell. Check Magic Seaweed for the latest surfing conditions.
Parking is very easy as there is a large pay and display car park only 100 meters from the beach, as well as ample on street parking during the winter months.
The Blue Bar is one of the highlights of a day or evening at Porthtowan. This bar is situated right on the beach front and serves great food and drink all day and into the night, often with live music in the evenings. There are also a selection of pubs, cafes and shops set just back from the beach which you can enjoy after a energetic surf session.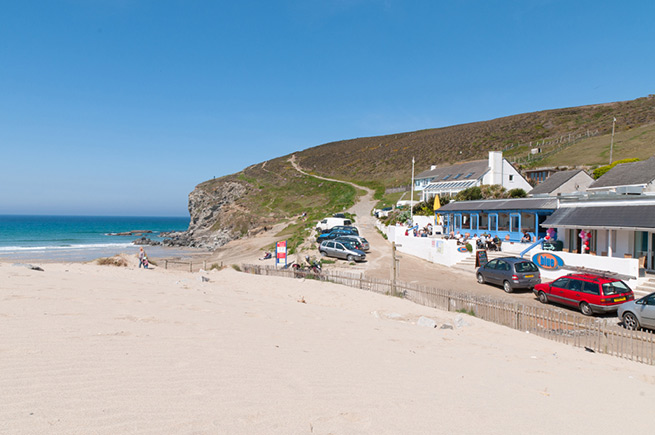 RNLI Lifeguards operate from May – September, 10am until 6pm, and have a rescue boat ready to help anyone that gets into difficulty. Swimmers and bodyboarders are advised to stay between the red and yellow flags, and surfers between the black and white quartered flags. This is so that any loose surfboards can't injure swimmers and bodyboarders. There can be strong rip currents here so always swim and surf in the recommended zones as designated by the flags. If you are unsure, ask a Lifeguard who will be more than happy to help.
On the north side (right as your looking out to sea) there is a tidal swimming pool built into the rocks which can be enjoyed from mid to low tide. Access is over rocks so be careful, and make sure that you don't get cut off by the incoming tide. The pool is often missed by many tourists so you can often be the only one enjoying it!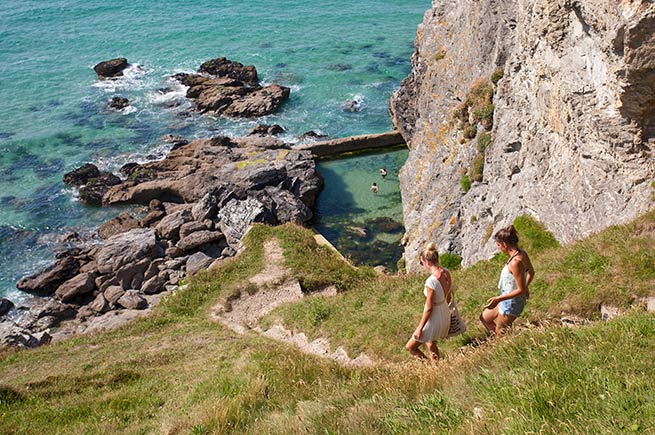 To find out more about surfing in Cornwall, check out our blog post: Ten of the best surf spots in Cornwall >
View all our cottages in Porthtowan >
Tags: Porthtowan | Surfing |