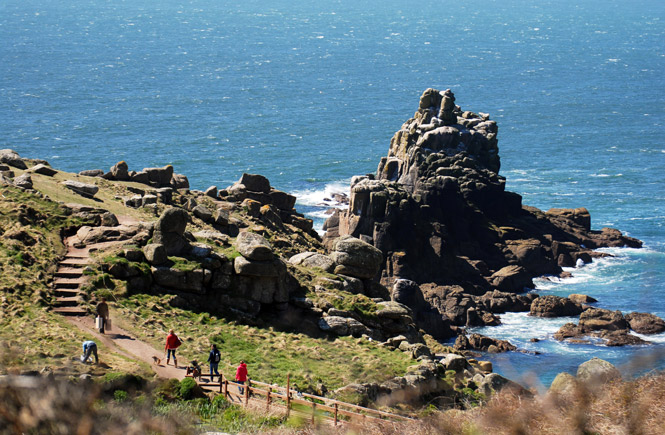 The last time we went to Land's End was actually to see a friend of ours finish an end-to-end cycle ride – she had taken 8 days to cycle the length of the country from John O'Groats to Land's End. Being the last point on an end-to ender's (that really is how they refer to themselves) journey is how most people will have heard of Land's End itself, but few will realise how much there is to do there.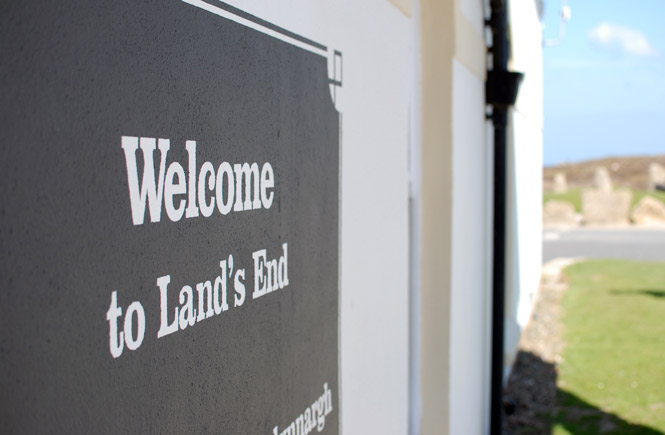 By far the best-value way to experience the attraction is to buy an all-inclusive ticket that allows you entry to four different experiences. If you do this online, you will save even more money, so make sure you take a peek at the website www.landsend-landmark.co.uk prior to your visit. If you decide not to buy a ticket and pay only for parking, you can still access the site, the gift shops, the iconic sign post and the coastal path – but if you are considering taking children that will demand entertainment, Land's End has plenty to offer at a reasonable price.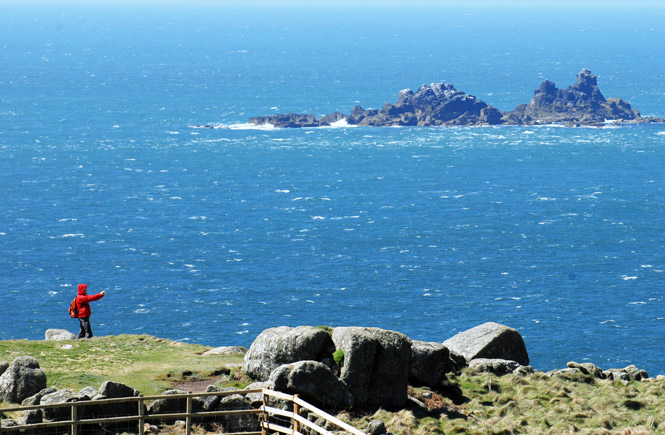 An all-inclusive ticket will give you entry to the following four experiences:
Arthur's Quest
One for younger children we think. Read the clues and follow the interactive quest by answering questions and negotiating mirror mazes. Finish the quest by pulling Excalibur from the stone. Older children will whizz round this and be desperate to get on to the next thing, and smaller ones may be a bit overwhelmed by some of the graphics and sounds, so perhaps do this one first.
Greeb Farm
We loved this, picture loads of cute small animals! The animals are happy and well looked after and there are plenty of information signs around to tell you about the animal residents. Follow the winding pathways around the farm and go gooey over the rabbits.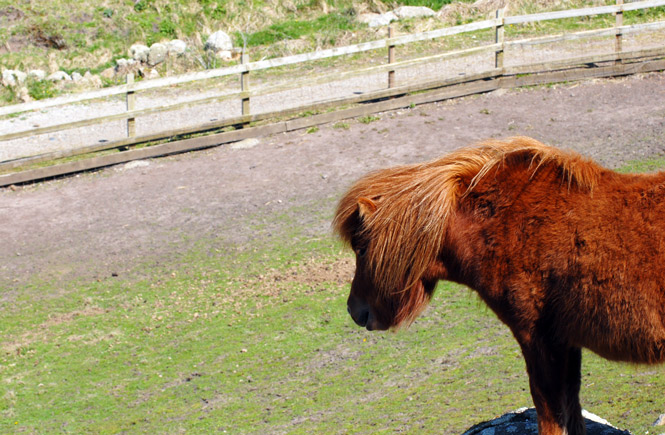 4D Film Experience
This was our absolute favourite. This film makes you jump, duck and wipe your face (sometimes at the same time!). We would have sat through it twice if we had enough time!
Air Sea Rescue
Find out about the history of this important service in Cornwall. Many lives each year are saved by brave men and women and amazing machines – watch and learn about how it is done.
If you don't want to buy a ticket for these experiences, there is still plenty to do at Land's End. A parking ticket costs around £5 and doesn't have a time limit on it, so you could get a whole day's walking in without having to worry about getting back to your car.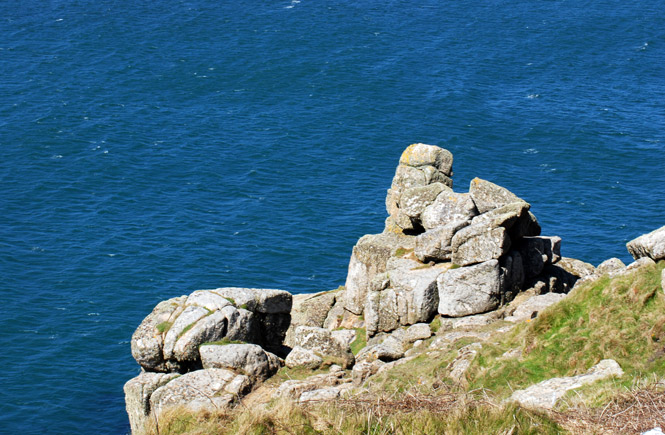 Coastal walks
You get a great view of Longships Lighthouse from here, and a real sense of the danger of the Cornish coast as the waves crash on the rocks below you. You get a feeling of standing on the edge here – it sounds strange, but this is both the first and last point in the country, and it actually feels like it! There are some interesting rock formations around Land's End, try and spot the arch of Enys Dodman. There is a huge amount of wildlife to be seen here as well, and an RSPB Discovery Centre to help you identify it. Bring your binoculars and scan the ocean for seals and basking sharks – you never know when they will decide to pay a visit! Walking guides are available to buy from the Visitor's Centre.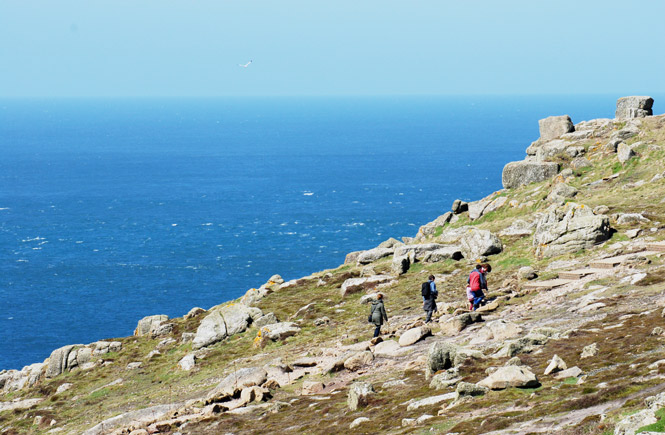 End-to-end museum
Learn more about why and how people cover the 800 miles from one end of the country to the other. There are some remarkable and inspiring stories in here, and if you are lucky you may witness the emotional end to someone's journey.
Land's End Signpost
You can still see the iconic signpost here, but if you want to have a photo taken with it you do need to pay.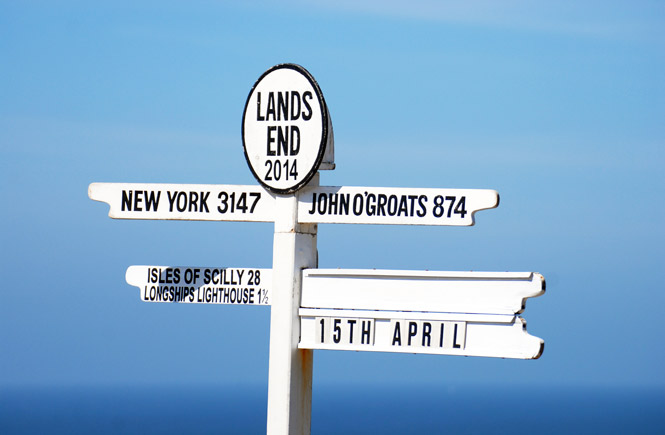 Special events
Keep an eye on local press and the website, as Land's End often hosts seasonal events and celebrations. On some of our visits we have seen fireworks, a group of Santas racing and a World War II event that included 1940s singers and period army vehicles.
The Land's End attraction can divide opinion, as some people would prefer it to have stayed the natural wonder that it is without any of the theme park elements, but the two different experiences are combined here in one package – something for everyone.
View all our cottages near Land's End >
Tags: Land's End | Walking |