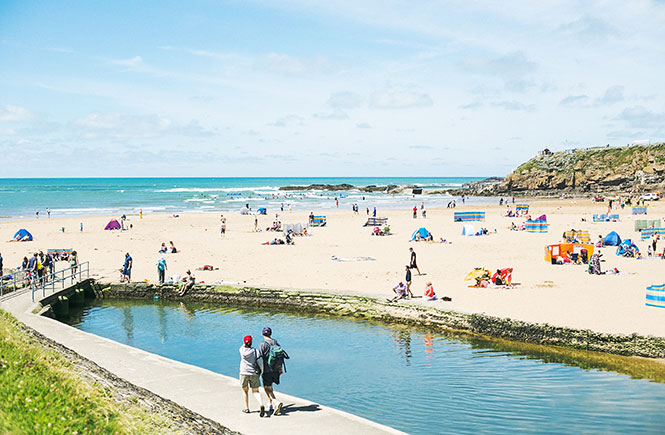 As if a bevy of beautiful beaches, sublime sea pool and smattering of rock pools weren't enough, there's another aquatic space for the water-loving visitor in north Cornwall's spectacular seaside town: Bude Canal.
A unique and innovative waterway built in 1823 to facilitate transport of mineral-rich sand from the area's beaches to Cornwall and Devon's agricultural interior to fertilise the land, Bude Canal impressively extended 35 miles to an altitude of 132 metres.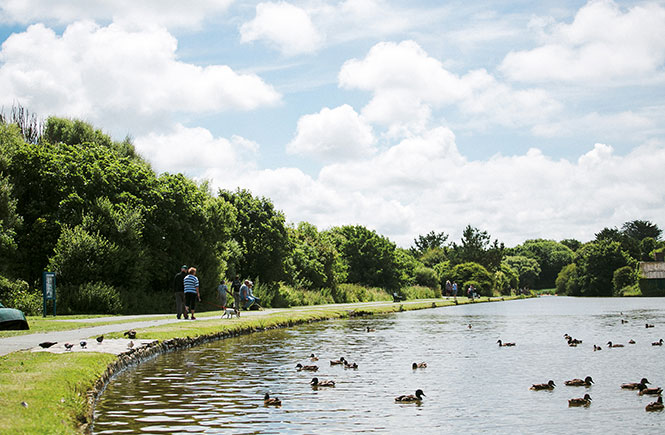 The original brainchild of Cornishman, John Edyvean in 1774, plans were stalled for 30 years – largely because of the Napoleonic Wars – until local engineer James Green and surveyor, Thomas Shearm took up the task.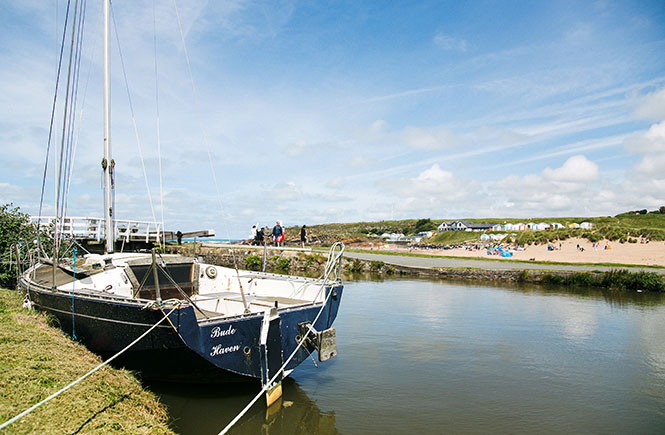 Today, much of the canal – especially its upper reaches – has become overgrown, but fortunately, the first two miles between the sea lock to Helebridge were restored in 2006 through the Bude Canal Regeneration Project, a £5 million initiative to improve access that was completed in 2009.
The result is a wonderfully usable space for a range of activities, meaning that the water and variety of wildlife can be enjoyed by boat, canoe and kayak – or hire a pedalo or bike for some pedalling action.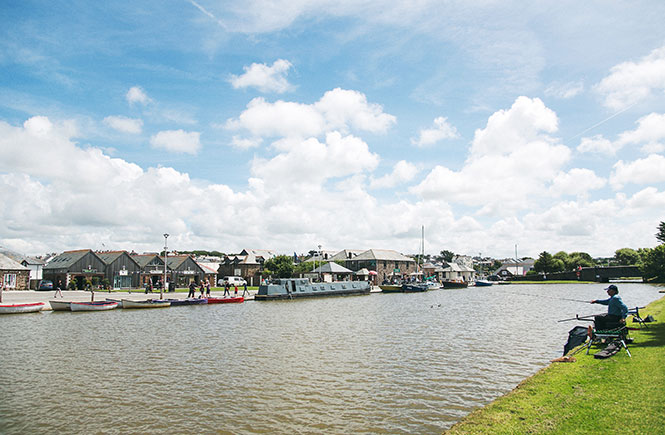 Walkers can amble along the original towpath, which also gives wheelchair and pushchair access, while anglers (with a permit) can stake a scenic spot for their search of rudd, bream, carp and roach.
Visit historical places of interest at Helebridge wharf such as the Barge Workshop, and various artefacts that include a nationally significant, Bude canal wooden tub boat.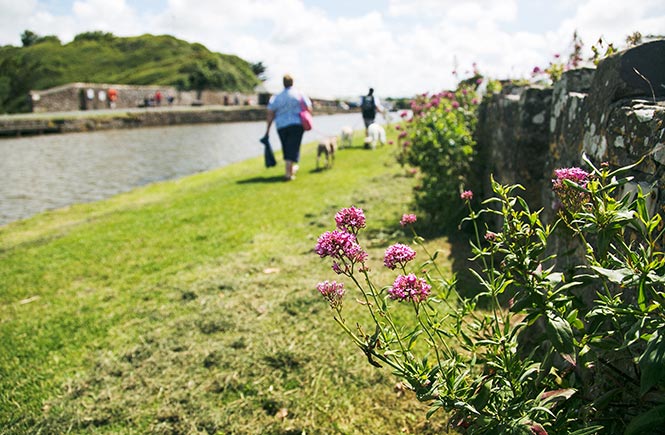 Walk the entire two miles 'upstream' to the village of Whalesborough for a belly-filling stop-off at The Weir Restaurant and sink into a cream tea, cake or spot of lunch accompanied by awe-inspiring natural surrounds.
For more information and exhibitions on the Bude Canal and its history, visit the Canal Information Centre and Education Room at Bude's Tourist Visitor Centre, which can be found on The Crescent by the canal.
Have a view of our Holiday Cottages in Bude here.
Read more about places to visit in Bude here.