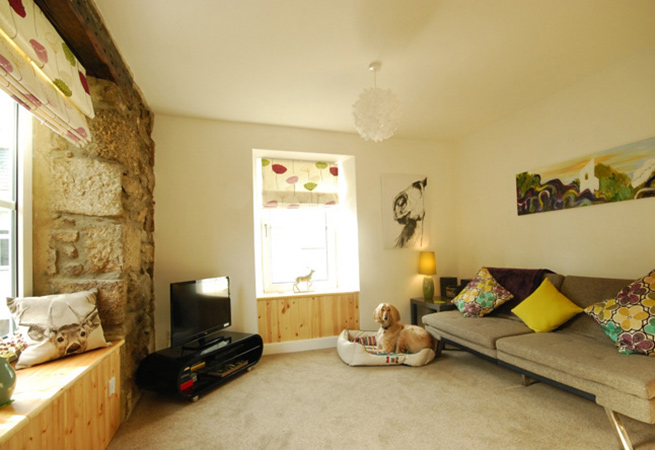 Hello, Diva the dog here! My friends at Aspects have asked me to write a few words about how to create a great dog-friendly holiday experience for us and our humans.
I know my humans were a bit concerned about inviting us canines to stay in their cottage and what we might get up to, but it has worked out brilliantly – so good in fact, that the same four-legged friends are coming back again and again. I think that having a comfy dog bed, (they bring their own blanket); dog bowls and mat; ID tags with the cottage address; a spare lead and collar; doggy bags and toys has been a real attraction – it saves the humans having to pack so much for their dogs. What I really like though is the jar of treats, which is topped up at each changeover. A big bonus is the dog towel, which the housekeeping company provides.
There is lots for us dogs to do here and my humans have written a helpful guide in their cottage information book. It gives information on which pubs welcome dogs (I even get snacks in some) and which cafes and restaurants are happy to let dogs sit with their owners inside. There are print outs of various walks around the town and coastal path, as well as information on which beaches are dog-friendly and just in case of accidents the phone number for the vets.
From the feedback my humans have had, many dog lovers have really appreciated the extras that 'Harts' provides, with some great comments from my doggy pals.
Hello, Diva's human here! As Diva says we were a bit worried about having dogs in our newly renovated holiday home, but it was definitely a good decision to welcome dogs. We knew from our own experience that cottages that take dogs are in the minority and we always had to book early – this has proved true with our property 'Harts', which is booked very early in the year – in fact we have to make sure we get our own breaks there! Furthermore, we have found that we have had a lot of out of season bookings by dog owners, who are able to take advantage of the unrestricted access to the beaches and the less crowded town.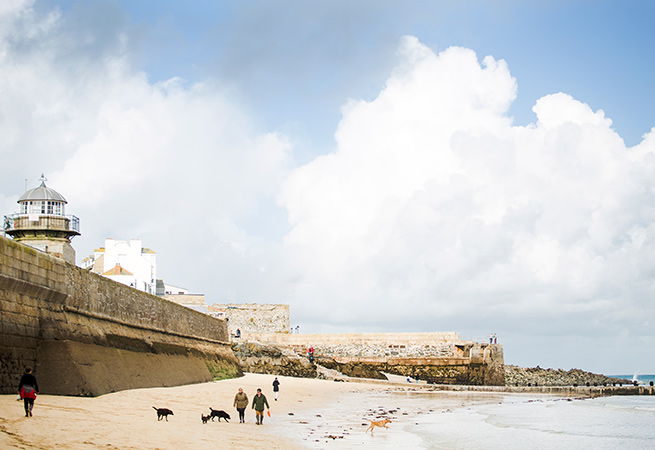 Importantly, we have not had a single negative comment from guests without dogs (about 40%) about 'Harts' being dog-friendly, which is down to the fabulous people at Star Cleaning ensuring our holiday home is fresh and spotless. I think providing the dog bed has been useful in keeping pooches off the sofas and beds and is a worthwhile investment.
From the feedback, it is clear that our guests love their pooches and care a great deal about their doggy friends having a good holiday too, which is reflected in the care that they take of Harts during their stay. I believe letting owners bring their dogs to stay has increased bookings and ensured repeat bookings, especially if instead of 'dogs allowed' the little touches ensure that it is 'dogs welcome.'
Find out more about dog friendly holidays in Cornwall >