After much debate and confusion, The English Association of Self Catering Operators can finally celebrate their victory over the unnecessary need for individual holiday let's to own an Energy Performance Certificate.
The issue began back in February when the government claimed that it was a legal requirement for holiday lets to own an EPC. However it was the general belief that a holiday let is hired not rented, and should therefore be exempt from the requirement to have an EPC. If you want to read more about the issue, take a look at our last blog.
Victory came last week when an official statement was released by the government:
"We have listened carefully to the concerns raised by hon. Members and the tourism industry and have concluded that an energy performance certificate should not be required for a holiday let where:
the property is rented out for less than four months in a year; or
it is let under a licence to occupy—regardless of the amount of time it is occupied."
An EPC will now only be required if a property is occupied for a combined total of 4 months or more in any 12 month period as a result of a short term letting arrangement.
Click here to read the full statement.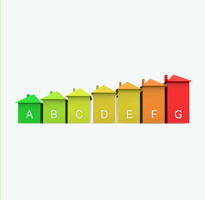 Tags: