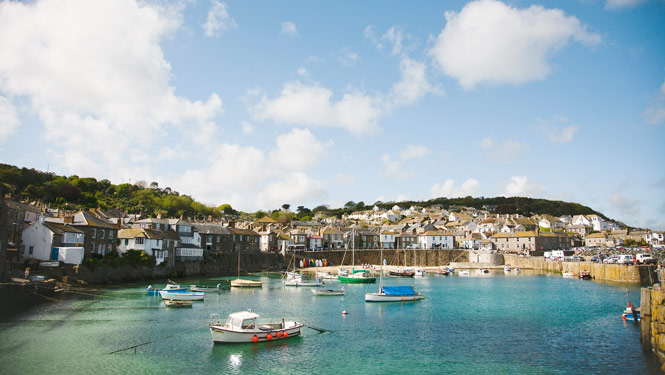 There is no better place to take your family on holiday than beautiful Cornwall. The sheer diversity of attractions, beaches and places of interest is unrivaled, and many people return every year to discover more jewels in the south west of England's crown. However, the sheer choice of holiday cottages in Cornwall can leave you feeling overwhelmed and unsure of which to decide on. Here's our guide to narrowing your options down in order to decide on the perfect holiday for you and your family!
Location
The most important decision that you will need to make is, of course, location. Cornwall is a vast expanse of fishing villages, moors, holiday resorts and bustling towns. It's important that you decide on which type of place you'd like to stay in. This will really help you whittle down the number of cottages that you choose from. Our selection of cottages in Cornwall are diverse and plentiful, so don't rest until you find the perfect one for you. There are a multitude of wonderful places to visit, but two of Cornwall's best-kept secrets are Marazion and Sennen – both offering a fantastic base for the perfect family holiday.
Logistics
Of course you will need to ensure that you choose a cottage in Cornwall that meets your requirements. Decide on how many bedrooms you want and make a list of things that you cannot compromise on, such as parking (very competitive in some areas of Cornwall – especially St Ives), WiFi, sea views, and distance to the nearest beach. Keep this list to hand while you are browsing and immediately strike off any cottages that do not tick all of your boxes. Our shortlisting feature helps you compare different cottages, and saves the list of cottages for future visits to our website.
Price
Of course, price will be an influencing factor, so make sure that you set an upper price limit for your budget. Our range of cottages in Cornwall offers something to suit most budgets, so whether you're looking for an affordable cottage or an uber-luxurious apartment, we're sure we can find something to suit you –  don't tempt yourself by looking at cottages that will blow your budget though; this way you can ensure that you have plenty of spending money to take with you on holiday!
Our team of holiday coordinators are here to give you advice and local knowledge and will happily talk you through your requirements in order to help you find the ideal cottage for you. Give us call on 01736 754242 or view all our holiday cottages in Cornwall >