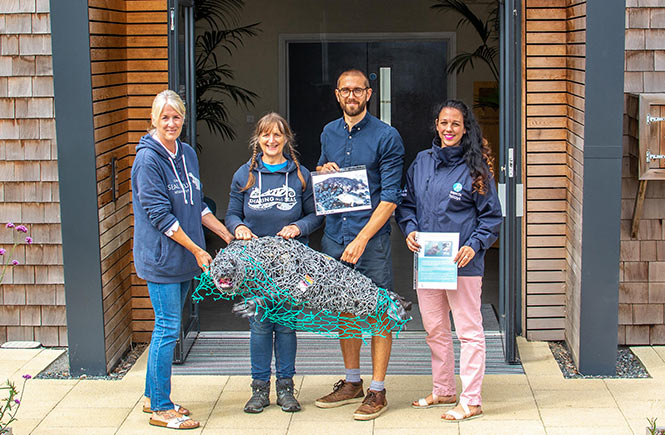 As part of our ongoing commitment to the local environment and community, we have recently 'adopted' a Grey Seal named Wings, through the Cornwall Seal Group Research Trust.
The Cornwall Seal Group Research Trust is a marine conservation charity working hard to protect the UK's seal population. In 2000, the team created a pioneering photo identification program to track seals across the southwest. They work tremendously hard, not only tracking seals, but helping to protect them and their environment. The team are passionate about looking after our oceans and giving seals a voice.
We began supporting the Cornwall Seal Group Research Trust in 2019, believing in the importance of supporting seals and their natural environment. Our recent donation of £1000 brings our total contribution since supporting the charity to £2500. We hope our support means the group can continue to carry out vital observations, rescues, and marine conservation.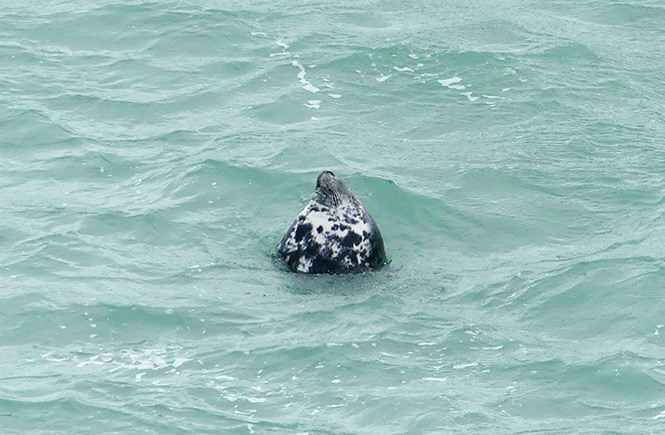 As part of the Corporate Wild Seal Supporter and Adoption Scheme, we have been able to 'adopt' Wings, a south coast of Cornwall and Wales visitor, who spends her summers in and around St Ives Bay, and often visits the harbour in St Ives. Wings is just one of the many seals who passes through our Cornish waters, so it's essential that we help them to flourish by ensuring our seas are safe, unpolluted, and plastic-free.
As part of their work, the Cornwall Seal Group Research Trust works to educate people about the impact plastic can have on our oceans and how we can all do our bit to help save the seas. In addition, they educate people about the importance of not disturbing seals, and how to observe them from a distance. Take a look at our guide to watching seals well to find out more.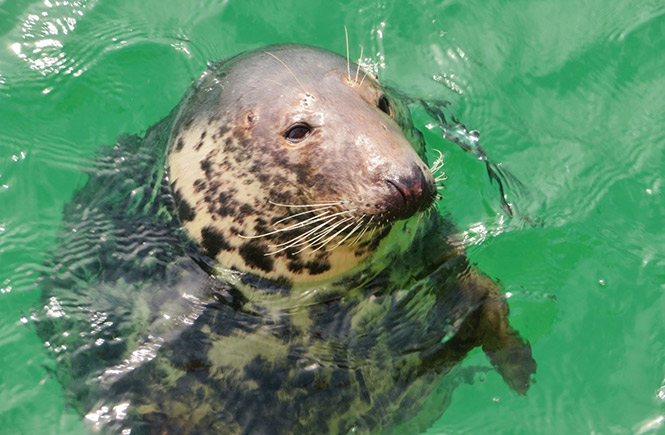 We are incredibly proud to support this fantastic charity. Here's what our Commercial Director, Mandy Spencer has to say:
"As part of Cornwall's indigenous wildlife and one that many visitors delight in seeing, either through boat trips or on coastal walks past coves that the seals use as a nursery, we are delighted to support such a worthwhile charity. Preserving their habitat and helping the seals thrive is something we all feel passionately about, and we hope our donations will help these fabulous people continue to do what they do best."
Sue Sayer, Cornwall Seal Group Research Trust's Founder and Director said:
"Wings is a very special seal who we've tracked since 2003. She has broken the rule book by pupping in both Wales and Cornwall. We love giving seals a voice by telling their amazing stories about how they use the marine environment as this informs us about how to best protect their environment to help seals! Support from Aspects Holidays is very important to us and in turn we support local artists and businesses through the merchandise our online shop sells. Seals are a key messenger species bringing stories about the state of our seas to us on land. They do their bit too supporting our coastal economies as an attraction that needs our shared protection to secure all our futures."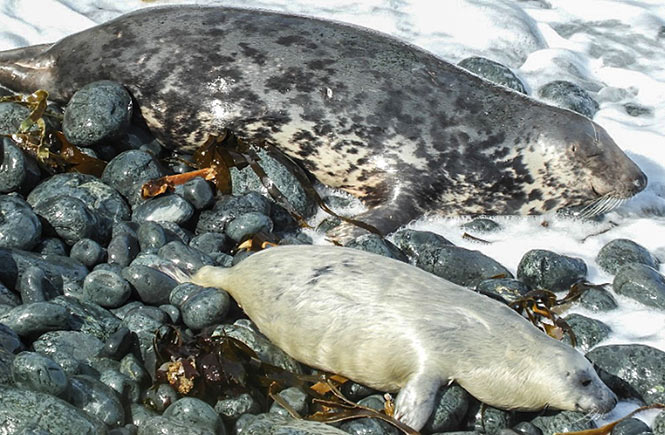 Cornwall Seal Group Research Trust (Charity 1162936) is a multi-award winning, evidence-based marine conservation charity conducting research aimed at putting grey seals on everyone's agenda by giving seals a voice and inspiring people to learn more about this UK globally rare species. In 2020 their 365+ volunteer citizen scientists completed 4438 surveys, processed almost 140,000 photos for over 12,000 individual seal identifications. Seven seals they first met in 2000 were still alive in 2020. Seals bring stories about the state of our seas to us on land.
To learn more about Cornwall's seals visit www.cornwallsealgroup.co.uk or check out the CSGRT Facebook, Instagram or Twitter pages.
To support their work, please visit their online shop or join our wild seal supporter and adoption scheme.
If you want to visit Cornwall, take a look at all our holiday cottages in Cornwall >
Tags: Cornwall | Wildlife | Environment |