Though the experience is enriching enough, it's a crime to leave Cornwall empty handed.
With a vast array of artisan gifts, keepsakes and treats to take home, visitors are spoiled for choice when it comes to interesting, bespoke and, quite frankly, beautiful items of artwork, crafts, furniture, food and jewellery to cram into your suitcase.
From the wearable to edible, the county is awash with things to adorn you, your home and all your senses as you relish the wealth of material magic on offer.
Here are some top ideas for starters…
Send something
Apart from going old school with a postcard boasting all about your adventures, why not send yourself or someone dear some Cornish pasties by post?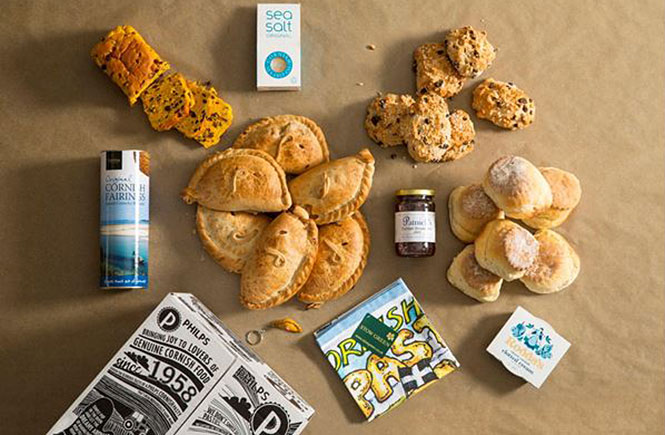 The perfect way to extend that holiday feel by popping a couple in the oven as soon as you return, or introducing other family members to the flavours of the Duchy – an array of companies all supply the service to allow the 'national' dish to be transported and enjoyed elsewhere in the country.
Alternatively, with an increasing number of Cornish producers having online shops, you can order entire hampers or individual products (think jam, biscuits, fudge, cream…) from the likes of Roskilly's, The Cornish Store, Purely Cornish, Cornish Food Market and The Cornish Food Box Company.
Cornish edition Monopoly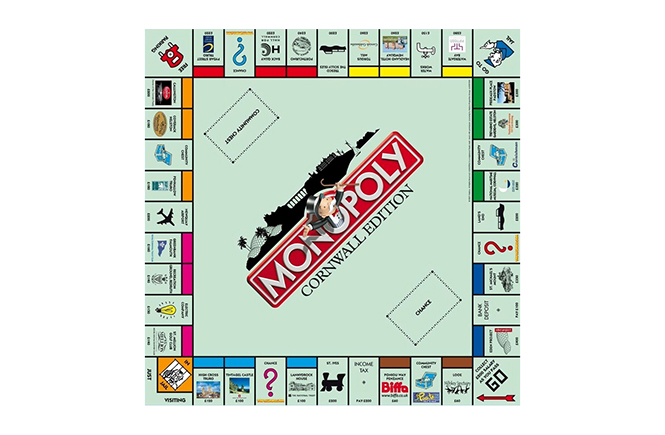 A Cornish twist on the classic, the brilliant board game will provide endless entertainment and serve as a fun reminder of your time in the county as you relive your travels and discover more about the landmarks and locations that Cornwall is famous for.
Cornish jewellery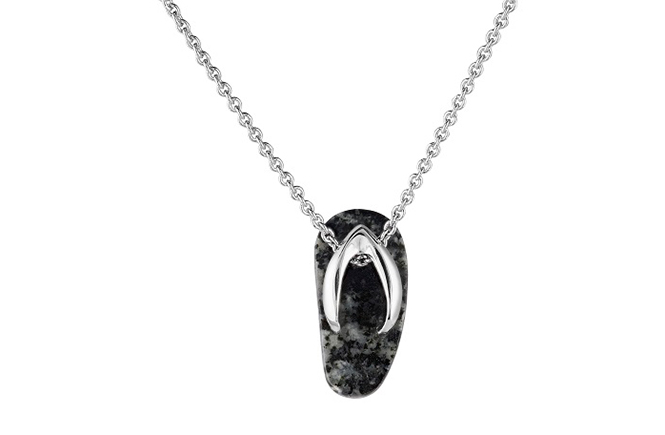 Invest in a little piece of Cornwall's mining heritage with an item of tin jewellery from the gorgeous likes of St Justin, Cornwall Gold, The South Crofty Collection or Blue Hills Tin; or bag some Cornish bronze or Celtic-inspired pieces from Sennen Jewellery.
For something incredibly special, commission or buy a piece of stunning contemporary jewellery handcrafted using salvaged woods and recycled precious metals from innovative Cornish designer-maker Justin Duance, whose sandcast rings make for a truly unique and personal memento of your stay.
Also consider paying a visit to the studios of Mirri Damer, Sarah Drew and Joseph Lamsin for some beautifully bespoke Cornish jewellery of the most-wanted calibre.
Cornish drinks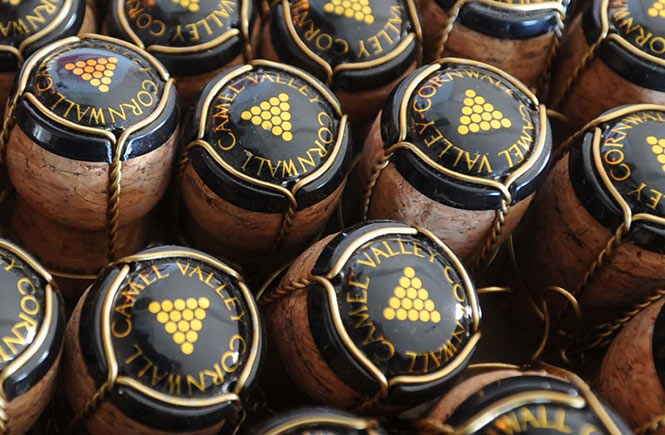 With subtropical vineyards and a host of award-winning breweries (as well as Tregothnan's tea plantation), Cornwall's drinks scene is certainly something to savour long after you've left the county.
Stockpile on cider from Healy's Cornish Cyder Farm, Cornish Orchards, Haywood Farm Cider and Fowey Valley Cider, or box up your favourite beers from Sharp's, Skinners, St Ives Brewery, St Austell Brewery, Atlantic Brewery – or any of the others you encounter on your travels that tickle your taste buds.
Plus with Polgoon Vineyard and Camel Valley, you can take home a bottle of your top tipple – whether sparkling or still, their wines are bursting with sun-infused flavour.
Warm your cockles with a traditional bottle of 'love potion' Cornish mead from the Cornish Mead Co or Ninemaidens and stash something smooth courtesy of Cornish Cream's trio of tantalising liquors including their strawberry Cornish cream liquor – aptly named, Cornish Lust, the chocolate laced, Cornish Nevek or fudge flavoured, Cornish Dream.
Book your holiday in Cornwall >
Tags: Christmas