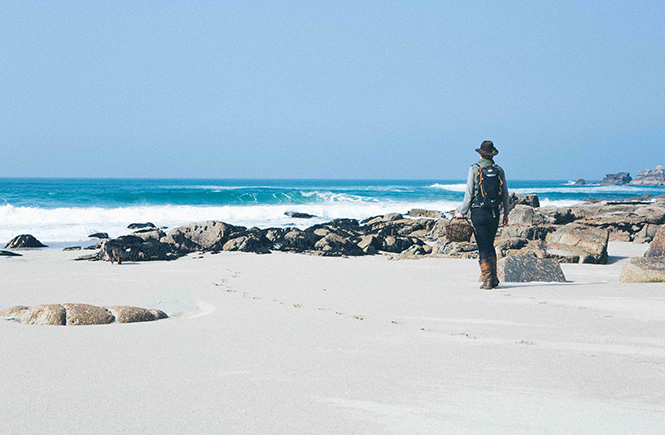 Cornwall's foodie status is fast becoming world renowned, and it's no real wonder why.
It boasts the freshest produce landed straight from the surrounding sea or harvested from our gorgeous green spaces; an eclectic assortment of artisan makers, producers and growers; an ever-growing tally of culinary creatives from celebrity chefs to long-established families and emerging talent; and, of course – an array of sublime spaces in which to enjoy the mouth-watering variety of fabulous flavours.
From award-winning cheese and coffee makers to bakeries, distilleries, chocolatiers, breweries, vineyards, and dairy and meat farms – the Duchy even includes a tea plantation amongst its lusted-after list.
So what better way to experience Cornwall's heady fusion of place and edible product than with a cooking course, where visitors can tuck into some seriously good grub while discovering the art of everything from wild foraging and fish filleting to Indian cookery?
With a top plethora to pick from, you've certainly come to the right place…
Fat Hen Wild Cookery School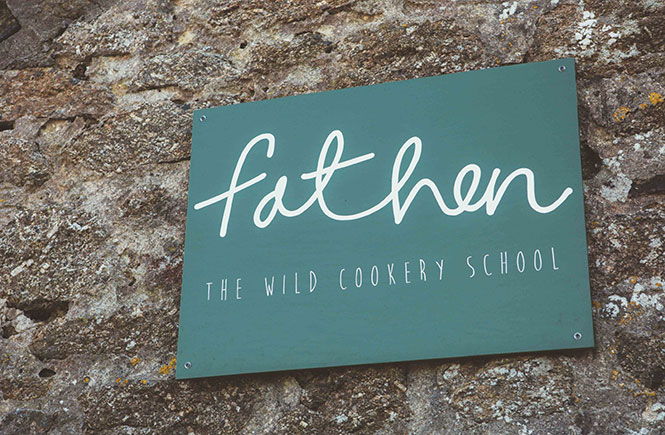 Head to the wild west of St Buryan near Land's End to treat yourself to an all-out sensory feast. Foraging country, woodland, hedgerow and coast for the finest foodstuffs, Fat Hen is all about returning to the source and tapping into nature for the freshest and most flavoursome belly fill.
Whether you wish to experience the wonders of the wild food movement via a Forage, Cook & Feast Day, Wild Food Cycling Day or lavish with a Gourmet Wild Food Weekend – or specialise in something such as Seaweed Foraging, Wild Italian, Fish & Shellfish, or Game Cookery – every course combines an awe-inspiring stint in the outdoors with expert culinary tutelage rounded off with sampling the delicious fruits (nuts, seeds, herbs, vegetables…) of your labour.
Philleigh Way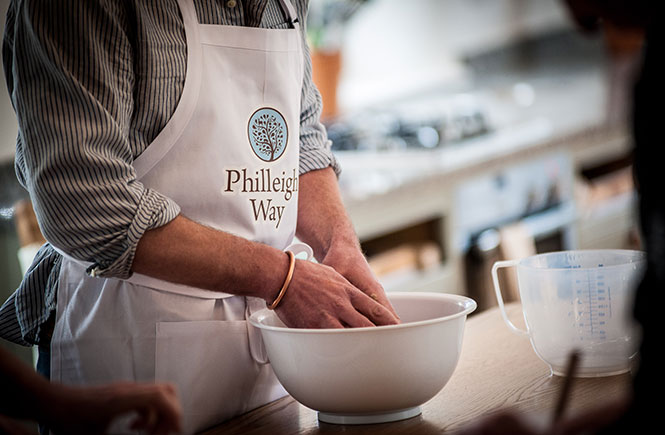 The fantastic farmhouse cookery school runs a spectacular series of 'proper cooking' courses designed to inspire and hone all abilities, nurturing basic skills such as Fish, Beginner Bread, Vegetarian, Tapas and Desserts to the more exotic realms of Sushi and Sashimi, South East Asian and Japanese Cookery.
Then there's their latest venture: a collaboration with Ben Martin and Jasmine Sharma of Mahamasala Spice Company to present new Indian cookery courses alongside outdoor pop-up feast nights and indoor supper clubs. Learn how to use locally sourced, seasonal ingredients to create a lip-smacking selection of traditional Indian dishes while discovering skills such as classic spice combinations, making traditional Indian breads and side dishes, and preparing traditional Pulao rice.
Fish & Forage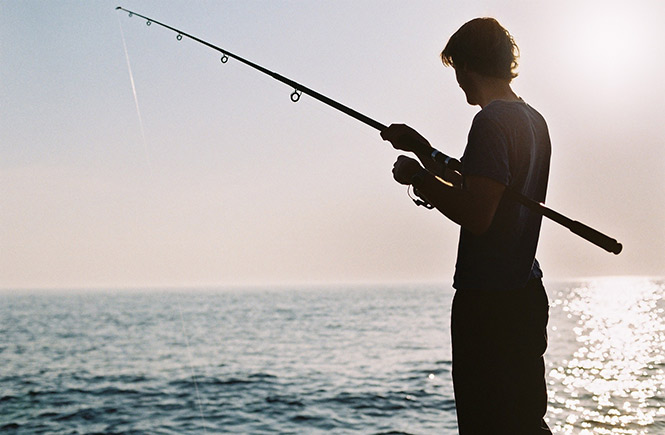 Equipping you with the essential skills to catch, prepare and cook a range of fish and seafood, Fish & Forage's simple ethos of sustainable living and eating extends through everything they do and teach, allowing you to brush up on your angling and cookery as an established skill for life.
Their range of courses are designed to professionally develop your abilities as you encounter some of Cornwall's most special seaside haunts. Choose from An Introduction to Fishing from the Shore, Bass Fishing from the Beach, Foraging Ramble, Fish & Forage Experience and An Introduction to Fishing from a Boat for a day of trawling with a distinctive difference.
7th Rise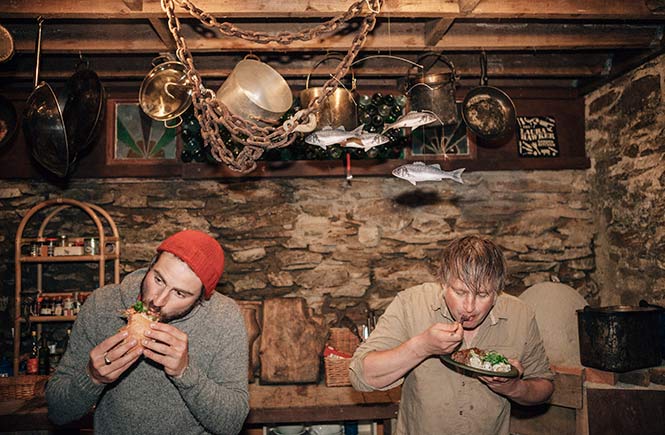 It's not just food that outdoor aficionados, 7th Rise presents during their array of long-weekend experiences, as Thom (better known as one part of TV sensation, Three Hungry Boys) and his team deliver everything from Canadian canoeing and archery to Full Deer Carcass butchery, bushcraft and shooting in addition to a fabulous spot of Foraging and Cooking. You'll learn how to identify and find your food in the woods and fields before cooking up a delicious 'wild signature' storm over a hand made fire.
Rick Stein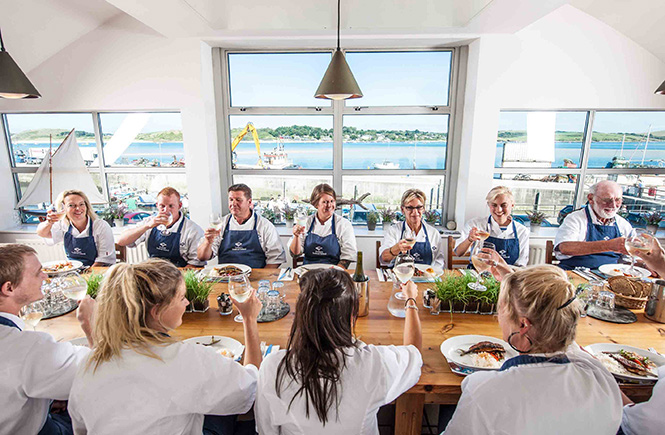 Rick Stein is, of course, synonymous with Cornwall's culinary scene as his cookery school continues to deliver a range of courses designed to introduce and develop a range of skills.
Budding chefs can select their favourite foodstuffs from fish and game to baking and vegetarian, specialising in the likes of Asian or Mediterranean Street Food, French Cookery, Tarte Tatin, Madras Fish Curry, Malaysian Laksa, Spanish Tapas and Thai Red Seafood.
Tags: Eating out | Land's End |