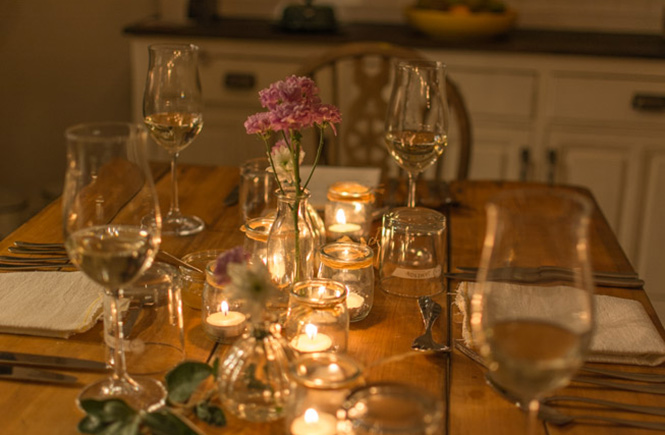 Fancy dining out... at home?
Cornwall is known for its love of food, with a combination of locally farmed produce and freshly caught fish, some of the best ingredients can be found throughout Cornwall. With a focus on quality, and fresh produce, Cornwall's restaurants are ever-popular with locals and visitors alike.
However, a new trend has hit the county: pop-up restaurants and at-home dining provided by a private chef. With the ability to personalise your menu, well in advance of your dinner party, you can ensure you have the perfect meal on the night, exactly how you like it. Best of all, you can enjoy a few glasses of wine without having to worry about the taxi back to your holiday cottage!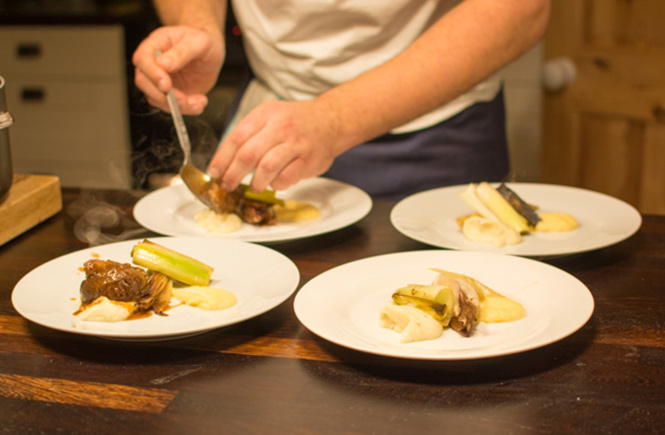 Some of the Aspects team recently enjoyed dining at a local dinner party, with food prepared by Rupert Cooper, the founder of Borgia Bull, a local catering company specialising in private cheffing for dinner parties. Rupert, whose two passions are food and rugby, has been cheffing for five years and set up Borgia Bull in Nottingham. Having relocated to Cornwall, Rupert plays for the Cornish Pirates professionally and we are now lucky enough to be able to recommend Borgia Bull to our guests!
Rupert's friendly and relaxed approach is perfectly combined with his professionalism, attention to detail and excellent service! For each course, we were informed about the food (including where the produce came from) and the wines that complemented the meal.
With every plate constructed in front of our eyes, the evening felt very exclusive. Beautifully presented and well-proportioned, the courses flowed from one to the other delightfully.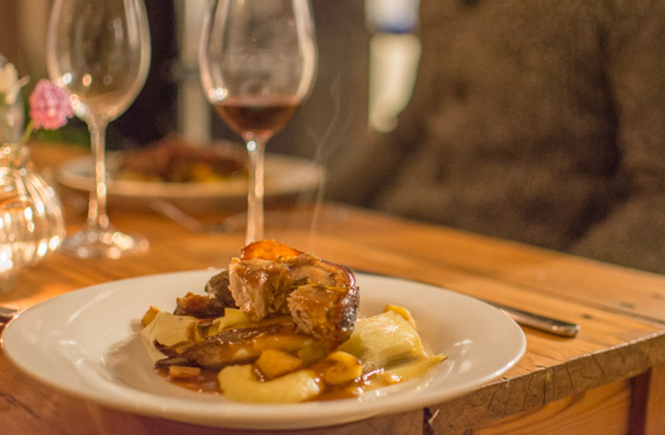 The meal consisted of five fabulous courses:
-Roasted beetroot, celeriac soup with mascarpone and apple matchsticks
-Thai fish patties, Asian salad and tempura shellfish
-Tarquin gin, plum and sloe sorbet
-Best of Cornish pork, braised chicory and leek, served with parsnips two ways
-Pear and apple tarte tartin, Cornish clotted cream and salted caramel sauce.
-Two glasses of Polgoon wine
All food was locally sourced and fresh - we were even sat with the pig farmers who supplied the pork!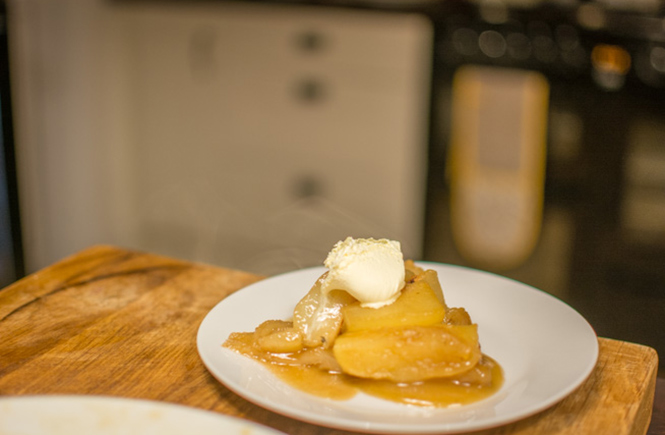 So if you're looking to host a dinner party without the stress, or want to make the most of your holiday cottage and dine in style and comfort, then choose Borgia Bull. With Borgia Bull you can relax, knowing that everything will be done for you - even the washing up - bliss!
Although our holiday cottages come well equipped, pots, pans, utensils or crockery can all be supplied if required. To make the evening extra special, you can even have the tables beautifully presented for you. Borgia Bull will ensure that all the rooms are left as they found them, or even tidier!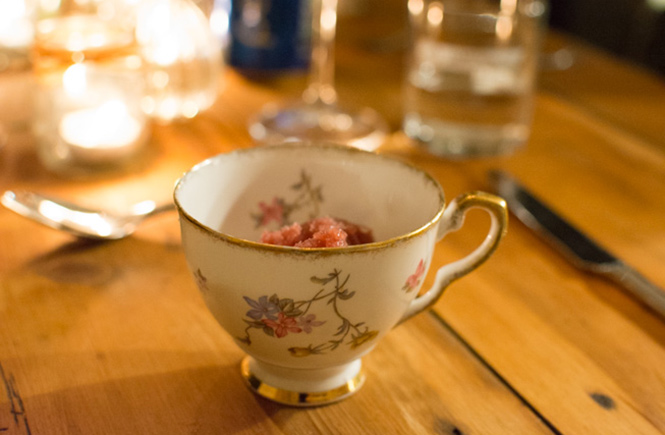 Here's what some fellow diners had to say about Borgia Bull:
-'Borgia Bull is an excellent new addition to the Cornish food scene, making the most of our fantastic Cornish produce.'
-'Took all the stress out of entertaining with Rupert's relaxed style and awesome menu.'
-'What an amazing evening, food was excellent, I would recommend to anyone.'
Special Offer:
If you want to book a dinner party with Borgia Bull, when contacting Rupert, quote: AHBB10 to get 10% off your meal price and a free bottle of bubbly! Email Borgia Bull at borgiabull@hotmail.co.uk or check out their Facebook page.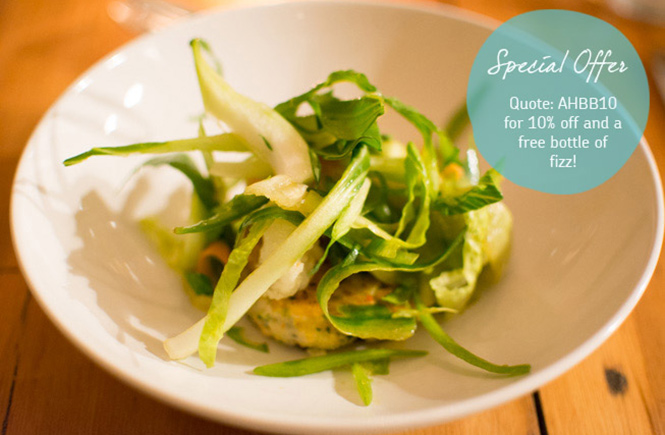 Borgia Bull cover the whole of the South West and will cater for a minimum of six people, with no real maximum (simply enquire about numbers when you contact them). Private dining options also include barbecues and buffet style food; Rupert particularly likes to cook a barbecue!
Rupert also hosts dinner parties at his pop-up restaurant - keep an eye on the Borgia Bull Facebook page for any upcoming dinner parties.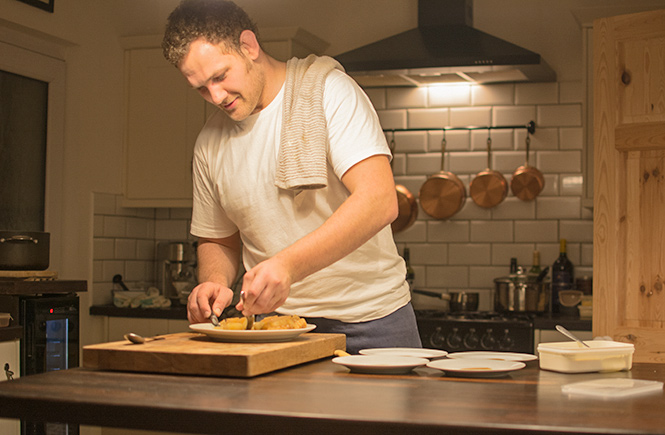 Fancy staying in Cornwall and sampling Borgia Bull's delicious food? Find your perfect cottage with Aspects Holidays and enjoy dining out...in! View all our cottages in Cornwall here >
Tags: Cornwall | Food and Drink |