Forget the flowers and candles and do something different this Valentine's courtesy of Cornwall's array of alternative and inimitably fabulous things to do.
From adult-only circus performances and a stint in a jail to soul-stirring Spanish blues, a mass beach clean and dining in the tropics, here's our top picks of memorable Valentine's events to celebrate your love for each other (and Cornwall) in utterly unique style…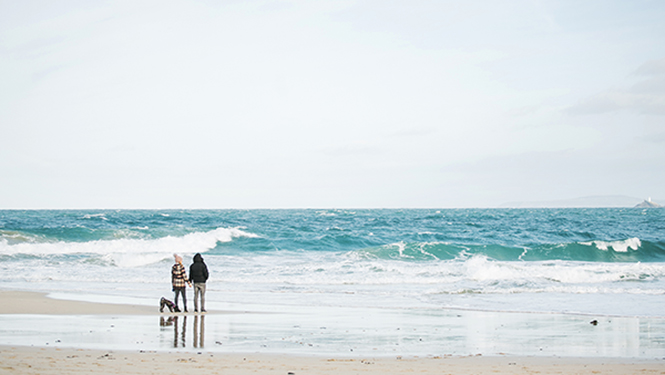 Airfish Circus
The Acorn, Penzance
Saturday 16th February
Soiree 3 – Ménage a Trois is the latest (over 18s) performance by the acclaimed Airfish Circus Arts Collective, whose innovative brand of vaudevillian burlesque mixed with gravity-defying aerial circus stunts looks set to stir all the senses.
Expect 'saucy' content and spectacles aplenty during the wow-worthy performance – the perfect way to spend an action-packed Valentine's full of atmosphere, suspense and giggles.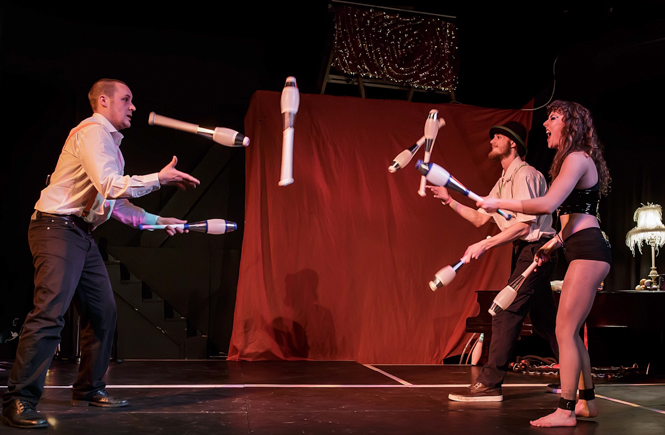 Dinner and Wine Tasting at Bodmin Jail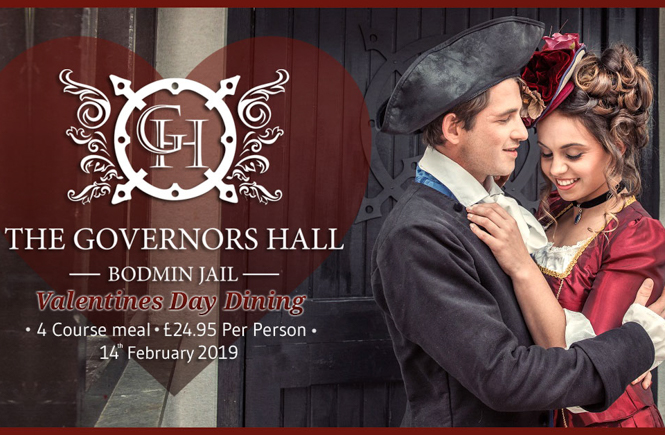 Friday 15th February (7pm arrival, 7.30pm sit down)
Not only will you enjoy a palpable sense of history at this renowned cultural attraction, but you can tuck into a lip-smacking four-course meal to boot! Featuring the delicious likes of breast of Guinea fowl, roasted fillet of hake, beef tenderloin and smoky paprika goats cheese and beetroot tart, with sweet treats of caramel éclair, dark chocolate torte and trio of mini desserts, each course will be washed down with a different glass of wine expertly paired by the jail's vintner for a true taste sensation.
Arrive early for a sneaky jail visit (entrance fee applies), or book an After Dark Event to experience a Psychic Medium-led Ghost Walk complete with dinner at the "UK's most haunted venue".
Love Your Beach Day
Thursday 14th February (2.15pm-4.15pm)
Black Rock Beach Café, Millendreath
Cornwall Wildlife Trust's second annual event combines a benevolent beach clean with a social group gathering and a stunning coastal setting for a Valentine's day out with a distinctive, do-gooding difference.
Designed to prompt people to take to the shore at a stretch of sand near them for individual or collective cleaning, whether you join in at Millendreath or orchestrate your own expedition, the afternoon's exertions can no doubt be rewarded with a romantic meal or drink at a local sea-gazing watering hole.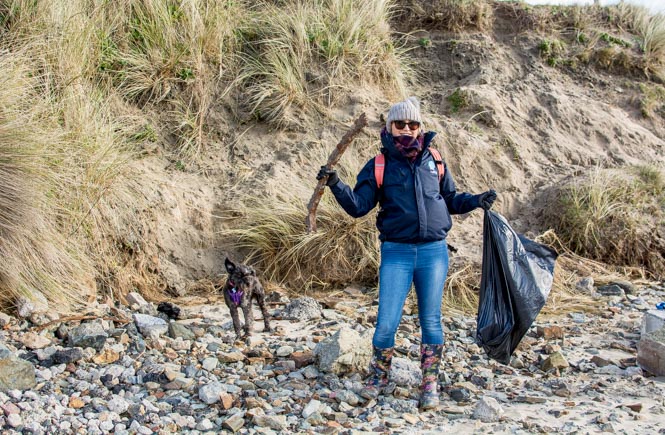 Claude Bourbon
The Acorn Theatre, Penzance
Thursday 14th February
If you like your gigs to depart from the run-of-the-mill genre, then Claude Bourbon is just the soul-stirring ticket. His signature brand of Medieval Spanish Blues continue to captivate audiences throughout the globe as they're swept up by the Swiss-French musician's compelling sounds, which seamlessly fuse Gypsy, Latin, Jazz, Delta Blues and Eastern European influences to mesmeric effect.
An ideal opportunity to grab your loved one for an impromptu spot of dancing at an uber ambient venue while admiring the talents of an unforgettable guitar maestro.
Eden Project Valentine's Dinner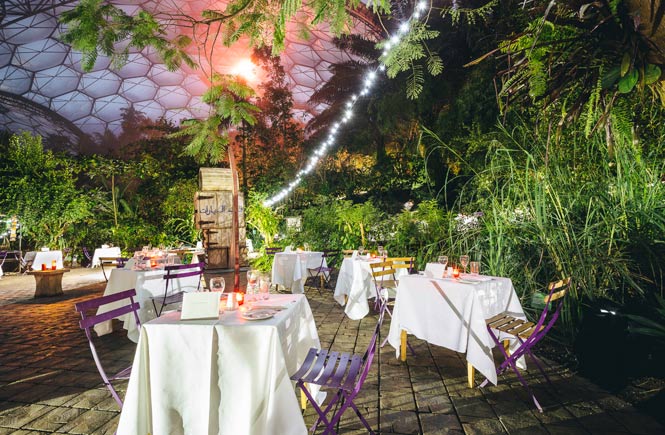 9th, 14th and 16th February (6.45pm arrival)
An exclusive dining experience in the exotic Rainforest Biome is a wonderfully unique way to celebrate Valentine's. A welcome glass of Eden sparkling brut produced at local Knightor vineyard will set the laidback tone as you're led on a culinary journey complete with entertainment during this intimate evening of dining.
Start with canapés and a stroll through the tree canopy with storytellers weaving tales of love and romance before being seated in the Spice area to devour a locally sourced three-course dinner to the string quartet soundtrack of 4tissimo. And with coffee or a 'Love' tea alongside petits fours comprising the perfect endnote ahead of being chauffeured back to your car, it's not just a slap-up meal but stellar service that you'll receive at Eden. What's more, your ticket also includes free entry for that and the following day!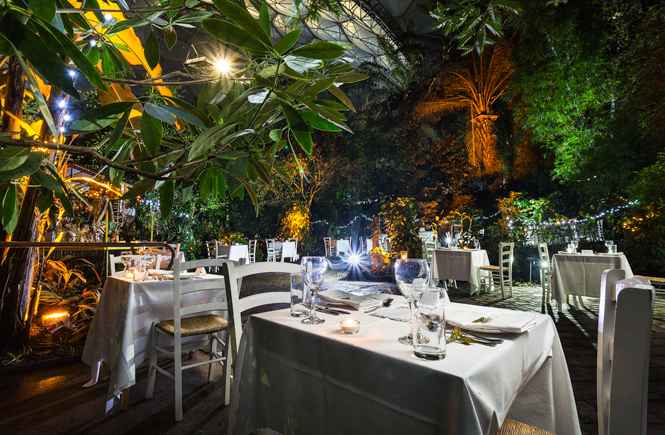 Alternatively, enjoy a whirling stint of ice-skating (which runs until 24th February) at the rink for Valentine's fun before exploring the attraction further as you allow your whimsies to dictate the itinerary and pace.
Looking for somewhere special to stay? View all of our holiday cottages in Cornwall here>
Tags: Theatre | Winter | Food and Drink | Couples |