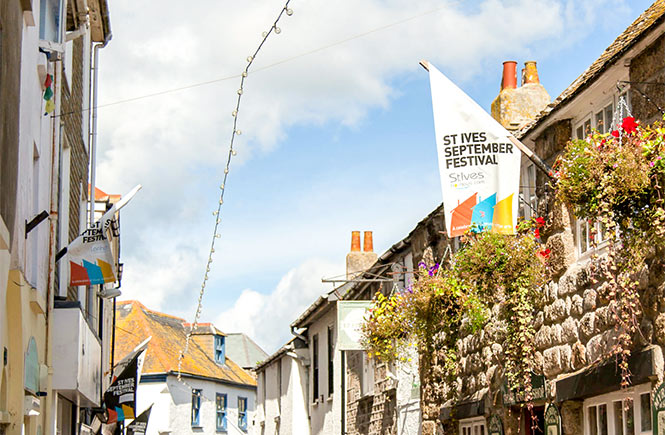 Don't miss one of west Cornwall's most stunning seaside town's fabulous celebration of music and arts during the ever popular, St Ives September Festival.
Running from Saturday 9th – Saturday 23rd September, the two-week culture fest promises to deliver a tantalising schedule of things to see and do throughout the town via an eclectic mix of music, poetry, talks, film, storytelling, workshops, theatre and art.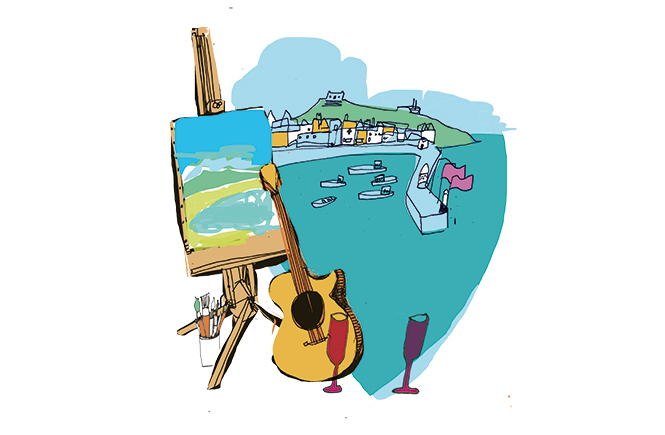 Staged throughout a number of venues including the Barbara Hepworth Museum and Sculpture Garden, Leach Pottery, Porthmeor Studios & Cellars, Lifeboat Inn, St Ives Arts Club, Porthmeor Beach, Café Art and The Guildhall, the interactive event will be kick started on the first Saturday with free street entertainment comprising a series of performances around the town.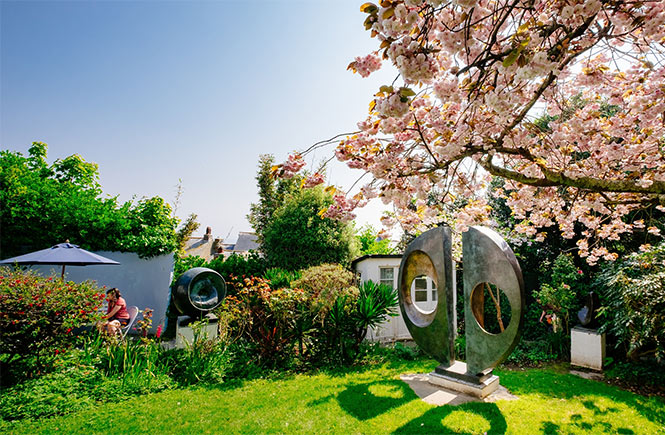 Aspiring artists or anyone simply wishing to flex their creative muscles can indulge in anything from life drawing and lino printing to experimental painting, introduction to acrylics, sketching, mixed media painting, watercolours, outdoor painting, printmaking, introduction to charcoal, sculpture, and painting with oils.
Get crafty with t-shirt printing, needle felting and by making your own upcycled jewellery, mosaics with beach finds, felted cushions and fabric flower brooches.
Meanwhile, music will take a range of forms including open mic nights, daily music and poetry in the square, live concerts and sessions from rock and blues bands to choirs, folk and jazz acts.
The huge line-up features the likes of John McCusker Band, Tom Dale, Devils Creek, Flats and Sharps, Saxy Maids, The Dappers, Tango Jazz, Jazzolea, Not The Beatles, Du Glas, Gilad Atzmon, Gordons Alive, Graham Buxton, Steve Tilston & Jez Lowe, High Voltage, Crunchy Frogg, Carly Dirty Living Rhythm, John Etheridge, Joker, Foxes Fair, The Changing Room, Spyralz, Boundless Brothers, Dirty Alternative, Wheezel Dust, Toploader, Even Nine, Los Alamos, Sinpusher, The Ronnie Scott's, Rudi's Message, The Dowling Thing, AJ from Keiko Rise, Mr T, Liam Jordan, Cornish Roots and Cara Dillon.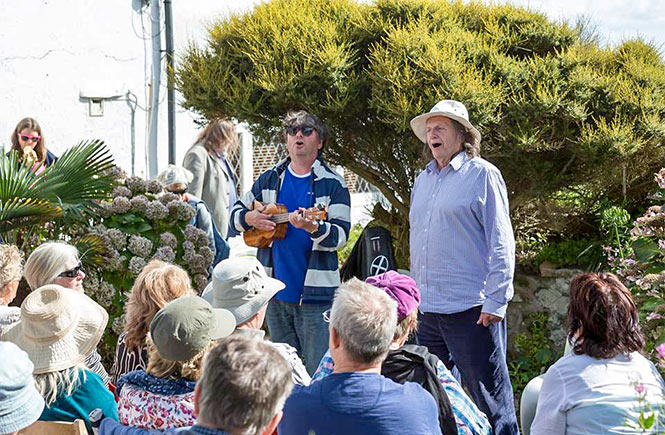 Then there's wild flower foraging, town and coastal walks, comedy shows, yoga sessions, guitar lessons, song writing workshops, poetry and book readings, studio tours, surf cinema, piano recitals and drawing and writing groups.
Catch a theatrical performance with Third Man Theatre's Drenched and Imago Theatre's Molly's Terms; and delve into St Ives' varied history and culture -from surfing and fishing to literature and art with a selection of special themed events and film nights.
Visit the Collectables Market for books, coins, stamps, pictures, prints, pottery, and jewellery; The Saffron Art & Craft Market for offerings from designers, makers and crafts people from across the county; and The Wylde Wednesday Market for everything from clothes and art to plants and gifts.
And foodies can also fill their boots at the festival too, courtesy of the Pop-Up Supper Club with Gordon Ramsey trained chef, Lee Skeet, who will be producing a spectacular six-course tasting menu of gorgeous Michelin star food at the island's Surfhouse.