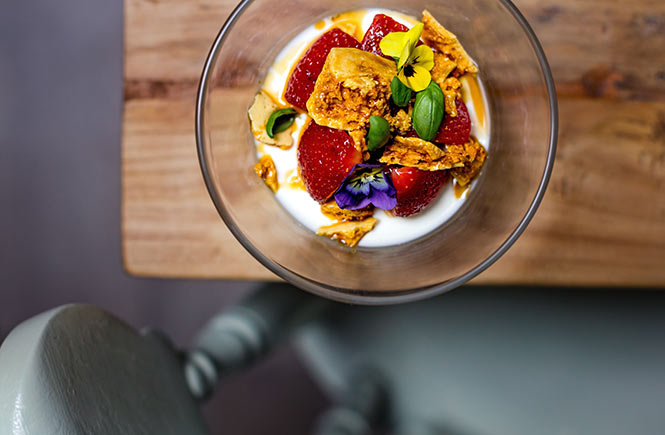 Treat your taste buds to something of a sensational experience by visiting one of the plethora of foodie events and offerings throughout Cornwall this September, where festivals, supper clubs and new restaurants to sample are all part of the mouth-watering mix.
Whether you're a bona fide foodie or simply appreciate a good feed, then the county is choc with culinary creations to suit all appetites and levels of appreciation.
A top tasting time in Cornwall this September starts here…
Newlyn Fish Festival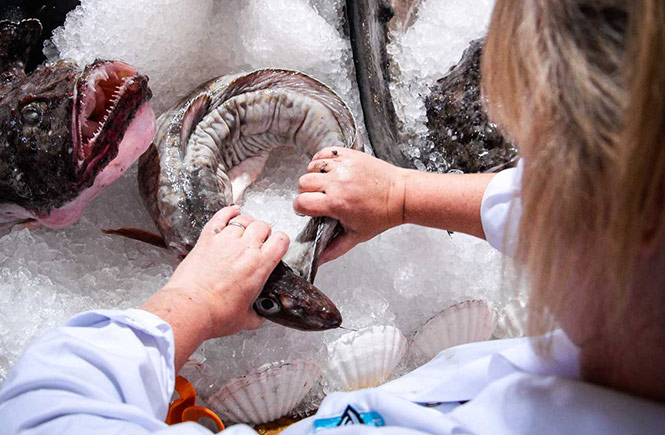 Okay, so it's not quite in September, but head to Newlyn's famous working fishing harbour on Bank Holiday Monday 29th August for a festival as unforgettable as it is fantastically fun.
Expect a unique carnival atmosphere that combines the port's maritime and fishing culture with a mesmerising mix of entertainment and hands-on activities for all the family.
A variety of spaces will accommodate all aspects of the festival, from the One and All Musical Stage to The Fish Market and The Harbour, where you'll find the likes of dance troupes and musical performances, the latest catch alongside cooking demonstrations, and bevy of stalls offering everything from local art and crafts to clothing and foodstuffs.
Children will adore The Learning Zone, Fishy Trail and Fish Tale Tent, while the luggers in the harbour, Lifeboat displays, and sculling, trawler and Lifeboat Gig races will provide spectacle highlight from the day's exhilarating schedule of action.
Eden's Festival of Food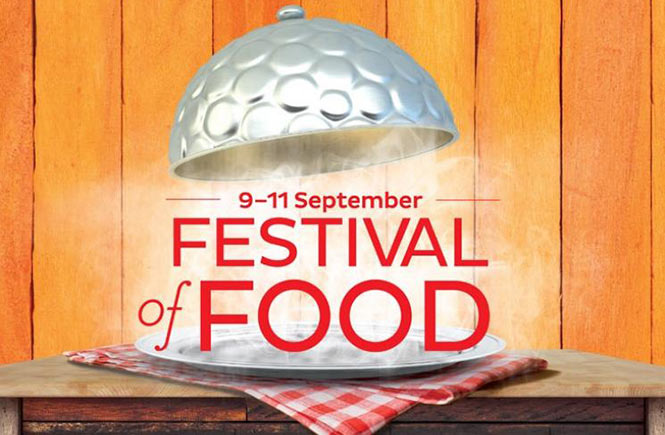 Visit the iconic biomes of Eden for a Festival of Food from 9th-11th September, where the heady likes of Phil Vickery and John Waite will be showcasing their culinary skills at one of Cornwall's most celebrated venues.
Dive into some delicious treats from local and regional suppliers including Knightor Wine, Brownie Baker, Food of the Gods, Cornish Edible Insects, Aval Dor Vodka, Buttermilk and Riverford Organic as you roam the gorgeous grounds and brush up on your own kitchen skills courtesy of a smattering of live cooking demonstrations.
Great Cornish Food Festival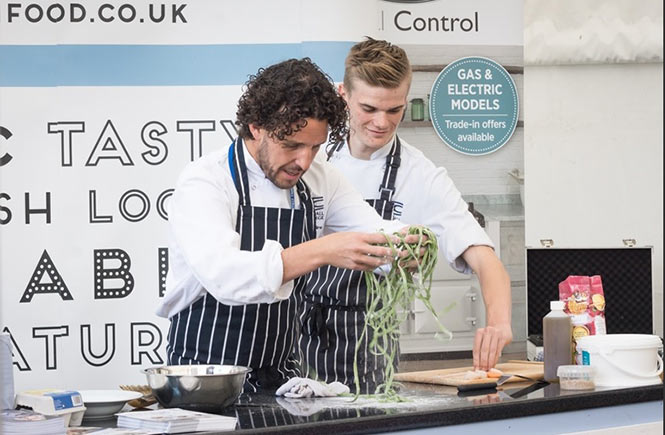 One of Cornwall's gastro greats, the festival has established itself as one of the forerunners in the culinary calendar, where celebrity chefs, engaging activities, workshops, stalls, talks, live master classes and sampling sessions across a series of stages and areas are all set to deliver a dazzlingly different day out.
This year's fantastically free three-day festival at Truro's Lemon Quay takes place from 23-25 September and features the crowd-drawing headliners of April Bloomfield and Tom Adams, amongst other top names including Paul Ainsworth (Number 6), Paul Ripley (Great Cornish Food Store), Tom Hunter (The Scarlet), Jack Stein (The Seafood Restaurant), George Pascoe (Philleigh way Cookery School) and Andy Chown (Fifteen Cornwall).
Expect a huge array of Cornwall's top food and drink producers – from butchers, bakers, dairies and chocolatiers to vineyards, breweries and distilleries, allowing you to eat your way round the event and take home some delectable goodies to boot!
Philleigh Way Cookery School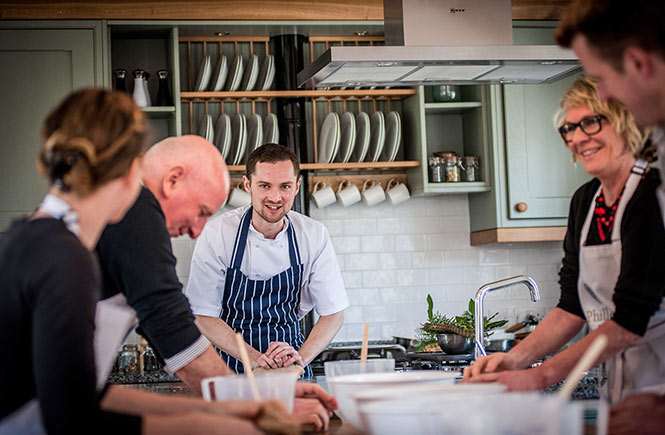 Situated in the centre of Cornwall near Truro, the award-winning cookery school continues to help its visitors find their inner chef while simultaneously serving some of the finest and freshest food from Cornwall.
From a lip-smacking selection of dining events to a diverse range of cookery classes, Philleigh Way is an inspired hub of everything foodie.
This month, you can sink your teeth into everything from their Weber Barbecue course (3rd September) to 'Cornwall in a Day' (14th September), Foraging with Cornish Wild Food (6th September), and French and American Bread (17th September).
And with their popular Woodfired Sessions still going strong throughout September (think authentic Argentinian Asado with slow cooked Cornish beef courtesy of their Argentine Parrilla or wood grill), it's a definite 'to do' for an utterly fabulous eating out experience.
The Carew Arms
For those visiting or staying in southeast Cornwall, then a new restaurant near Torpoint looks set to deliver a dining experience to truly savour.
Located in the village of Antony, The Carew Arms has recently reopened after extensive refurbishment, specialising in locally sourced seasonal dishes and bar snacks, while presenting a brilliant General Store complete with a café serving barista coffees and cakes.
Pick from a magnificent menu to enjoy mains such as hake with chorizo and warm potato and fennel salad, pub classics like fish pie and bar snacks such as Cornish Yarg rarebit as you sup on a local ale from Keltek Brewery, Harbour Brewing Company or St Austell Brewery – or sample something from their extensive world wine list.
View all our holiday cottages in Cornwall >
Tags: Eden Project | Festivals | Newlyn | Truro |