Winter is coming - if not already here - but fret not, for Cornwall's entertainment scene is still very much alive and kicking with an eclectic schedule of top-notch things to do this month.
From beer and music festivals to literary events, every visitor will find an event to pique their individual interests…
Bude Blues, Rhythm and Rock Festival – 9th, 10th & 11th November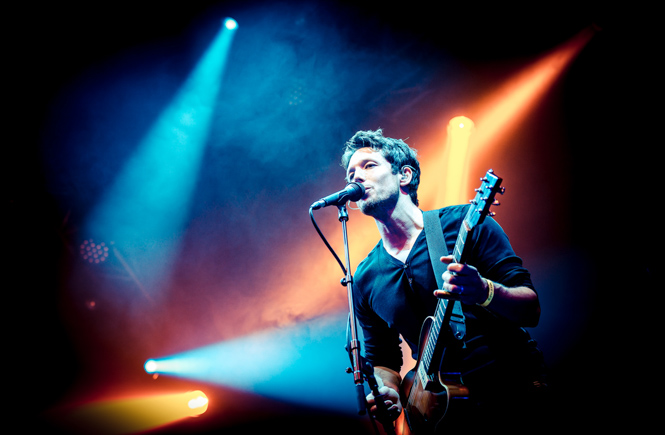 The three-day festival returns at fantastic new North Cornwall venue, Penstowe Manor Resort to present a fabulous line-up of live musical entertainment of the best bluesy variety. Focus, Thorbjørn Risager & The Black Tornado, and Wishbone Ash are headlining, with no less than fifteen other bands set to ignite your rhythm with some world-class folky beats.
Other acts travelling from the likes of Canada, Ireland, Finland and The States that are set to make an appearance include Aynsley Lister, John Verity Band, Storm Warning, Federal Charm, Chris King Robinson, Grainne Duffy, Steve Hill, The Luke Doherty Band, Connor Selby Band, Born Healer, Chantel McGregor, Erja Lyytinen, Billy Walton Band, Lightnin' Willie & The Poor Boys and The Zoe Green Band.
Expect a tantalising range of sounds as a mix of original new material is performed alongside classic numbers as you tuck into a feast of food and drink for an utterly memorable weekend out.
View all of our holiday cottages in Bude.
Cornwall Film Festival - 9th-11th November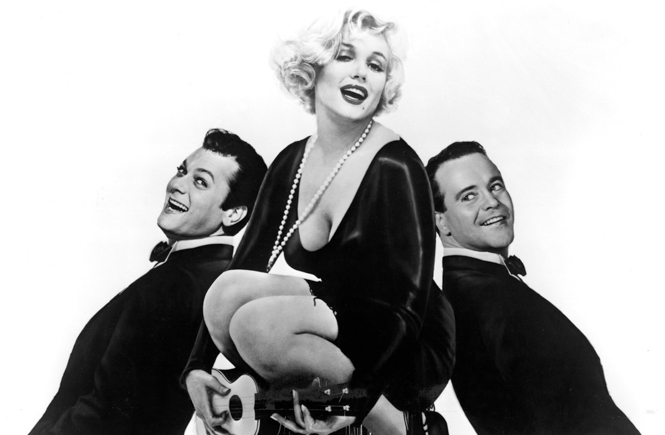 Film aficionados will flock to Falmouth for the fabulous Cornwall Film Festival at event epicentre, The Poly, for everything from exclusive, critically acclaimed new releases to independent shorts, documentaries and quirky comedies. The 17th year of the hit film event will follow the theme of Resistance, which will be explored in all genres from both UK and international cinema.
Particular highlights in the programme include Shoplifters - Preview Screening Winner of the Palme d'Or at Cannes 2018, Songbird – shot on Cornwall's own Penryn university campus, and Peterloo – an epic historical drama directed by festival patron Mike Leigh; alongside preview screenings of Colette, Foxtrot, The Tale, On a Knife Edge and The Eyes of Orson Welles. Throw in post-screening Q&A sessions, master classes, talks, networking events and array of associated events throughout the county, and everyone from curious first timers to aspiring screenwriters will delight in the festival's brilliant bevy of filmic offerings.
Browse our holiday cottages in Falmouth.
Looe Literary Festival - 15th-18th November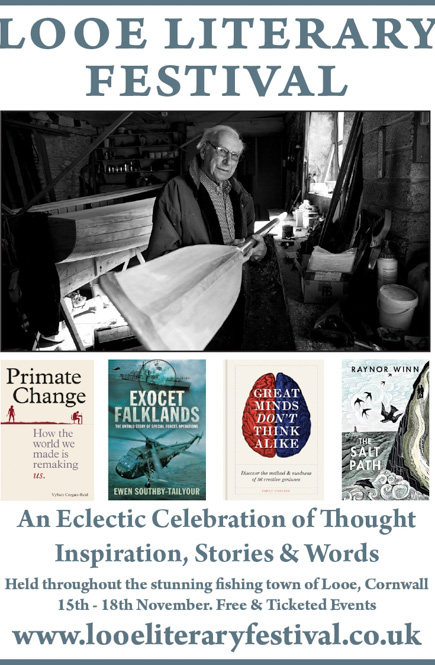 Feed your appetite for words courtesy of Looe's popular literary festival, where a heady host of speakers will feature alongside an enthralling programme of workshops and children's activities at the beautiful twin town.
This year's outing will see authors including Vybarr Cregan-Reid, Ewen Southby-Tailyour, Emily Gosling and Raynor Winn, who will all be discussing their latest works alongside a host of fascinating literary topics during this not-to-be-missed "eclectic celebration of thought inspiration, stories and words".
Take a look at our holiday cottages in Looe.
St Ives Shanty Shout Weekend – 23rd & 24th November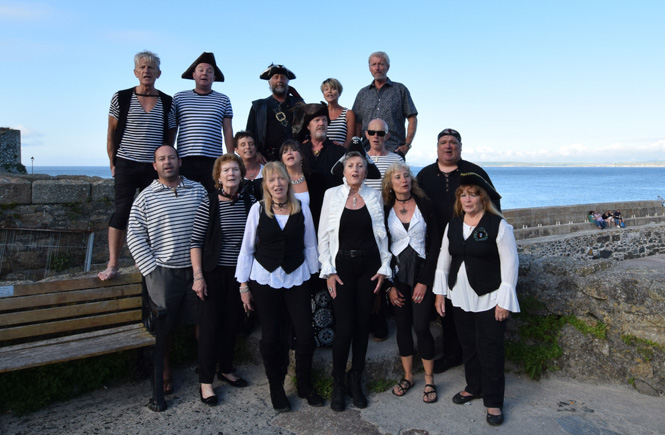 A culture fest of the most esoteric kind, the St Ives Shanty Shout Weekend is a unique and hugely entertaining event that visitors won't encounter anywhere else in the world. Now in its third year, the festival is hosted by Bamaluz Bootleggers and will feature over 20 groups singing their shanties at a number of free-entry-venues throughout the stunning seaside town.

The inspired line-up will include ACapella Moonshine, Aggie Boys Choir, Bamaluz Bootleggers, Bencoolan Wreckers, Bone Idol (Scilly Boys), Bryher's Boys, Cadgwith Singers, Cape Cornwall Singers, Du Hag Owr, Falmouth Shout, Kimber's Men, Nauti Buoys, Oggymen, Pirates Of St Piran, Rum And Shrub, Stamp And Go, Stuns'ls, The Two Anchors, Thraw'd Together and more – with charitable funds being raised for Cornwall Air Ambulance and its New Heli Appeal.
View all of our holiday cottages in St Ives.
St Austell Brewery Celtic Beer Festival - 24th November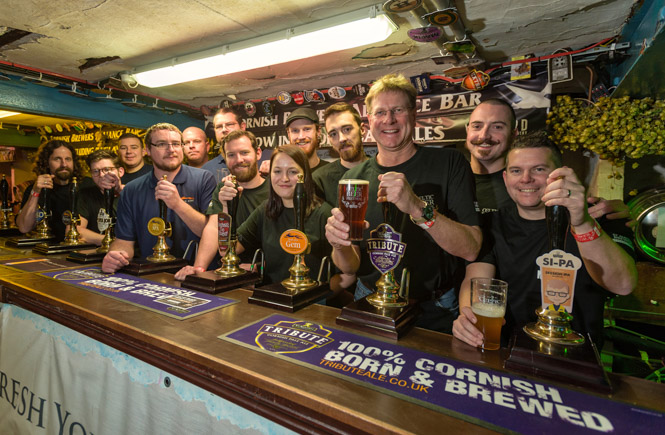 Celebrating 20 years of beer drinking fun, this year's event looks set to continue to deliver a dazzling range of ales alongside a lively schedule of live musical entertainment. Staged in the ancient and uber atmospheric cellars of St Austell Brewery, whether your top tipple is an ale, lager or stout, no less than four bars will be serving the brewery's award-winning creations, from the crowd-pleasing favourites of Tribute, Proper Job and Korev to new and limited-edition beers brewed especially for the event.
Plus, all profits will be donated to St Austell Brewery's Charitable Trust, so drink and dance to your heart's - and taste buds' – content in the knowledge that you're helping to raise vital funds for important projects across the southwest.
Browse all of our holiday accommodation near St Austell.