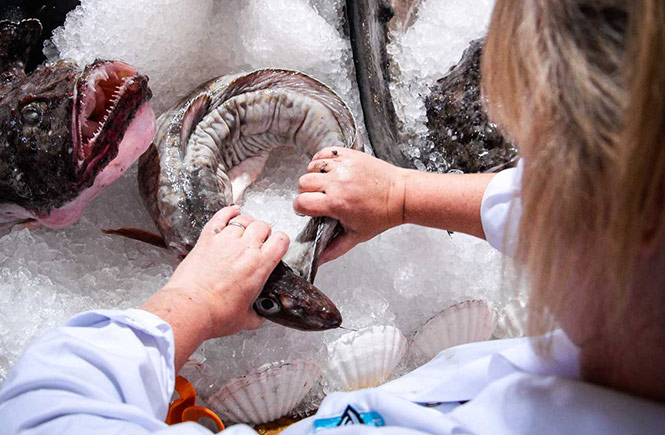 You may not get more Cornish than the Newlyn Fish Festival.
Based in the county's far wild west, the event is now in its 26th year and continues to grow in both popularity and reputation. Combining the spectacular centre stage of Newlyn's famous working harbour with a host of maritime and fishing culture, not to mention a bevy of live entertainment and activities, means you're guaranteed a day out with a sensational difference.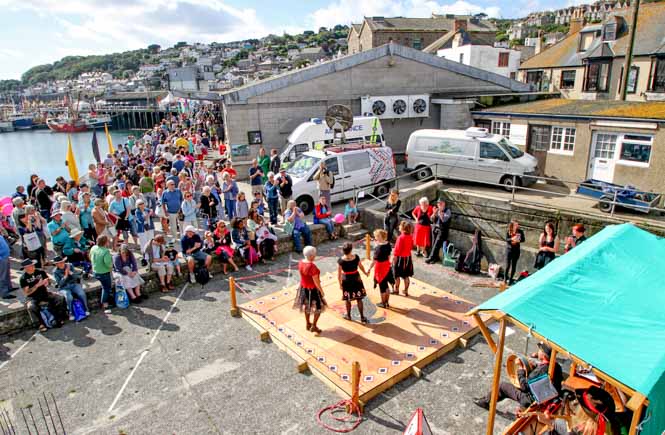 Comprising a series of spaces chock with things to see and do including the One and All Musical Stage, The Fish Market and The Harbour – the festival on August Bank Holiday Monday (31st) presents a wonderfully inviting and eclectic mix for all members of the family.
Hosted by bone fide Cornish Bard Janette Eathorne in the Festival Square, the spectacular music show will feature a selection of local musicians from 10.15-16.30, where everything from sea shanties to traditional Cornish songs, bands and choirs will be performing with spine-tingling gusto.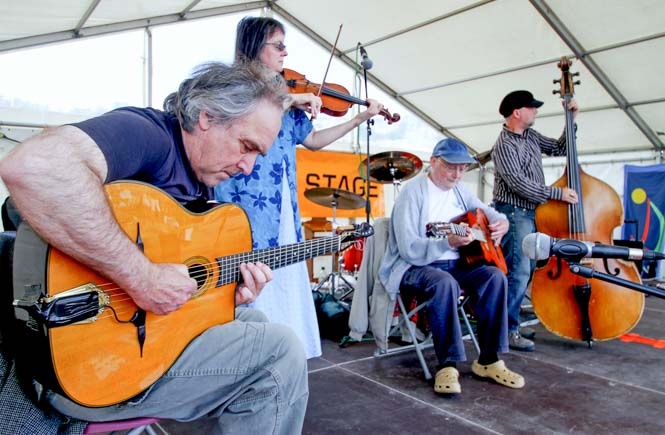 Meanwhile, the Mary Williams Pier will be home to this year's Buskers Corner and an array of musicians and dancers organised by members of the aptly named Tros an Treys, meaning 'clamour of feet'.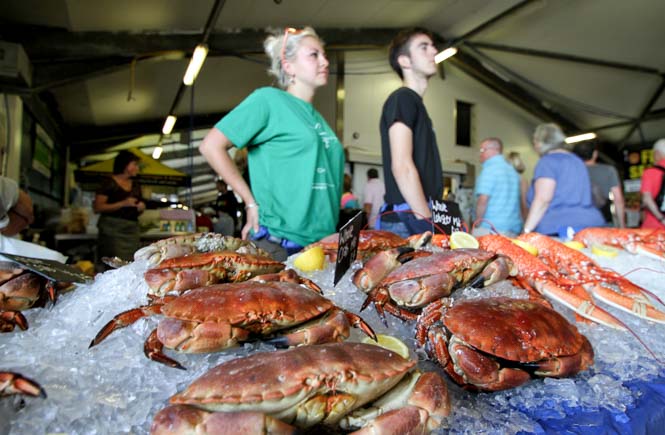 At The Fish Market, visitors will not only be treated to a mind-boggling display of species landed at Newlyn (see how many you can identify) that you can also bid on during the Fish Auction, but will discover how to cook them during The Great Cornish Fish Off.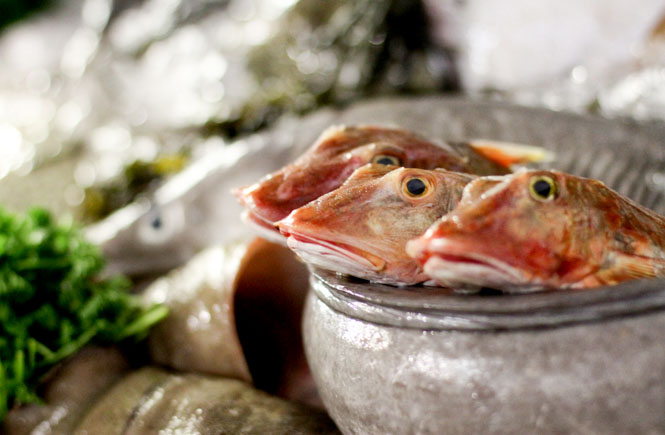 A live showcase of some seriously impressive emerging talent from Penwith College will see students pit their skills against one another in an exciting cooking session as they vie to produce the best meal from scratch in just 30 minutes.
If that's not enough to inspire you to create your own storm in a kitchen – then perhaps the line-up of world-recognised chefs such as Fiona Were, Ben Tunnicliffe and Sanjay Kumar who will feature across the itinerary of live cooking demonstrations – will.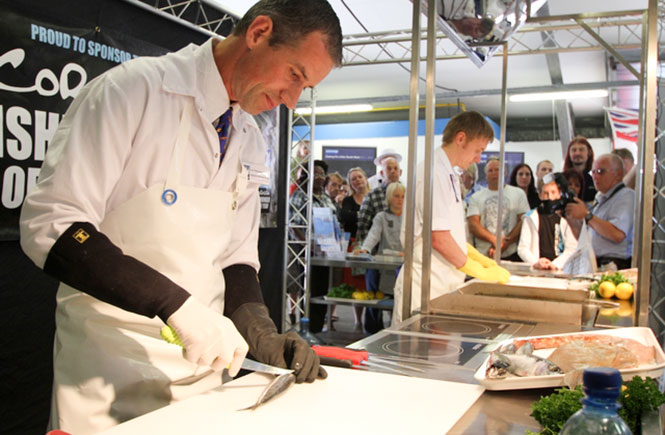 Children will find an exhilarating schedule of fun, educational and interactive talks and activities at The Learning Zone. Cornwall Wildlife Trust will fascinate young minds with their 'Crabs & Critters' talk, and will be joined for the first time by former Tate St Ives' project, Porthmeor Studios & Cellars Gyotaku workshops.
Discover more about the history of trawling via Newlyn Filmhouse's Fish Films in the Fridge, which will illustrate working life through archival footage from 1935 and 1940; and by paying a visit to the MemoryFish stand for their exhibition of digitised photos and film from some of Cornwall's leading fishing communities.
Then there's action aplenty courtesy of the Lifeboat Gig Race – who will be rowing for the Trafalgar Trophy, a rescue demonstration from Penlee Lifeboat Station, and the chance to hit the high seas (or keep your feet dry and fill your belly at their cake stall) with the Sea Cadets.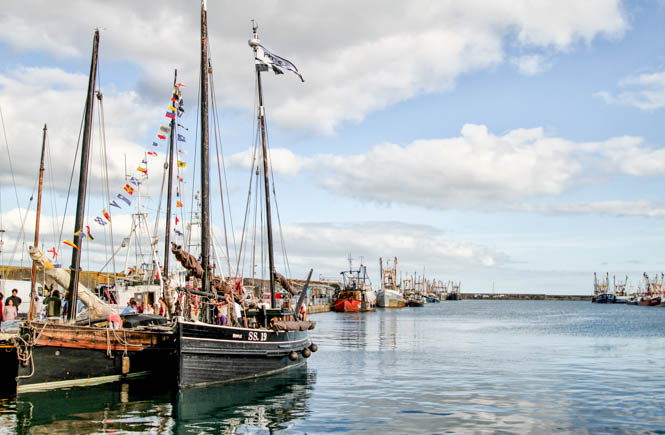 Spy the luggers in the harbour, embark upon the Fishy Trail, and enter the magical realm of the FishTale Tent for The Sea Show – a brilliant fusion of natural history, comedy and puppetry presented by Squashbox Theatre.
You can also shop in style with a seemingly endless assortment of stallholders plying their wares. From art, crafts and homewares to jewellery, skincare and clothes, expect some retail therapy of the most-wanted calibre.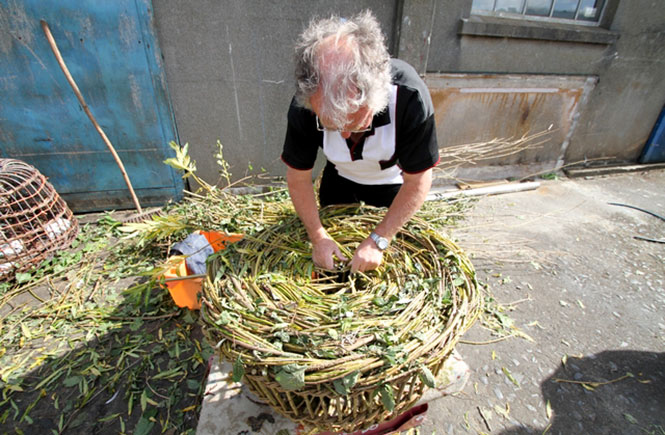 Whether you're there for the activities, music, dancing or festive atmosphere, one of the main highlights of the event has to be its food. Stacks of stallholders will present the lip-smacking likes of pasties, curries, seaweed sausages and cheese, along with sweet treats such as crepes, brownies and ice cream for a top tasting pit-stop to an utterly fabulous day out.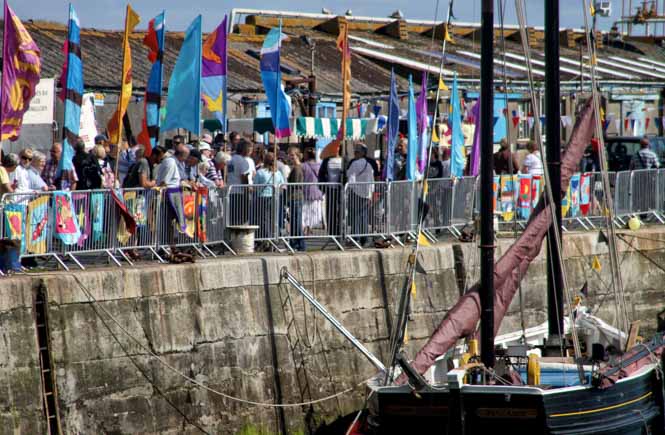 View all our holiday cottages in Newlyn >
Tags: Newlyn