It's here folks! Spring has finally sprung and Cornwall's entertainment schedule is calling, presenting visitors and locals alike with an exciting and eclectic array of things to see, do, eat and hear during the season that launches the county's famed festival series.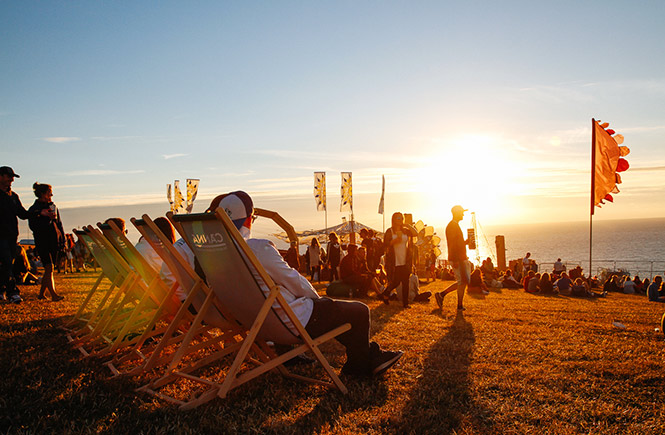 From cultural events and culinary hotspots to nature and the great outdoors, music and art, all manner of spectacular things will be celebrated throughout the month of May, so make sure you attend a festival or two to experience some unique character and make all the more memorable your stay here in Cornwall.
The Masked Ball Spring – 3rd-5th May
Porthleven's popular three-day hedonistic party takes place in and around the harbourside town, specifically on the cliffs at Beacon Crag, and this year features a huge line-up of acts from the likes of Optimo, Psychemagik, Powder, Telephones, Francis Inferno Orchestra and Felix Dickinson alongside glamping, hottub disco and lazer shack.
Find places to stay in Porthleven >
St Agnes Bolster Festival 4th-6th May
Commemorating Cornish music and art with individual aplomb, the event features life size puppets, drum band and huge 28-foot effigy by way of re-enacting the famous legend of the giant, Bolster. Plus, there will be pageantry, live music, dancing and refreshments to savour.
Find places to stay in St Agnes >
Helston Flora Day 8th May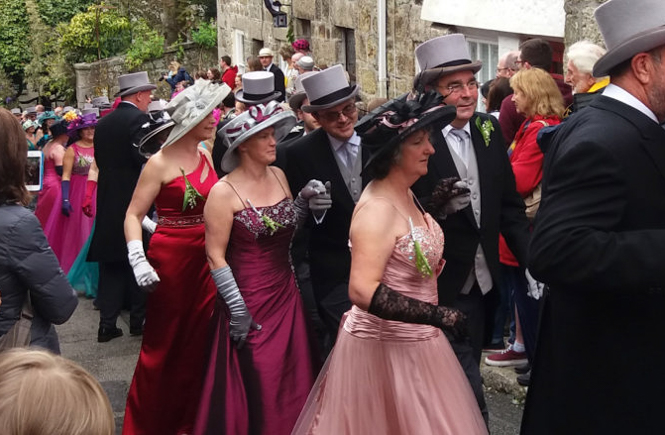 Visit the town for its annual traditional celebration, where the famous Morning Dance commences at 7am and will be followed by Mummers' Play, Hal-An-Tow, The Children's Dance, The Midday Dance and The Evening Dance, so whatever time of day you roll up, you'll be treated to a slice of the spectacle.
Find places to stay in Helston >
St Ives Food and Drink Festival 10th-12th May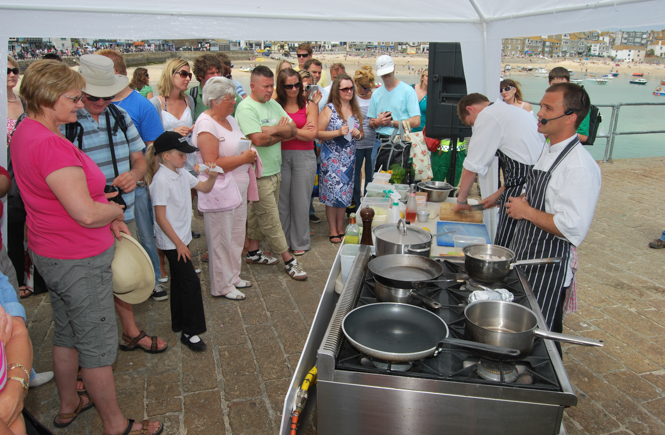 The county's best suppliers and chefs gather at the famous seaside town to present a food fest like no other on the golden sands of Porthminster Beach. Tuck into street food, watch cookery demonstrations, and stock up on an array of edible and quaffable delights as you soak up the atmosphere provided by live music, art and various activities.
Find places to stay in St Ives >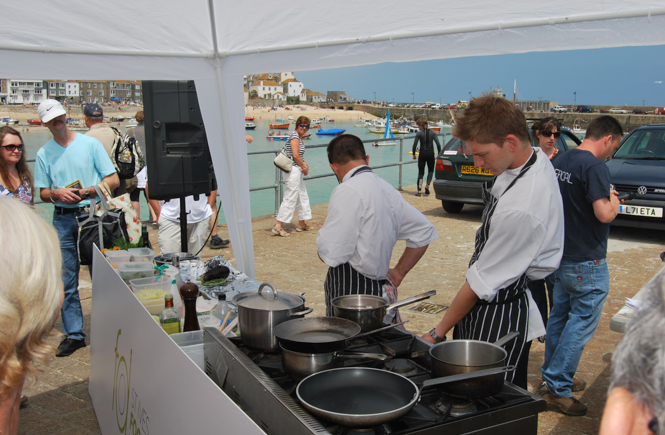 Fowey Festival of Arts and Literature 10th-18th May
Feed your inner culture vulture with a visit to Fowey for their fabulous festival, where you'll be immersed in a world of books, sounds, walks, workshops and talks. Confirmed names include musician Seth Lakeman, broadcaster Andy Kershaw, artist John Dyer and authors Patrick Gale, Diane Setterfield, Kate Williams, Ben Kane, Nina Allan and Ruth Ware.
Find places to stay near Fowey >
Bude & Stratton Folk Festival 24th-27th May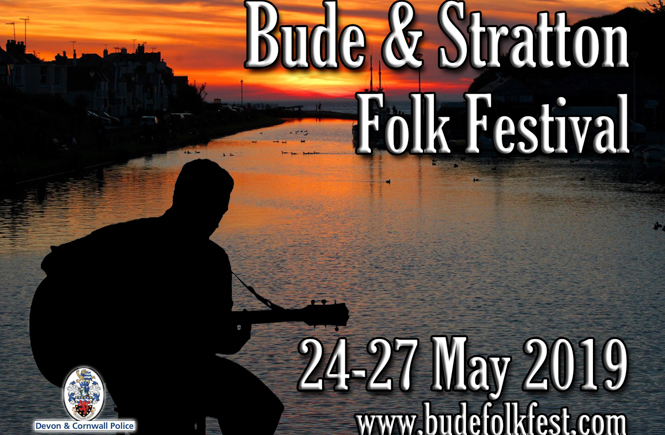 Spice up your May Bank Holiday weekend with a trip to Bude for its not-to-be-missed folk festival, which combines music, dance, storytelling and song at one of north Cornwall's most beautiful coastal settings, making it a firm favourite for the whole family on the events calendar. Expect choirs, concerts, singing, open mics, jam sessions, bands and workshops from a host of guests.
Find places to stay in Bude >
Fal River Festival 24th May – 2nd June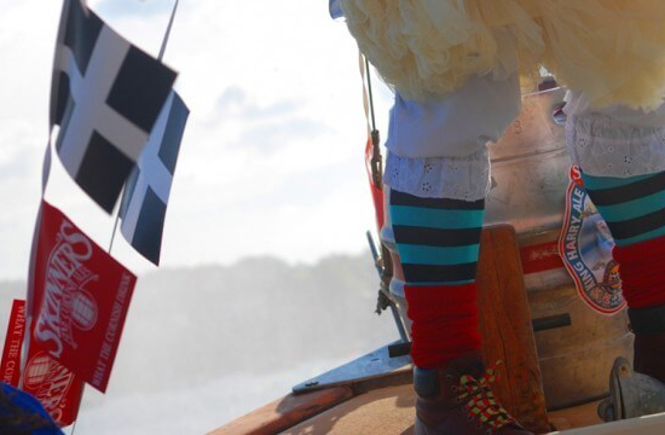 Explore the outdoors and an assortment of cultural landscapes courtesy of this exhilarating ten-day spectacular, which presents hundreds of events from art and adventure to food and film. Whatever you fancy, be it music concerts, crafts, on-the-water action, walks, activities or literature, you'll find something stellar to suit while discovering one of south Cornwall's most majestic maritime locales.
Find places to stay in Falmouth >
Open Studios Cornwall 25th May - 2nd June
Artists the Duchy over will be opening their doors for an exclusive sneak peek into their creative worlds and works, giving you the chance to freely roam private studio spaces as well as discover new places, from historic buildings and rural cottages to townhouses and seaside galleries. What's more, a plethora of workshops and master classes invites visitors to try their hand at a host of pursuits, from painting and pottery to jewellery making, adding a wonderfully hands-on element to the interactive event.
View all of our holiday cottages in Cornwall here >