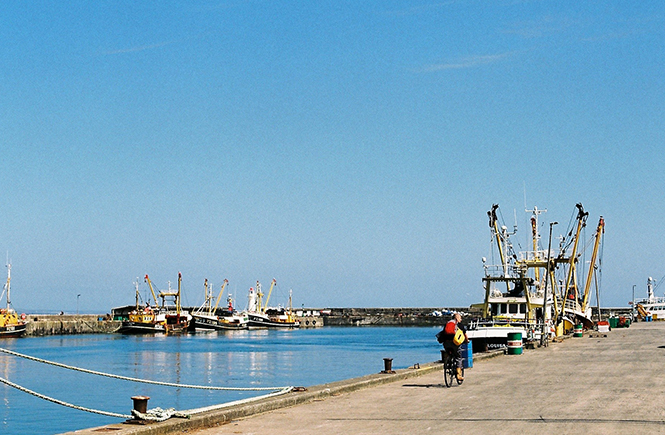 You'd be forgiven for thinking that Newlyn is all about the fish. Home to one of the largest fishing fleets in the UK, and providing a livelihood for many, the industry contributes millions of pounds to the Cornish economy each year. If you're an early riser, you can see the mornings' catch being sold off at auction in the iconic fish market, some of which is snapped up by local restaurateurs.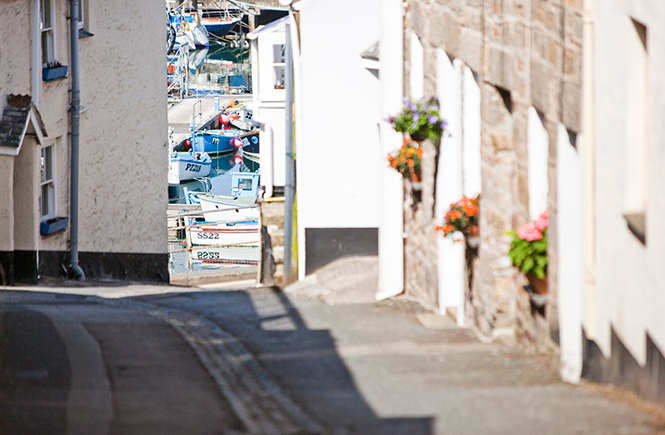 Cold, hard, dirty work, fishing remains the most dangerous occupation there is in this country. But it's also real work. For some it's a tradition that the men in their family go to sea, for others a lifeline, when jobs are so scarce. Newlyn as a working fishing village is what attracted a shoal of eminent artists to its cobbled streets, bustling harbour and busy, pilchard strewn shores in the mid 1880s.
Establishing the famous Newlyn School, Stanhope Forbes, Walter Langley and Henry Scott Tuke championed en plein air painting, often choosing local fisherman and their wives as their subjects. A second wave of influential artists, including A J Munnings, Lamorna Birch and Laura Knight, came to Newlyn and its environs in the early 1900s. Visit the marvellous Penlee House Gallery to see their work.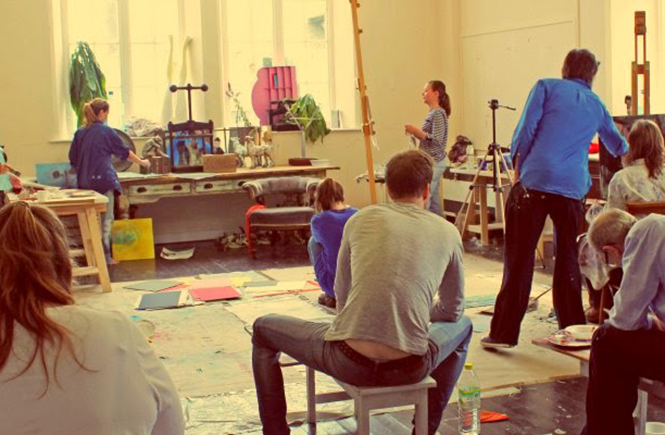 Today, art remains an integral part of Newlyn's character and attraction. From the prominent Newlyn Art Gallery and other smaller commercial galleries, to the highly successful Newlyn School of Art perched atop of Chywoone Hill, plus numerous studios like those at Trewarveneth, the stunning Copper Works, and the dozens of acclaimed artists and makers (Richard Cook, Jason Walker, Susannah Clemence, Helen Feiler) living and working here. Now in its ninth year, the Newlyn Arts Festival aims to celebrate everything that is arty and creative, with this year's programme promising a rich haul of wonderful events.
The opening party at Newlyn Gallery on Friday September 25th, will feature music by Moon and Grace, food by Little Wonder Cafe, and a warm welcome from the new festival patron, Newlyn-raised film and theatre director, Michael Grandage CBE. The main exhibition is Always Changing, Forever the Same, alongside an installation from local poet, playwright, producer and performer Callum Mitchell and a retrospective of the late Bernard Evans work. A familiar sight down by the harbour painting the fishermen at work, there will also be a Bernard Evans Trail around the village during the festival, with maps available from Newlyn Gallery and The Centre.
As the festival hub, The Centre will host a wide range of talks, poetry, and performances including Jak Stringer's one woman show about Victorian author and rambler Wilkie Collins, Penzance Youth String Orchestra in concert, National Minority, award-winning playwright Alan M. Kent's latest play, Gypsy jazz music courtesy of Djazz Celtica in aid of the RNLI Penlee Branch, songs from the Penzance Amateur Operatic Society, a special screening of Miracle Theatre's film Tin, a family puppet show and more.
On for two weeks until Sunday October 11th, you can download the full programme from their website www.newlynartsfestival.org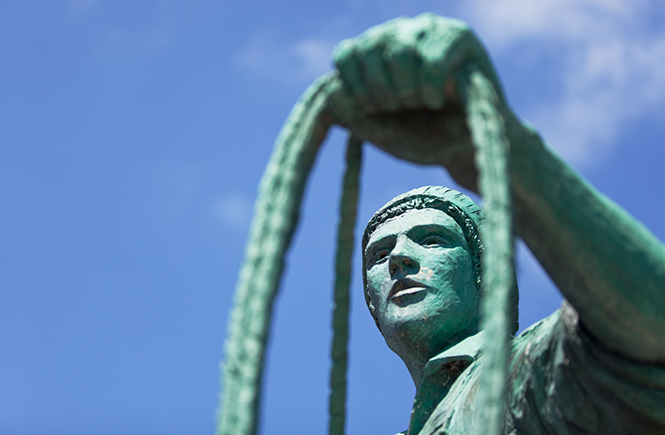 But perhaps Newlyn's greatest charms can be appreciated merely by going for a wander. Get lost in its convoluted back streets, which wend their way up the deceptively steep hill. Explore the old harbour workings and hidden beach. Watch the fishing boats coming and going. Spend a contemplative moment by the life size bronze fisherman casting his line out to sea, made by local sculptor Tom Leaper. Or why not take a sketchbook or camera, and capture some memories of your own.
Grab a pint in a real 'spit and sawdust' fishermen's tavern like The Swordfish, or enjoy some of The Red Lion's legendary crab soup. While the Newlyn Meadery is a family-friendly eatery, where fingers, not forks, accompany the basket meals served up by Cornish maids, and the liquor of the gods, honey mead, is the tipple of choice. Prefer something slightly more up-market? Treat yourself to supper at the Mackerel Sky Seafood Bar. Or dine at Michelin star chef Ben Tunnicliffe's The Tolcarne Inn. Not forgetting the Newlyn Cheese and Charcuterie for all your deli and picnic needs, and the best ice cream in the west, Jelberts; the only dilemma, as it only comes in classic vanilla, whether to go for added Cornish clotted cream, a flake, or both.
Read more about seafood restaurants in Cornwall >
Stay in one of our Newlyn cottages >