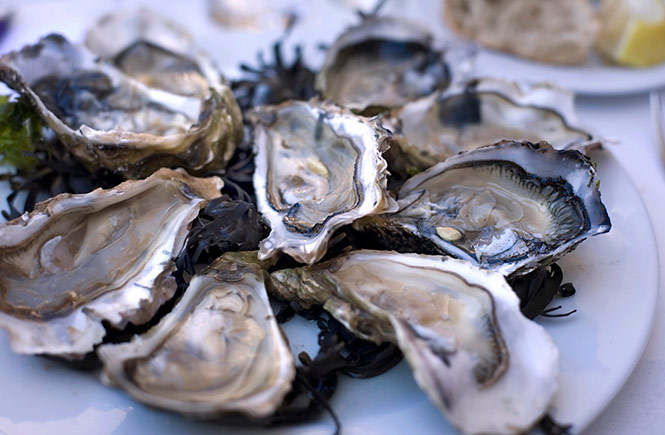 Oysters, a bit like Marmite, you either love 'em or… you're still trying to educate your palate! I'm in the latter camp, so although me and oysters aren't bosom buddies, I'm always willing to give them a try. After all, these days there are so many more ways to prepare them other than au naturel. While an event celebrating these illustrious bivalve molluscs is always going to be about so much more than just eating them.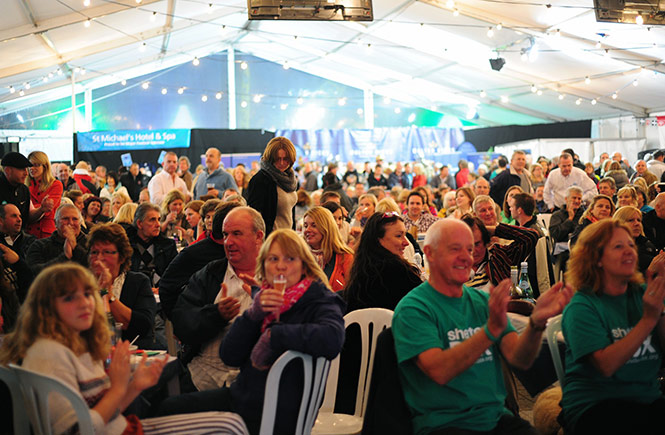 Held over four days, Cornwall's incredibly popular Falmouth Oyster Festival marries tasty cookery demonstrations, master-classes and talks, with opportunities to sample all kinds of seafood, and other delicious local produce, not forgetting fine ales and wine. The varied programme also includes fantastic live music from folk to soul to sea shanties and everything in between, plus a vibrant town parade, a unique working boat race, kiddies shell-painting, and if you fancy yourself as a dab hand with a sharp knife, you can even enter the hotly contended oyster shucking competition. A real family-friendly foodie 'must see and do' day (or four) out, apart from a special evening with Cornish comedian Johnny Cowling and guests, where all proceeds go towards the Fisherman's Mission, amazingly the entertainment is free.
Bound to appeal to all seafood and maritime heritage lovers, the festival celebrates the start of the oyster dredging season which runs from October to March, as well as the prized native Fal Oyster itself. An integral part of the area's local history, Cornish families have gleaned a living from harvesting oysters in the Carrick Roads and surrounding rivers for more than a hundred years, with some of the oldest boats still working today, having been built in the 1860s. Ancient laws put in place to protect the natural ecology of the riverbeds and oyster stocks, still prohibit the use of engines. Instead, the traditional methods of sail power and hand-pulled dredges are used, making this one of the rare oyster fisheries in the world to do so. To see the Falmouth Working Boats in action, don't miss the race 11.30am Sunday.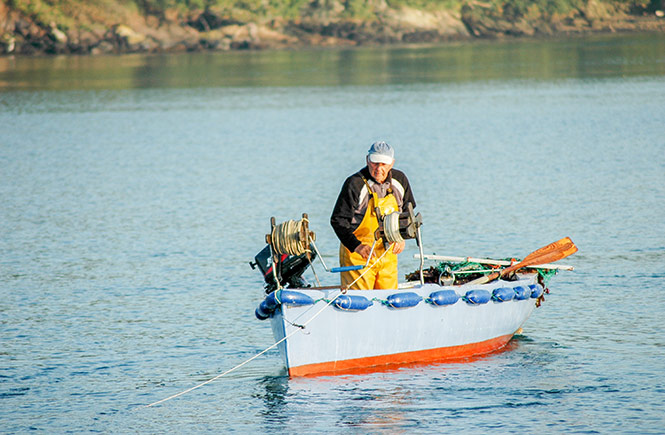 A much sought after delicacy on the modern menu, in the 19th century oysters were plentiful and cheap, favoured by those of minimal means to bulk out dishes such as pies, soups and stews. Some aficionados insist that they're best eaten raw, maybe with a squeeze of lemon juice, freshly ground black pepper, or a drop of Tabasco sauce. They can also be steamed, grilled, poached, battered into tempura, simmered into a sauce, or Aussie style, bunged on the barbie. But for the best recipe tips and ideas, the festivals expert guest chefs should be your first port of call.
Chris Eden will officially open the festival on the Thursday, demonstrating his award-winning culinary skills, by preparing freshly dredged oysters and fish from the morning's catch. The first Cornishman to receive a Michelin star for a restaurant in Cornwall, The Driftwood Hotel in Portscatho, Chris is passionate about seasonally focused food, and working with local suppliers to ensure the best quality produce makes it onto his customers' plates. He'll be joined by Annie Sibert who set up the My Fish Kitchen cookery school, so expect lots of fishy tips and treats.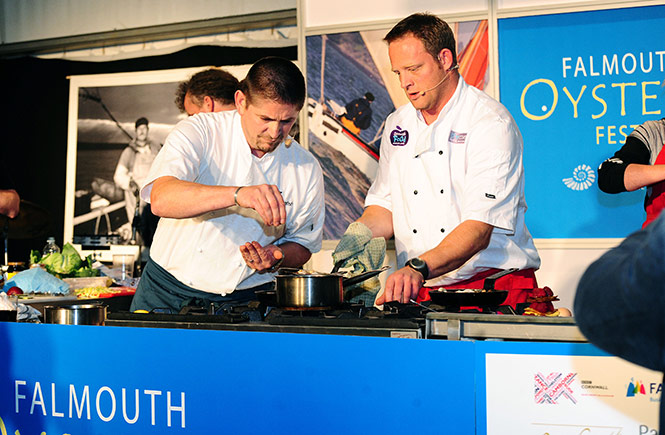 So go on, even if you're still undecided, do give these slippery, slimy, sensuous shellfish the benefit of the doubt. And not just because of their legendary aphrodisiac properties. As 'eaters', Fal oysters may not produce pearls, but they are jam-packed full of lovely zinc. Great for making you feel good, boosting energy levels and your immune system, zinc can also help get rid of acne, make your bones stronger, and yes, apparently, improve your sex drive.
Oyster convert or not, remember there is so much more to this event, and it's all as Cornish as you like. The Falmouth Marine Band and The Oggymen, 'proper Cornish singers' are worth going for alone. Taking place from Thursday October 8th to Sunday 11th, for the full festival programme do visit the website. Bon appetite!
www.falmouthoysterfestival.co.uk
View our holiday cottages in Falmouth >
Tags: Falmouth