As the Cornish National Day continues to gain notoriety the world over, so the schedule of events to commemorate the Cornish patron saint - and everything Cornish to boot - becomes an ever-expanding affair.
Today, it's not just a day-long event of flag wielding parades, beer swilling and pasty munching, but is, in fact, something of an eclectic cultural occasion to behold.
From street entertainment such as ceilidh and folk dancing to Duchy-wide anthem singing, World Pasty Championships, live music, arts and crafts - St Piran's is putting Cornwall's unique heritage on the map in a number of not-to-be-missed ways…
Live music
Start the festivities early with a live music gig such as The Scribes (2nd March, The Acorn Theatre in Penzance), Motown Pirates (2nd March, The Seahorse, Pentewen) or Sam Carter (3rd March, Tolmen Centre Constantine, Falmouth).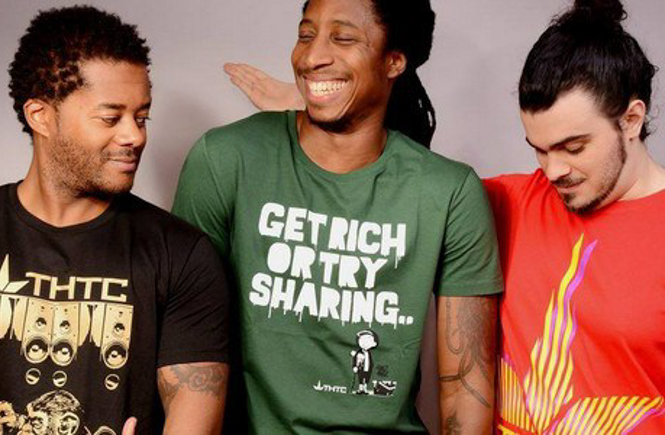 Then there's St Piran's in Penwith (St John's Hall, Penzance, 4th-5th March): the town's 13th annual Cornish Concert and Furry Dance, featuring over one hundred local school children in a choir along with dancing from the Penzance Guizers.
Alternatively, opt for some traditional sounds in a stunning Cornish landmark courtesy of Epiphany to Lent concert at the awe-inspiring, Truro Cathedral (3rd March).
St Piran's Day / Good Peran (5th March)
From Penzance to Truro, Redruth and Perranporth's all-out celebrations featuring parades, live entertainment, market stalls, street performances, and food and drink aplenty, to local villages staging their own esoteric versions of St Piran's Day, wherever you're staying or wish to take part in the celebrations, rest assured it'll be an uber memorable and wonderfully exuberant affair.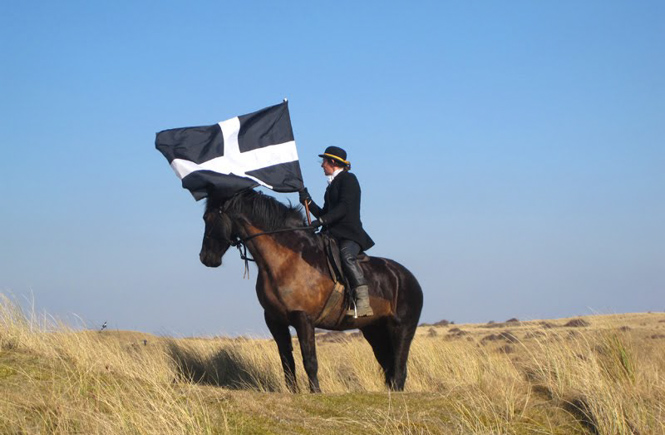 Trelawny Shout (5th March)
With some hosting their own, early shouts (like Redruth's Countryman Inn on 3rd March), the united singing of the national anthem, Trelawny, is usually reserved for 9pm at a pub near you across the county. So long as you sing with gusto and guzzle Cornish ales, knowing the words isn't a hugely necessary pre-requisite to the evening's festivities. However, you can find the lyrics on the St Austell Brewery website here>
St Columb Hurling, Newquay
5th-16th March
Traditionally taking place on Shrovetide (Shrove Tuesday and the second Saturday afterward), St. Columb Major's hurling matches occur in the town's streets and surrounding countryside, starting in the Market Square at 4.30pm.
It plays out a bit like a raucous game of rugby between the townsmen and countrymen, who strive to maintain possession while pushing toward their respective goal, ending in the hurler that carries the ball over the boundary returning atop the shoulders of his team-mates to celebrate with copious rounds of 'silver beer'.
World Pasty Championships, Eden Project
Saturday 2nd March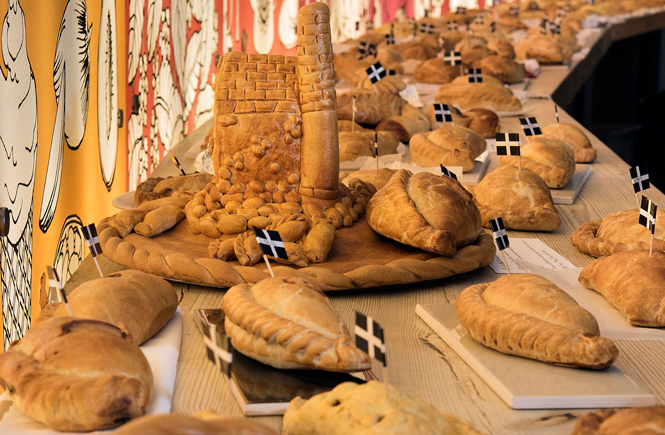 The Eighth World Pasty Championships look set to the biggest yet – with both amateur and professional entrants from around the world vying for the much-esteemed title. Anyone visiting the iconic biomes will not only be treated to an abundance of Cornwall's most famous foodstuff, but an exhilarating assortment of entertainment from live music to comedy acts – all culminating in the anticipated, Oggy Oscars.
St Piran's at Wheal Martyn
Visitors to family-friendly Wheal Martyn will lap up the plethora of Cornish celebrations, with tickets including a plate of Cornish crib and a cuppa. Expect a feast for the eyes and bellies, with everything from baking and home brews to photography, music and craft competitions, and local brewery and gin stalls.
St Piran Nos Lowen, Old Bakery Studios, Truro
Saturday 9th March
Take a final flight of Cornish-themed fancy with Cornish Celtic dance music leaders, SKILLYWIDDEN (and selected guests), who will be staging an unforgettable show of original nos lowen ('happy night') dancing. Get your Cornish groove on and discover all the moves with the dance experts and fellow crowd members as you stomp your feet to a contemporary-meets-traditional soundtrack for an energised and ultra fun night out like no other.
Looking for somewhere to stay? View all of our holiday cottages in Cornwall here>