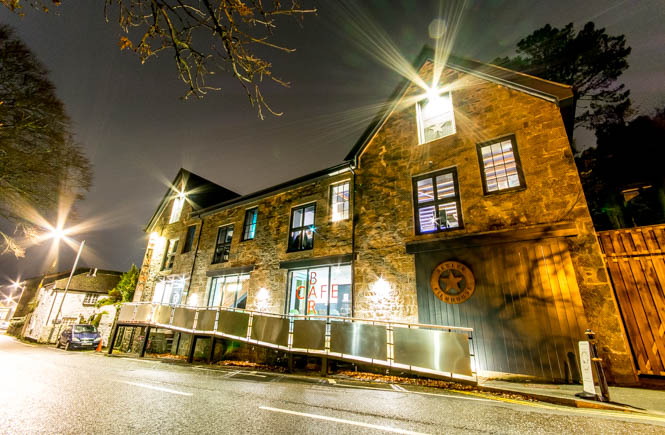 Things are afoot in Newlyn. Still home to one of the largest fishing fleets in the UK, and as Cornish as you like, there's a vibrant artistic community here too. Newlyn Gallery, Newlyn School of Art, The Copper Works, The Centre, which hosts live music, theatre, dance and spoken word events, an annual Arts Festival in October, excellent restaurants like Mackerel Sky and Tolcarne Inn, and even an artisan cheese shop.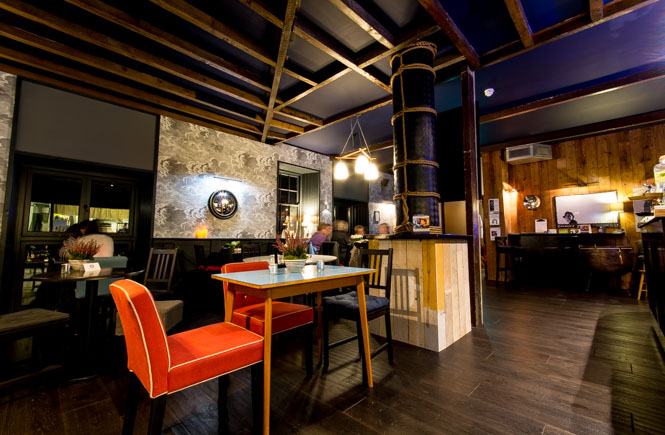 Adding another element of sophistication to the village's thriving cultural scene, the rather marvellous Newlyn Filmhouse opened its doors in March 2016. An independent two-screen cinema, offering the best of mainstream and world cinema, it has to be one of the classiest places in which to watch a film anywhere.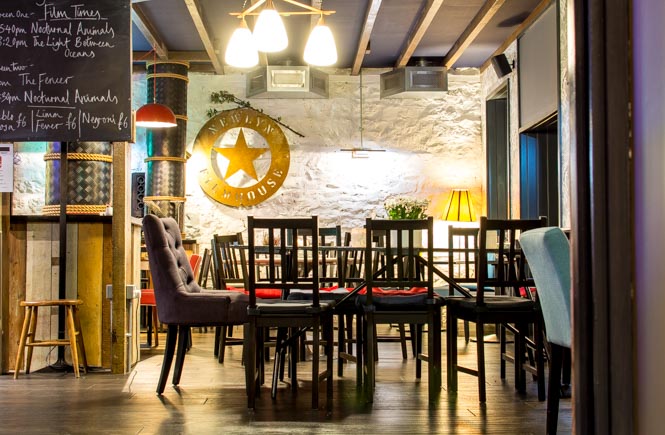 Housed in what used to be Turner's Warehouse, an old fish processing factory, having searched long and hard for the right premises, joint owners Suzie Sinclair and Alastair Till recognised its potential. Keen to bring a cinema back to Newlyn after a fifty year absence, it wasn't an easy project, but their determination and attention to detail has netted them a splendid catch.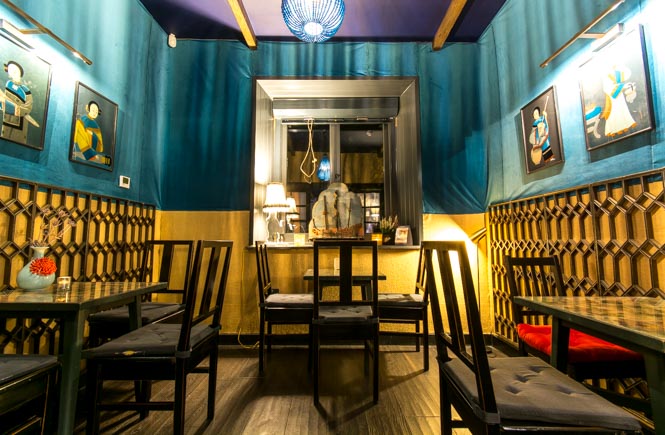 I was lucky enough to see inside the place three years ago, when an artist-led group exhibition called Suspended Sentences, was held in what was then a run-down, dilapidated building. Transformed beyond belief now, there are still echoes of its fishy past, with many of the original features having been retained and celebrated. There's the quirky Berkel Auto Scale, with a permanently smiley face (Alastair says it never left the building, so must have been fun and games to lug around during the refurb as it looks heavy). Fridge freezer temperature gauges, like mini clocks, adorn the wall leading up to the cafe, the timberwork having been lovingly restored, while air vent ducts in the spacious, attractive Cafe Bar, lend a certain industrial chic.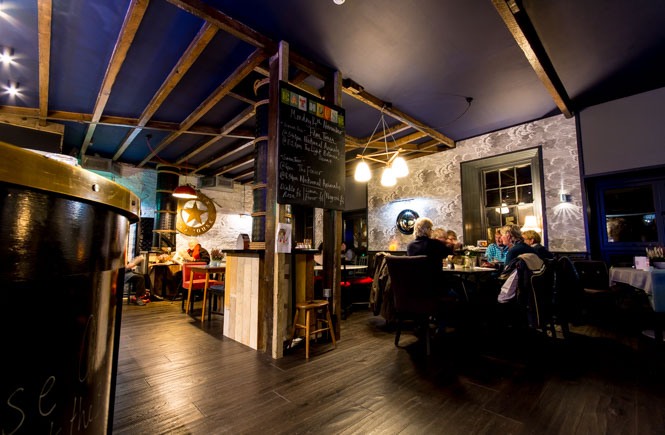 In fact, everywhere you look there are traces of the old, combined with tasteful, contemporary furnishings, lighting and objet d'art. The fabric of the building has been sensitively allowed to shine through, thanks to the existing materials being recycled as much as possible. The overall result has created a stylish, modern setting, without any hint of pretentiousness, which is quite an achievement. It's also entirely wheelchair friendly!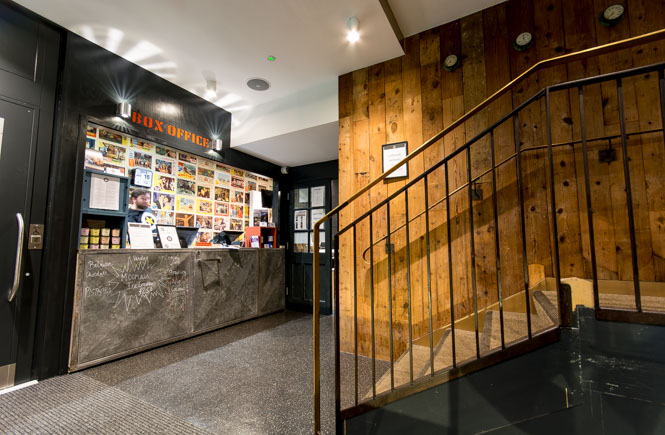 As soon as you enter, you can't help but be struck by the dozens of colourful vintage lobby boards papered on the wall behind the Box Office. Believed to have come from a cinema in Cuba, the circa 1947 – 54 Hollywood style posters are a delight, and set the tone for what will be a cinema viewing treat. Promoting local Cornish producers like Zennor-based Moomaid, tubs of delicious ice cream can be taken in with you, as can alcoholic and non-alcoholic beverages from the bar. A much more grown up option than the traditional slush puppy, but be warned, the Filmhouse is a popcorn free zone.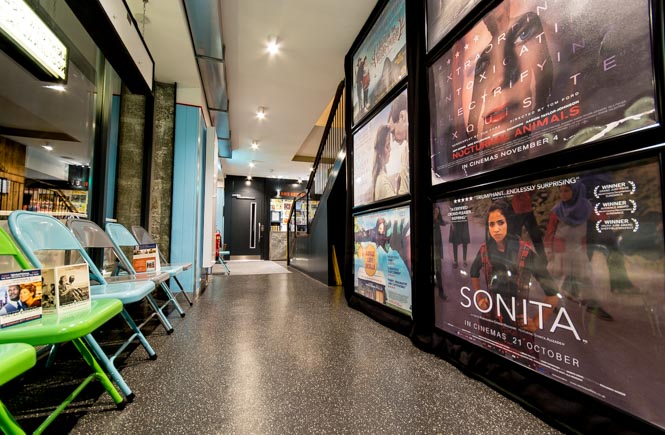 Along the corridor, there's a large black & white framed promo poster for Cornish filmmaker Brett Harvey's hilariously dark comedy feature film Brown Willy, while upstairs there's another one for Bronco's House, a 16mm handcrafted film made by Mark Jenkin, literally just up the road, and one of the first films to be screened here. Cornwall has a surprisingly rich film production scene, helped in part by Falmouth University's degree courses, but also due to the sheer depth of home grown talent. Special Q&As with the filmmakers were held after both these film screenings, a rare insight into the writing, on location filming, editing and overall directors' vision.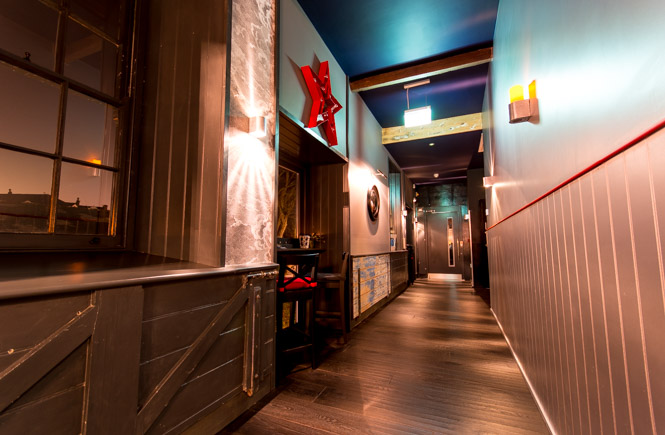 The cinemas themselves are state-of-the-art sleek. Screen 1 seats 80, Screen 2 55, and oh what fabulous seats they are. Soft, cosy, comfortable, with plenty of leg room, and properly raked so you don't have to worry about a tall person sitting right in front of you. There are even double seats for couples or friendly friends.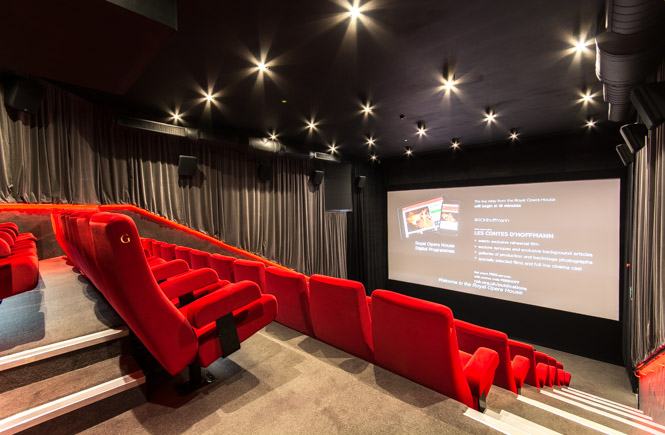 The programme changes frequently, but includes a broad mix of the latest blockbusters, off-beat independents, children's films, foreign language films and regular Penwith Film Society screenings. Popular live streaming broadcasts from the National Theatre, Royal Opera House, Royal Ballet and special Exhibition On Screen events, ensure you stay up to date with all the culture from the capital, without having to travel up to London. Result.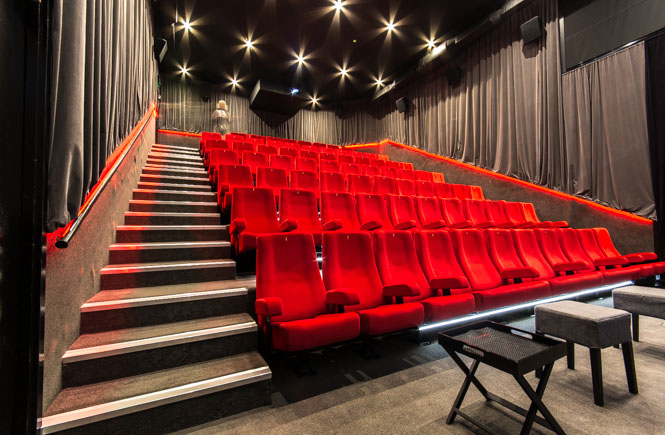 Open from 10.30am to 10.30pm every day, the Cafe Bar is worth a visit regardless of whether or not you're watching a film. With an eclectic menu, good selection of drinks, charming staff, delightful ambiance and a dessert cabinet to die for, it feels like an extension of your own front room, only with a much better interior. The kind of place you feel completely at home in, sipping a latte or dining alone, it's distinctly cosmopolitan for Cornwall, but in the nicest possible way. Chang Mai chicken noodles, Newlyn crab sandwich, spiced chickpea cake, hand cut chips, morello cherry and almond brownies, polenta lemon drizzle… it's a continually changing feast, made using locally sourced produce wherever possible.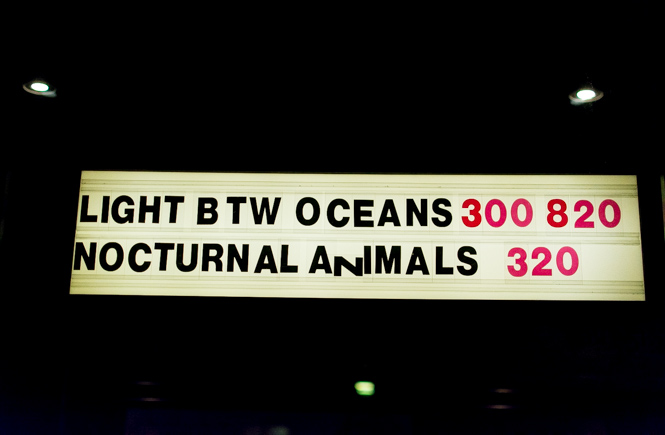 Suzy and Alastair are passionate about cinema and it shows. Frustrated that they couldn't see the kinds of films here that they wanted to see, they can now. And so can everyone else. In the pipeline are themed evenings for some of their world cinema screenings, and Filmhouse quiz nights if you fancy yourself as a bit of a buff. Wanting to turn a night at the cinema into a cutting-edge event, they're keen to ensure they have plenty of community input, as well as support local arts.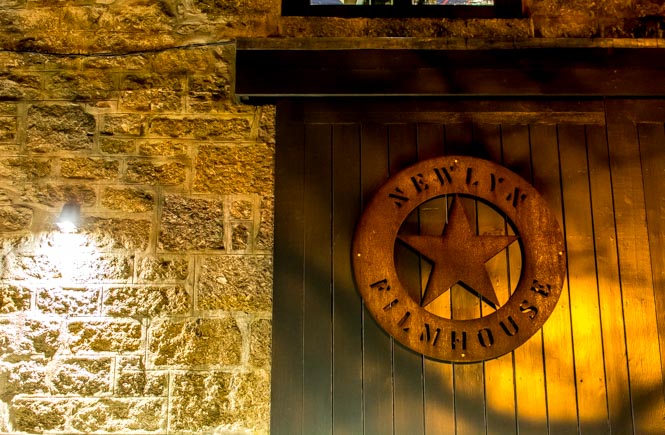 To find out what's on visit newlynfilmhouse.com
Tags: Newlyn | West Cornwall |