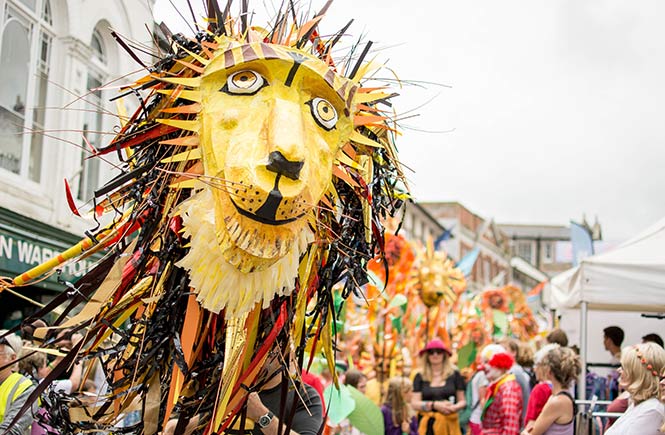 For something wonderfully Cornish centric and utterly unique to the far west's particular brand of Celtic heritage – Penzance's Golowan Festival is a fabulously unforgettable experience.
Named after the Cornish language word for the Midsummer celebrations, it's a unique and traditional homage to the midsummer Feast of St John and is one of the last surviving festivals of its kind celebrated in Cornwall.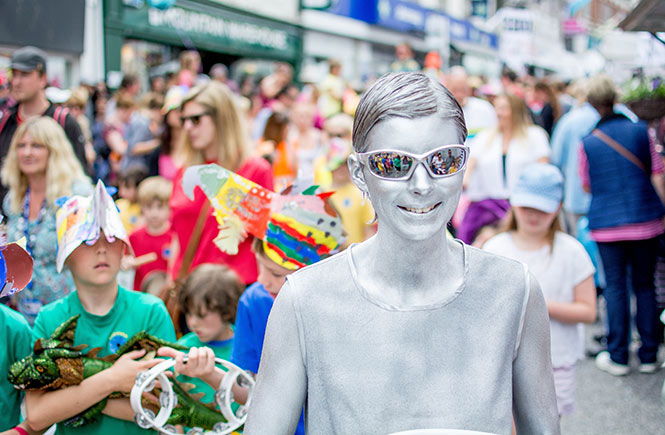 In short, Golowan is a spectacle for the senses, fusing music, art, dance, theatre, street entertainment, food and drink to truly spectacular effect.
A jam-packed programme of events promises to pique the interest of everyone who attends, and includes everything from elaborate sculptural/musical processions during the festival's climactic, Mazey Day to a sensational fireworks display and an array of fairground rides, stalls, and marquees dedicated to everything from belly dancers to beer.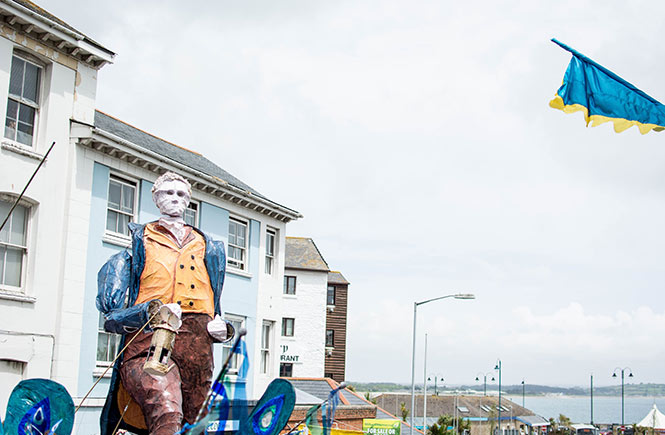 Running from 17th – 26th June across a series of venues throughout Penzance, the majority of the (mostly free) action takes place outdoors along the seafront from the promenade, spanning up the town centre and along the harbour front.
Highlights from the annually-anticipated nine day event include themed costumed parades accompanied by the Golowan Band, the ancient Serpent Dance, Morris Dancing, Mock Mayer Election, and the appearance of 'Penglaz' – the skull-headed 'Obby 'Oss (hobby horse); all of which culminates in the last hurrah of 'Quay Fair Day'.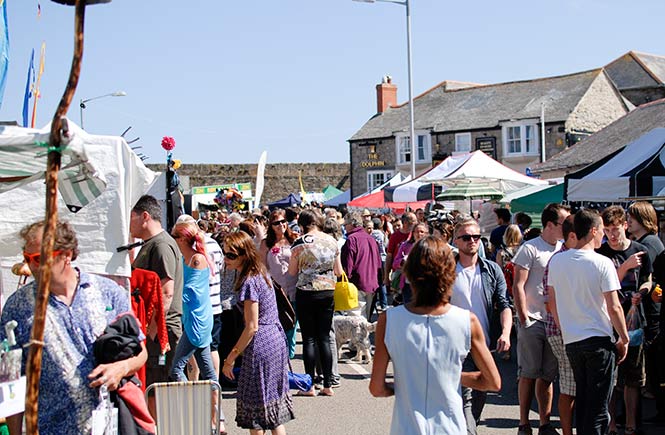 Traditionally, the lighting of tar barrels, torches and bonfires across the town and outlying areas was a common practice on St John's Eve, which is nowadays represented by the fireworks display along the seafront.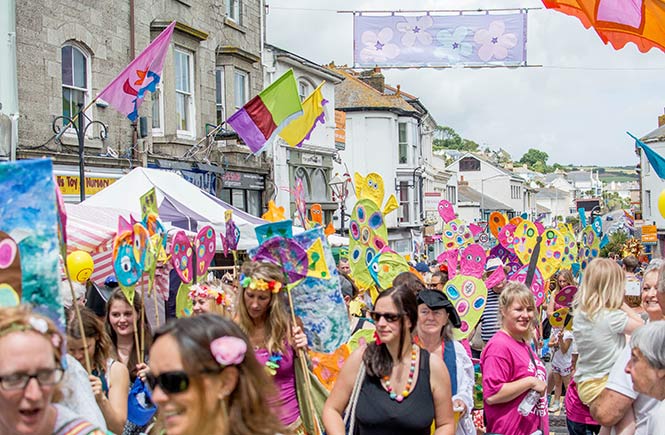 Other ancient customs still survive to add extra colour to the event, such as widespread flourishes of decorative greenery; while traditionally Celtic influences like Gorsedh Kernow continue to make a modern impact on proceedings.
So – what to expect during this high jinks summertime jamboree? As well as an inviting riot of sound, colour, scents and sights, every year a different 'theme' is announced and interpreted by the local schools, artists and community groups that feature in the programme.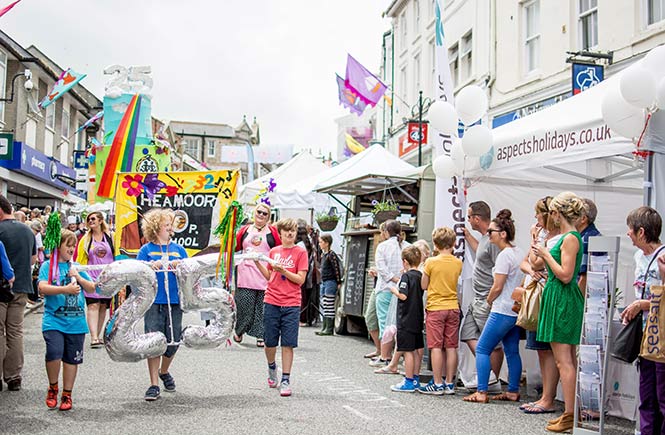 Last year, it was 'Golowan Goes Global', which saw an eclectic mix of banners, giant mobile sculptures, costumes, dancing, music and food all follow the inspirational theme.
This year, the theme is 'Golowan: The NeverEnding Story', so there are sure to be some interesting creations throughout the parade! The extended public party will generate the same sort of electric buzz amongst locals and visitors alike with a scintillating assortment of food, gift and clothing stalls, wave after wave of street dances and parades (most notably, the 'Crowst', 'Dinner' and 'Crib' parades, as well as the Civic Procession, Samba Band Procession and Serpent Dance), cultural performances and workshops (such as boat and banner making), art exhibitions and huge range of music events (from orchestral to jazz, Latin and blues).
Definitely one for the diary!
Plan your stay in Penzance >
Visit the Golowan website: www.golowanfestival.org