It seems St Ives isn't the only artistic hub of Cornwall – for the fourth year running, Cornwall's capital city Truro will be holding 'Art in the City'. There will be workshops by well-known local artists, painting demonstrations, drop-in creative sessions and tons of children's arty activities.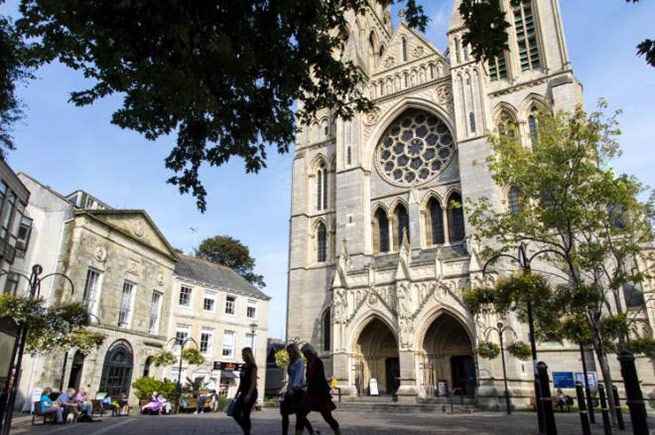 One of the highlights of the two week event will be 'BigArt' – a live painting experience taking place on the 2nd and 3rd of April. Eight blank canvasses will be placed around the city in various locations, and over the two day event renowned local artists will take inspiration from the city and paint for their live audience. An auction will be held a week later to give people the opportunity to purchase one of these unique creations.
There will be lots of opportunity for kids to get hands-on by making 3D Easter creations, decorative paper mobiles and also get involved in an art competition workshop. Other events for the whole family include a creative 'Art Attack' on the streets of Truro, pop-up art exhibitions and arty car boots!
With so much going on you might want to take a look at the full line-up!
View self catering cottages near Truro >