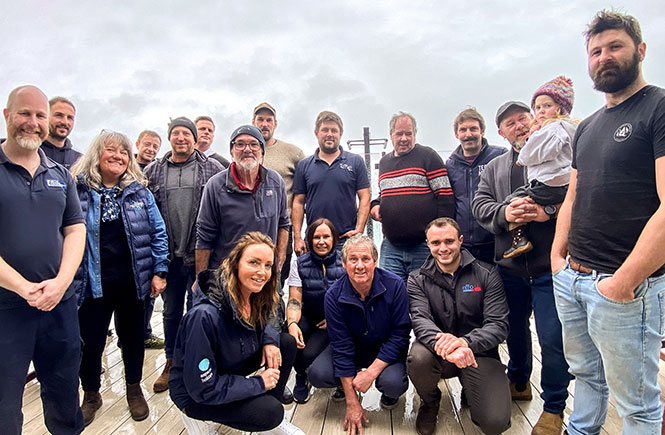 We are delighted to share that we recently donated £1500 to The Fisherman's Mission, working in collaboration with Fairwinds Cornwall, to fund their 'Mental Health Advocates' course, held in March 2023.
The course was the brainwave of experienced Mental Health Practitioner and Company Director of Fairwinds Cornwall, Ceri Summers. Ceri offers psychological services at Fairwinds, funded partially by the NHS and Seafit. Furthermore, she is commissioned to run the mental health aspect of SeaFit in Cornwall. SeaFit provides free, quick access to mental health support for fishermen and their families; it is jointly funded by the Seafarers Hospital Society and the Fishermen's Mission.
Ceri's work with SeaFit has given her insight into the lives of Cornish fishermen and how best to support them. Due to the nature of the job, with long hours and time away at sea, it can make accessing routine appointments difficult. The 'Mental Health Advocates' course has been designed to train fishermen from various ports across Cornwall to take on the role of Mental Health Advocate in their area. The training enables the Advocates to recognize symptoms of distress; identify who might be vulnerable in their community; be aware of the support that is available in Cornwall, and understand how to refer someone who needs support. Thanks to this course and the representatives, fishermen in ports across Cornwall will have a Mental Health Advocate to act as a lookout in their area, and be able to signpost people in the right direction for support.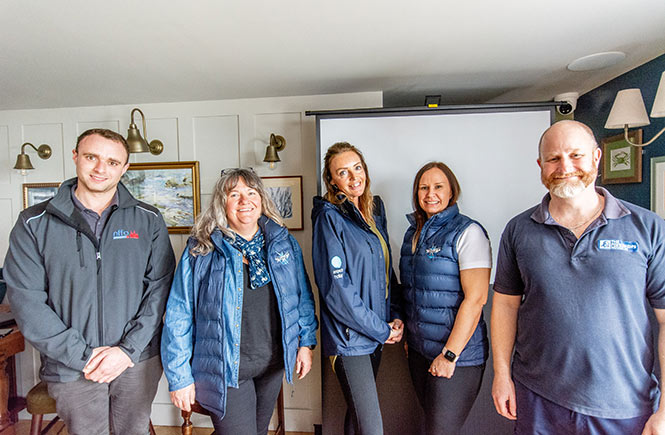 Holiday Coordinator and member of the Charity Council for Aspects Holidays, Jackie Hosken-Johns, proposed and arranged the donation for Fairwinds. After meeting with Ceri and the fishermen at the course in March, she said: "I was delighted that we were able to support this project, the fishing industry remains the most dangerous occupation and at times with very little reward. It was lovely to be invited along to meet some of the team and Fishermen who took part in the course."
Ceri Summers has expressed her appreciation to Aspects Holidays, "I am incredibly grateful to Jackie and the team at Aspects Holidays for supporting the Cornish fishing community and making this training event possible. Working closely with Charles Blyth from NFFO, we agreed it was important to deliver this mental health training, especially within the current climate with ever-increasing challenges in the fishing industry. We wanted to have a good representation from ports across Cornwall, which we achieved. Hopefully, Cornish fishermen will now feel more confident in recognising mental health issues in themselves, their friends and colleagues, as well as understanding how to access support if wanted."
For more information, help and support, head over to the Fishermen's Mission website.
Tags: Boat | Harbour | Fishing | Health and wellbeing |